TI LIVE - Drais Nightclub - VIP Guest List - 4/14
Description
TI Live at Drai's Nightclub
DANNY LUSH's GUEST LIST
Girls are FREE before 11:30pm
Guys with even ratio will be paying reduced admission before 11pm. (subject to change)
RSVP as soon as possible to be added to the Guest List - space is limited!!
Exact Guest List and/or ticket details will be e-mailed to you a week before the event. This is NOT a ticket of admission. Make sure you read your email for instructions!
Drai's Nightclub - Voted #1 Hip Hop nightclub in Las Vegas in 2016. Located on the rooftop of the Cromwell Hotel in the heart of the Vegas Strip! New years eve party!!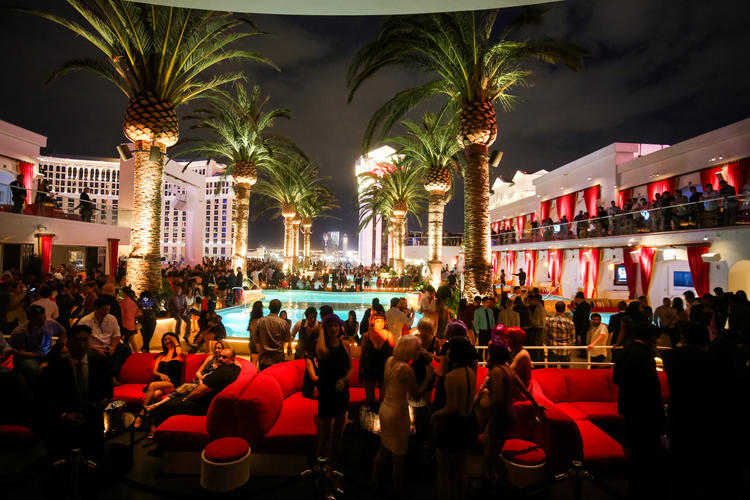 Drai's Nightclub has unparalleled views of the Las Vegas Strip and is world-renowned for discovering the best musical talent. Drai's offers an experience unlike any other Las Vegas nightclubs.
The 70,000+ square-foot rooftop club at The Cromwell Las Vegas features 150+ VIP tables, eight pools, two VIP balconies, four bars, and over 7,000 square feet of state-of-the-art digital LED screens. The venue's 360-degree multi-level experience is reinventing the way guests experience Las Vegas nightlife.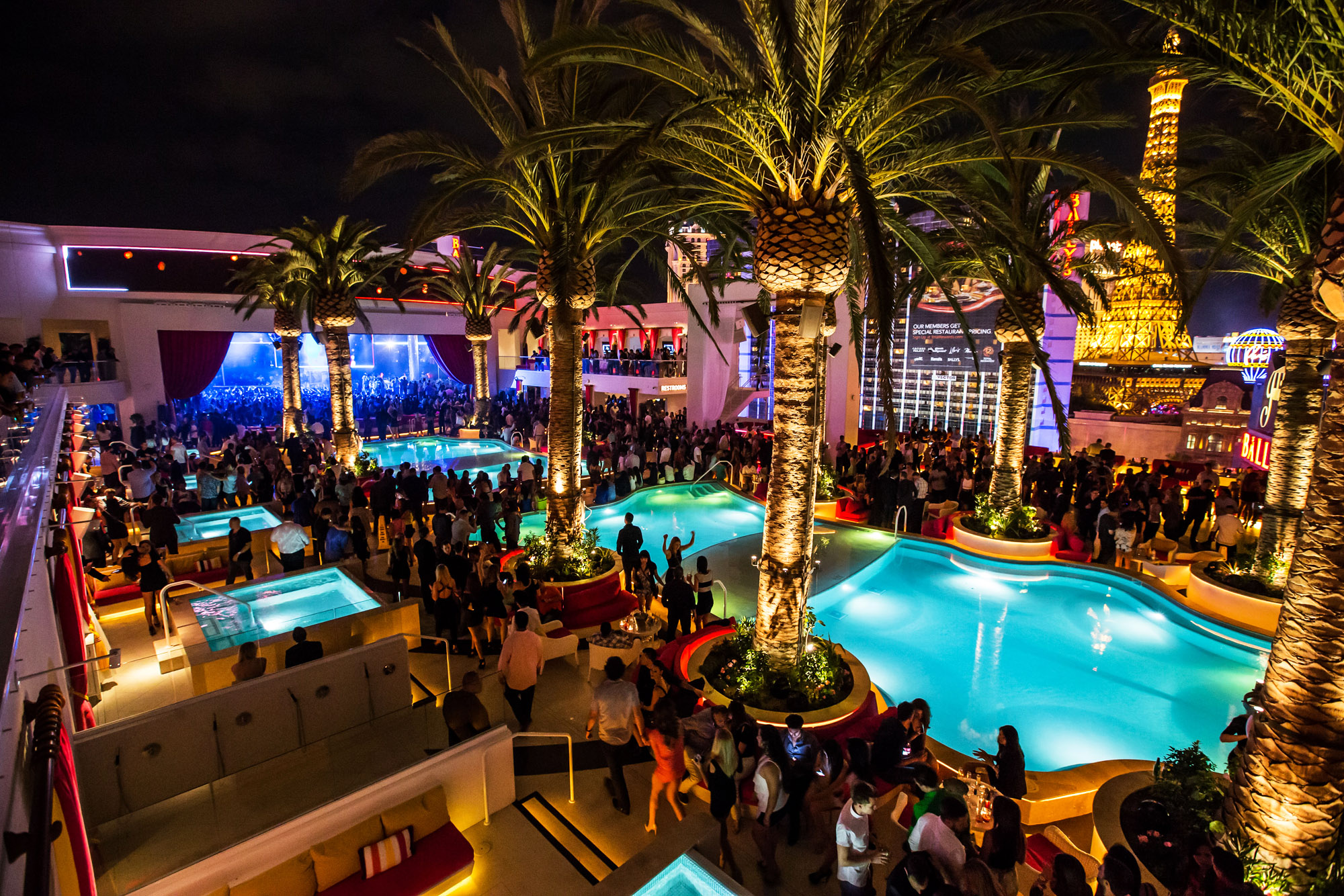 Drais Beach Club Nightclub - Victor Drai opened Drai's Beachclub & Nightclub,[31] on Memorial Day Weekend 2014, at The Cromwell Las Vegas.[32] This 65,000-square-foot venue has a party pool and an indoor/outdoor club spread out over two levels on top of the new Cromwell Hotel.[33]. The latest DJ talents provide music and entertainment for sexy party guests who can book one of the 150 VIP tables sprinkled indoors and outdoors.
Located in: The Cromwell Las Vegas Hotel & Casino
Clifford Joseph Harris Jr. (born September 25, 1980), known professionally as T.I. and Tip (often stylized as TIP or T.I.P.), is an American rapper and actor. Harris signed his first major-label record deal in 1999, with Arista subsidiary LaFace. In 2001, Harris formed the Southern hip hop group P$C, alongside his longtime friends and fellow Atlanta-based rappers Big Kuntry King, Mac Boney and C-Rod. Upon being released from Arista, Harris signed to Atlantic and subsequently became the co-chief executive officer (CEO) of his own label imprint, Grand Hustle Records, which he launched in 2003. Harris is also perhaps best known as one of the artists who popularized the hip hop subgenre trap music, along with Young Jeezy and Gucci Mane.

Harris has released nine studio albums, with seven of them reaching the top five of the US Billboard 200 chart. Throughout his career, Harris has also released several highly successful singles, including "Bring Em Out", "Whatever You Like", "Live Your Life" (featuring Rihanna), "Dead and Gone" (featuring Justin Timberlake), "Ball" (featuring Lil Wayne) and "No Mediocre" (featuring Iggy Azalea). Harris began to gain major recognition in 2003, following his first high-profile feature, on fellow Atlanta-based rapper Bone Crusher's hit single, "Never Scared". Harris earned more prominence with the release of Trap Muzik (2003), which includes the Top 40 hits, "Rubber Band Man" and "Let's Get Away". The next year, Harris appeared on Destiny's Child's international hit, "Soldier", alongside Lil Wayne. His subsequent albums, King and T.I. vs. T.I.P., generated high record sales and were supported by popular singles, such as "What You Know" and "Big Shit Poppin'", respectively.
Harris' sixth album, Paper Trail (2008), became his most successful project, with the album being certified gold for first-week sales of over 500,000 copies in the United States, additionally making it his third consecutive number one album. In 2013, Harris was featured on Robin Thicke's hit single "Blurred Lines", alongside Pharrell Williams, which peaked at number one on several major music charts. In November 2013, Harris announced that he had signed with Columbia Records, after his 10-year contract with Atlantic came to an end. He released his Columbia Records debut, Paperwork, in October 2014. In February 2016, Harris announced he signed a distribution deal with Roc Nation, to release his tenth album. Harris has won three Grammy Awards, namely Best Rap Solo Performance, Best Rap Performance by a Duo or Group and Best Rap/Sung Collaboration.
Harris has served two terms in county jail, twice for probation violations and a federal prison bid for a U.S. federal weapons charge. While serving 11 months in prison, he released his seventh studio album, No Mercy (2010). Harris has also had a successful acting career, starring in the films ATL, Takers, Get Hard, Identity Thief, and Ant-Man. He is also a published author, having written two novels Power & Beauty (2011) and Trouble & Triumph (2012), both of which were released to moderate success. Harris has also starred in the American reality television series T.I.'s Road to Redemption and T.I. & Tiny: The Family Hustle. In 2009, Billboard ranked him as the 27th Artist of the 2000s decade.

FAQs
Are there ID or minimum age requirements to enter the event?
This event is 21+
How can I contact the organizer with any questions?
Danny Lush - (347) 753 - 6732
*The following articles are prohibited: Athletic gear and apparel, pants, torn or cutoff clothing, basketball shoes, work wear, Jordan's, Timberland's, branded hats, jerseys, baggy clothing, chains, offensive prints on clothing, weapons, controlled substances, eye drops, gum, outside food or beverages, liquids, vitamins, supplements, over the counter medications, prescription medications without valid prescription, cameras, go-pros, wearable technology, selfie sticks, the use of vaporizers 'vapes'.*
**Guest List Rules and Table minimums subject to change. Management reserves all rights.