Description
Thycotic invites you to our half-day Unlocked Regional user conference in Seattle! Come network and learn from Thycotic and our customers about their Privileged Access Management strategies, wins, and misses over a fantastic three-course lunch.
Registration closes October 18, 2019.
---
Agenda
11:00am-11:30am Arrival and Networking
11:30am-11:45am Welcome & Introductions from Thycotic Vice President, Scott Jones
11:45am-12:30pm Product Roadmap & Overview of Thycotic Solutions from Thycotic Engineer, Brett Jones
12:30pm-1:00pm Partner Tech Talk from Softchoice Security Technical Architect, Jeremy Bandley

1:00pm-1:45pm Thycotic Tech Talk by Thycotic's Chief Security Scientist, Joseph Carson, CISSP (vote for your session topic of choice during registration!)

1:45-2:45pm Ask Me Anything & Demos with Joseph Carson & Brett Jones (Interactive)
Suggested topics include (and please introduce your own ideas as well):
What ideas do you have for using tools like Secret Server to reduce risk?
What strategies do you have in place for incident response?
How do you reduce privileges for end users without causing more work for your helpdesk?
How can you manage service accounts across and prevent privileged account abuse?
2:45pm Event ends. The Thycotic team is available for questions one-on-one.
Co-Sponsored by:

---
About our Speakers
Joseph Carson, CISSP, Chief Security Scientist, Thycotic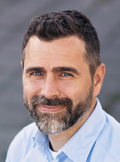 Joseph Carson is a cyber security professional and ethical hacker with more than 25 years' experience in enterprise security specializing in blockchain, endpoint security, network security, application security & virtualization, access controls, and privileged account management. Joseph is a Certified Information Systems Security Professional (CISSP), active member of the cyber security community frequently speaking at cyber security conferences globally, often being quoted and contributing to global cyber security publications. He is a cyber security advisor to several governments, critical infrastructure, financial, transportation, and maritime industries. Joseph is regularly sharing his knowledge and experience giving workshops on vulnerabilities assessments, patch management best practices, the evolving cyber security perimeter, and the EU General Data Protection Regulation. Joseph serves as Chief Security Scientist at Thycotic and author of Privileged Account Management for Dummies and Least Privilege for Dummies.
Jeremy Bandley, Security Technical Architect, Softchoice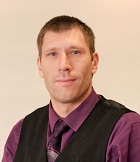 Jeremy has worked with Softchoice since January 2013, first as McAfee Vendor Sales Specialist, then supporting the Symantec line, and finally in 2017 moved to his current role as an agnostic Security Architect. Jeremy's philosophy on security is that it is a journey, not a destination.
Jose Soto, Enterprise Account Executive, Thycotic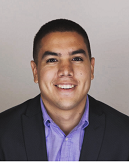 Jose is an Enterprise Account Executive at Thycotic and has been involved with information software since 2011. At his most recent role at Thycotic he has had the pleasure of working with some of the largest enterprises on the West Coast and helping them meet their security initiatives. Jose is a proud Seattle resident and when he's not working, you can find him running, cycling, or climbing through the PNW.
Brett Jones, Senior Sales Engineer, Thycotic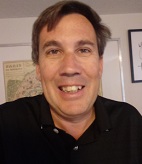 Brett has 20+ years of experience well-versed in corporate IT, servers, routers, operations, QA, project management, and as programmer/analyst. He has worked in the Financial Market Data and Higher Ed industries before shifting to Cyber Security Software. Brett lives in northern Utah, and in his spare time, writes SQL and speaks fluent German. He enjoys using his years of experience in IT to solve business problems using technology, so feel free to say "Guten Tag" and pick his brain at Unlocked.
---
FAQs
How can I contact the organizer with any questions?
Event questions can be directed to Jen at jen.carroll@thycotic.com.
Transportation Information
Parking: Complimentary valet parking will be available for event attendees beginning no earlier than 10:30am.

Public Transportation:
Light Rail: Westlake & 9th Ave Station is 0.7 mile away
Bus: 1st Ave & Wall Street is 200 feet away
Is my ticket transferrable?
If you can't make it, but someone else from your company can, they can definitely come in your place. If you know in advance, email jen.carroll@thycotic.com and we'll send them registration information.
This is too far away, can I forward the invitation to a colleague?
Sure! As long as they're interested in security and learning more about Privileged Access Management and Least Privilege, we'd love to have them.
Do I have to bring my printed ticket to the event?
Nope! Only thing required is you!
What if I'm a reseller interested in selling Thycotic?
This event is for end users only. If you are a reseller and interested in Thycotic, please visit our partner page here.