Description
Thycotic invites you to our half-day Unlocked Regional user conference in Dallas! Come network and learn from Thycotic and our customers about their Privileged Access Management strategies, wins, and misses over a fantastic three-course lunch.
Registration closes September 8, 2019.
---
Agenda
11:00am-11:30am Arrival and Networking
11:30am-11:45am Welcome & Introductions from Thycotic Vice President Scott Jones
11:45am-12:30pm Product Roadmap & Overview of Thycotic Solutions from Thycotic Engineer, Scott Maddox
12:30pm-1:00pm Moving Beyond Vaulting from PathMaker Group
1:00pm-1:45pm Thycotic Customer Tech Talk by a Senior Manager from a Global Professional Services Firm*
1:45-2:45pm Ask Me Anything & Demos with Thycotic Engineer Scott Maddox (Interactive)
Suggested topics include (and please introduce your own ideas as well):
What ideas do you have for using tools like Secret Server to reduce risk?
What strategies do you have in place for incident response?
How do you reduce privileges for end users without causing more work for your helpdesk?
How can you manage service accounts across and prevent privileged account abuse?
2:45pm Event ends. The Thycotic team is available for questions one-on-one.
Co-Sponsored by:

---
About our Speakers
Seth, Senior Manager from a Global Professional Services Firm *For security reasons, Seth has requested that we do not use his last name or company name.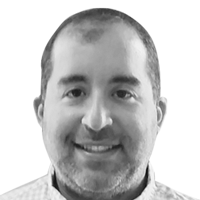 Seth has been administering Secret Server for the past 6 years and using Secret Server for even longer at an organization with over 20,000 machines. He's been working in Infrastructure Management for about 20 years, including focusing on directory services, credential management, and more. His focus is on the technical and infrastructure implementation of Privileged Account Management to meet security and regulatory guidelines set forth by his security teams.
James Kane, Enterprise Account Executive, Thycotic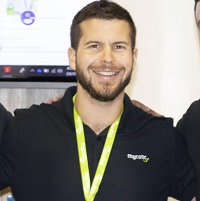 James has been working at Thycotic since June 2015 and currently reps named accounts in the North Texas and Oklahoma regions. He is consistently one of the hardest working, most knowledgeable members of our sales team. His knowledge of the industry is unparalleled and his ability to navigate through complicated, risk-based PAM programs is second to none. James' responsiveness, fast action, and professionalism proves to be an invaluable asset to his clients as he guides them through the process to successfully achieving PAM security.

Scott Maddox, Sales Engineer, Thycotic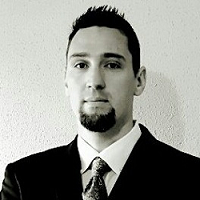 Scott is a Privilege Access Management SME & Cyber Security Professional with 17 years' experience in cyber security, and network infrastructure design and deployment. He has proven expertise in PAM, ICAM, IAM, network infrastructure, cloud, SaaS, virtual environments, wireless communications, network security, IoT / IIoT /M2M, and wireless edge routing. At Thycotic, Scott focuses on helping customers increase their cyber security posture through securing access and use of privileged accounts. Feel free to engage Scott in questions about any Thycotic solution features or technical concerns.
---
FAQs
How can I contact the organizer with any questions?
Event questions can be directed to Jen at jen.carroll@thycotic.com.
Transportation Information
Parking: Complimentary valet parking will be available for event attendees beginning at 10:30am. From the valet stand, take the elevator down 1 level and Dakota's entrance is right in front of you.

Public Transportation. Dart stations within a 2-3 minute walk are:
Ross @ St Paul
Field @ Woodall Rodgers
Pearl @ Bryan
San Jacinto @ Olive
Is my ticket transferrable?
If you can't make it, but someone else from your company can, they can definitely come in your place. If you know in advance, email jen.carroll@thycotic.com and we'll send them registration information.
This is too far away, can I forward the invitation to a colleague?
Sure! As long as they're interested in security and learning more about Privileged Access Management and Least Privilege, we'd love to have them.
Do I have to bring my printed ticket to the event?
Nope! Only thing required is you!
What if I'm a reseller interested in selling Thycotic?
This event is for end users only. If you are a reseller and interested in Thycotic, please visit our partner page here.