Thy Kingdom Come

Thursday, March 28, 2019 at 8:30 AM

-

Friday, March 29, 2019 at 11:30 AM (PDT)
Event Details
As an academic-activist experience, the conference Thy Kingdom Come explores what it means to participate with God as he brings his Kingdom. You may wonder "What does the fullness of this Kingdom look like? And, what brings true lasting societal transformation?"  
Join in the conversation as we examine comparative views of how Kingdom transformation happens in society today and find ways to participate in that transformation.   
You will experience a thought-provoking two days in a format designed to engage and inspire collaboration and ideation. Topics covered include comparative Christian views on social transformation from biblical, theological, urban, and healthcare perspectives. You'll meet seasoned and aspiring theologians, academics, field practitioners, pastors, and students.  
We invite you to join the conversation March 28-29, 2019. Tickets are available now. 
The conference will be hosted in Pasadena by Frontier Ventures, WCIU, Epicenter, SoCal SSM, Frontier Church, and Ekballo Pasadena.
We hope you can join us. We've designed this conference to be a highly engaging environment for all who participate. 
We're excited to welcome the following speakers to our conference.

Check out the schedule after the list of speakers
---
Amos Yong
Director of Fuller Seminary's
Center for Missiological Research

 
 

Steve Hawthorne
Waymakers mission prayer mobilizer/
Editor of Perspectives reader

 

Kevin Haah
Lead Pastor of New City Church

 
 

 

Viv Grigg
APU Professor of Urban Studies

 

Junia Pokrifka
Bible Scholar, Phos Ministries

 
 

 

Chrispin Dambula
Researcher,Faith and Development

Todd Pokrifka
Theologian and Co-director of Commission Training


 
 

Mike Soderling
Director, Health for all Nations

David Greenlee
Director, Missiological Research and Evaluation, Operation Mobilization

 
 

Richard Slimbach
Professor, Department of Global Studies, Sociology, and TESOL

Steven Spicer
Research Associate in Frontier Venture's Winter Launch Lab


 
 

Kevin Higgins
General Director of Frontier Ventures and President of WCIU 

 



Other Speakers

Andrea V, Researcher in Germany

Nicole Lin, International Worker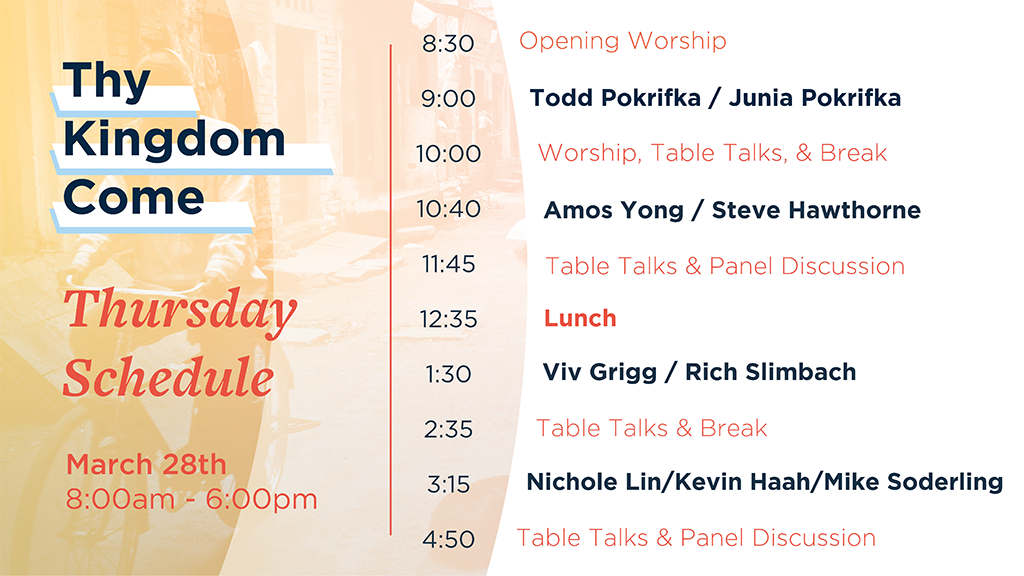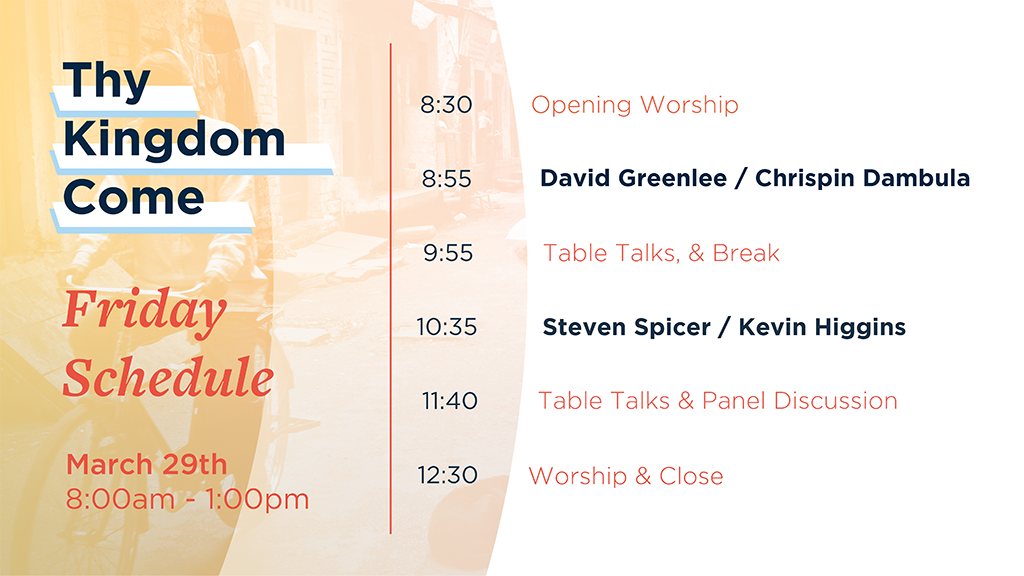 Save This Event
When & Where

William Carey International University
1539 East Howard Street
Pasadena, CA 91104


Thursday, March 28, 2019 at 8:30 AM

-

Friday, March 29, 2019 at 11:30 AM (PDT)
Add to my calendar
Organizer
Frontier Ventures is an apostolic community committed to a common life and vision. We are a community of dreamers and doers who deeply desire to see Jesus worshipped in the Earth's darkest corners.
We serve initiatives focused on increasing momentum for the breakthrough of the Gospel among the last remaining unreached people groups of the world. For over forty years we have made it our ambition to serve the mission of God and the Gospel of Jesus Christ by overcoming obstacles and pursuing solutions toward Kingdom breakthrough at the frontiers.
Our initiatives include publishing, educational, training, strategic, and mobilization ventures that are designed to solve problems relating to the frontiers of mission.
Frontier Venture's main base of operations is located at the Venture Center in Pasadena, CA. Frontier Ventures also has members serving throughout the U.S. as well as globally.