Thursdays at Rothko Chapel | 5:00 pm | Oct 5 - Nov 30, 2017 Tai Chi | Qigon...
Description
Tai Chi at the Reflecting Pool Rothko Chapel
To Rejuvenate You're Mind, Body & Spirit!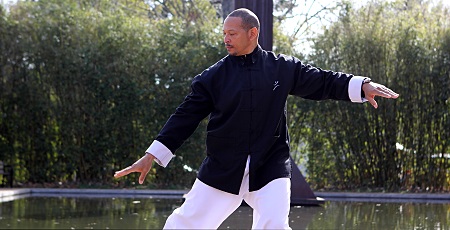 9 Thursdays
5 pm - 6 pm
October 5, 12, 19, 26
November 2, 9, 16, 23 (off), 30
Tai Chi is...
A flowing style of meditative martial movement expressed gently using the power of breath.
The "Supreme Ultimate" intentional "Balance and Harmony" of the natural essence (energy) within us and our world.
A self-care practice used to foster a deep relaxation of the body and encourage a meditative state of mind and rejuvenate, rather than exhaust your energy.
A healthy living tool used by busy people seeking a harmonious more balanced way of life.
Tai Chi will…
Improve Performance Results through training the Mind;
Improve Health and Vitality through training the Body; and
Improve the Quality of Life through training the Breath