Thursdays at Rothko Chapel | 5:00 pm | Feb 1 - Mar 29, 2018 Tai Chi | Qigon...
Description
Tai Chi at the Reflecting Pool Rothko Chapel
To Rejuvenate from the Inside Out using You're Mind, Body & Breath!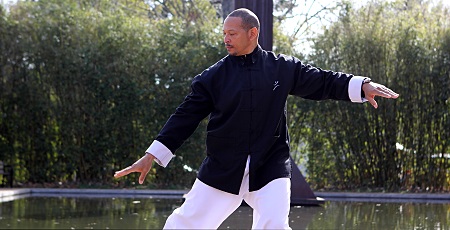 9 Thursdays
5 pm - 6 pm
Feb 1, 8, 15, 22, 2018
Mar 1, 8, 15, 22, 29, 2018
Tai Chi is...
A flowing style of meditative martial movement expressed gently using the power of breath.
The "Supreme Ultimate" intentional "Balance and Harmony" of the natural essence (energy) within us and our world.
A self-care practice used to foster a deep relaxation of the body and encourage a meditative state of mind and rejuvenate, rather than exhaust your energy.
A healthy living tool used by busy people seeking a harmonious, more balanced way of life.
Experience Movement, Mindfulness & The Power of Breath.
Cultivate the skills that will keep you growing for the rest of your life.
Enjoy some much needed Stress Relief and a Better Night's Sleep.
Tai Chi & Qigong are forms of moving meditation that are amazingly Fun and Beneficial!
This Mindful Breathing and Movment practice is designed to improve the quality of life for people of all ages--well or unwell. This includes those who may be dealing with disease, chronic pain and health conditions, limited mobility, deficient immune systems, anxiety or depression. Using simplified Tai Chi based on the four major recognized styles of Tai Chi, this program is straightforward and highly adaptable resulting in empowerment of self-care and self-management skills.
Qigong and Tai Chi are not "just" an exercise program that uses gentle movements to increase joint flexibility, circulation, range of motion and to maintain muscle strength. As a practice that Harvard calls "medication in motion," the slow movements of Tai Chi can be used to manage stress levels by creating a heightened sense of self-awareness, mindfulness, empowerment and choice. The mind-body practices of Tai Chi and Qigong soothe and rewire the brain connections (nervous system), increase cognitive functions, and improve brain plasticity.
These gentle practices include steps and exercises that improve mobility, breathing and relaxation. The movements don't require deep bending or squatting, which makes it easier and more comfortable to learn. In addition, the instruction includes seated and standing stationary versions of all the movements. This encourages people of all levels and abilities to learn and participate.
~ Dr. Roger Janke, OMD, Founder of the Institute of Integral Qigong and Tai Chi | Healer Within Foundation
Tai Chi and Qigong will…
Improve Quality of Life through training the Mind;
Improve Health and Vitality through training the Body; and
Improve Your Ability to Manage Stress through training the Breath
The Rothko Chapel and I look forward to empowering you to a better version of yourself!