Description
Want to win a custom home espresso machine?? On October 18 we are hosting a spooky, Halloween themed Thursday Night Throwdown with Madcap Coffee in Grand Rapids, and one lucky winner will walk away with cash, prizes, and a brand new Rancilio Silvia Black! This is a special edition, custom painted Silvia. The competition machine will be the brand new Rancilio Specialty RS1, pictured above. Details below!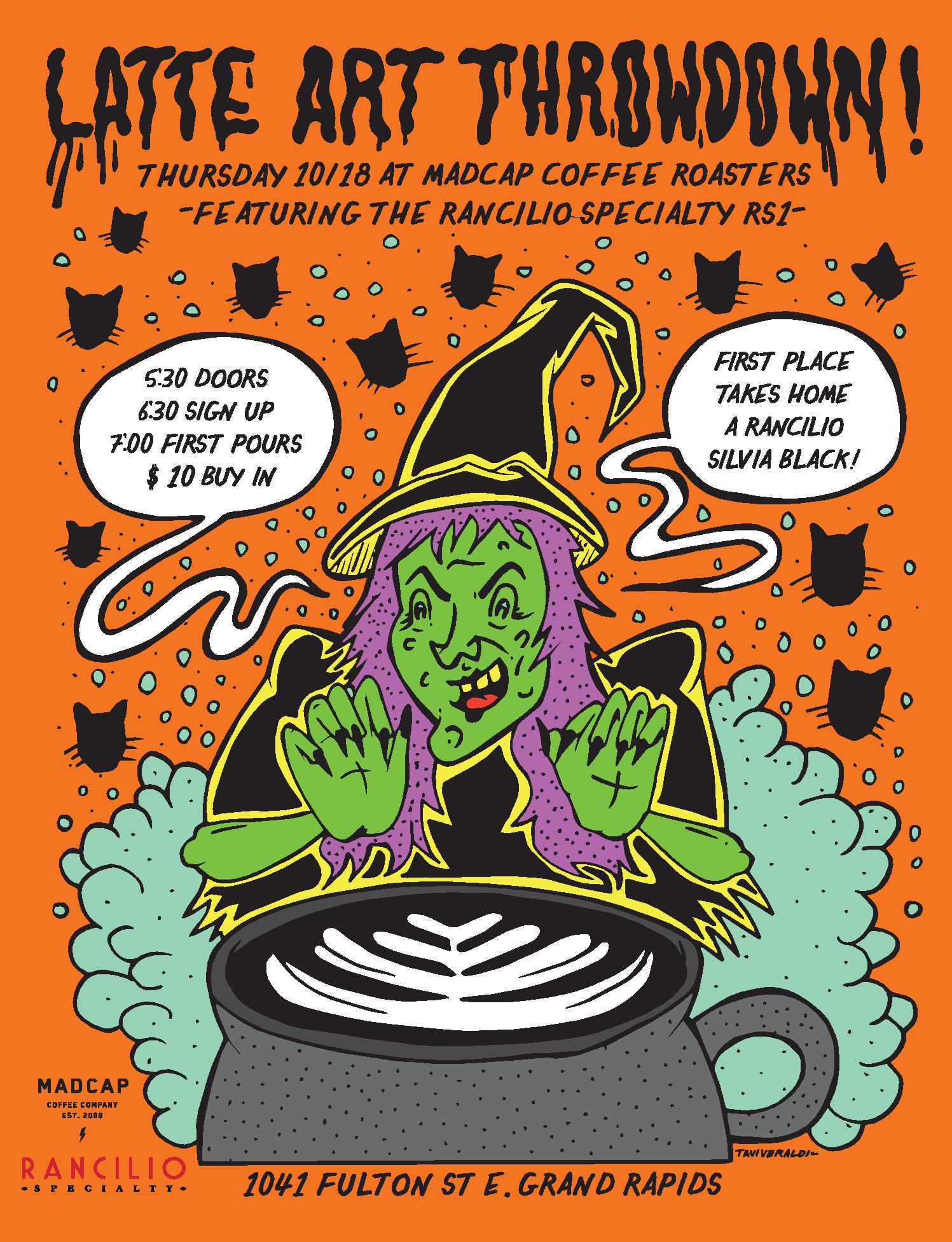 On October 11th at 7 PM EST, registration for the first 16 slots will go live here. Set an alarm if you want to compete!
The other 16 open spots will be filled on the day of the throwdown by random draw for a total of 32 spots. Anyone who wishes to compete can put their name in the raffle. When your name is drawn, you'll pay $10 and your name will be added to the bracket.

October 18, Day of Competition:
4:30 PM - Special tech demonstration of the RS1. No practice pouring here, just nerding out over espresso.
5:30 PM - Doors open aka beer/pizza consumption begins. Show up here to try out the machine and practice pour!
6:30 PM - Sign-ups begin for 16 open spots. Online registered competitors MUST check in and pay $10 at this time! Unfilled spots will be raffled off.
7:00 PM - First Pour
Prizes:
1st Place - Rancilio Silvia Black espresso machine, cash, coffee prizes
2nd Place - Rancilio Rocky grinder, cash, coffee prizes
3rd Place - Cash, coffee prizes
Throwdown Rules:
- All latte art must be free pour only
- Latte art must be steamed milk poured into espresso
- Latte art will be judged on symmetry, contrast, milk quality, and difficulty
- Competitors may bring their own pitchers and cups