Thursday Night Football Virtual Experience with Ed Reed and Darren Woodson
Watch the Ravens vs. Cowboys game with two former players!
About this Event
Join us for an exclusive Thursday Night Football watch party with Ed Reed and Darren Woodson!
At the beginning of the event, you'll learn how Converge can help you design, build, migrate, manage and operate across a wide variety of public, private and hybrid cloud product. You'll also learn how IBM Cloud Pak offerings can help you implement intelligent workflows in your business to accelerate digital transformation.
After the first half of the session, Ed Reed (former Safety of the Baltimore Ravens) and Darren Woodson (former Safety of the Dallas Cowboys) will tackle questions about their life, career, and preview the upcoming game against the Ravens and Cowboys that you can watch together.
*We will be presenting our content on Zoom, but you'll need a way to watch the game on your own device.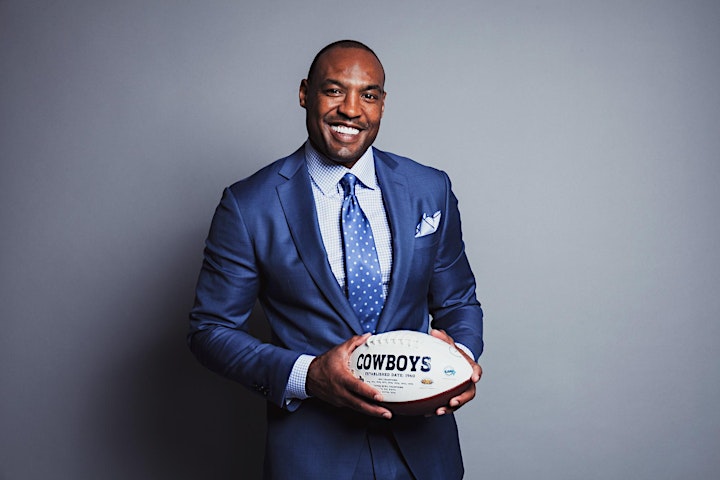 Darren Woodson
After a standout career at Arizona State University, Woodson was drafted in the 2nd round by the Dallas Cowboys in 1992. In his thirteen year career as the strong safety for the Dallas Cowboys, Woodson recorded more tackles than any player in team history.
A five time Pro Bowl selection, Woodson earned the reputation throughout the league as an effective run-stopper and a ferocious hitter. After a long and successful career, Woodson was forced to retire in December of 2004 due to injury.
Despite his intimidating style of play, Woodson was also known as one of the league's classiest players. As the last active member of all three Cowboys Super Bowl teams of the 90s. Woodson was respected as the leader of the locker and a mentor to the next generation of Cowboys. He was described in Sports Illustrated as "one of the hardest hitters in the NFL."
Woodson was inducted into the Ring of Honor for Arizona State University and the Dallas Cowboys in 2014 and 2015, respectively.
After his playing career ended, Woodson worked for 15 years as an analyst for ESPN, appearing on programs such as NFL Live and SportsCenter. He currently serves as a board member for the North Texas chapter of Make A Wish Foundation. Woodson is a partner at ESRP Real Estate, also Vice President of Partnerships at FanPrint, and Founder and CEO of CounterFind and GuideHop.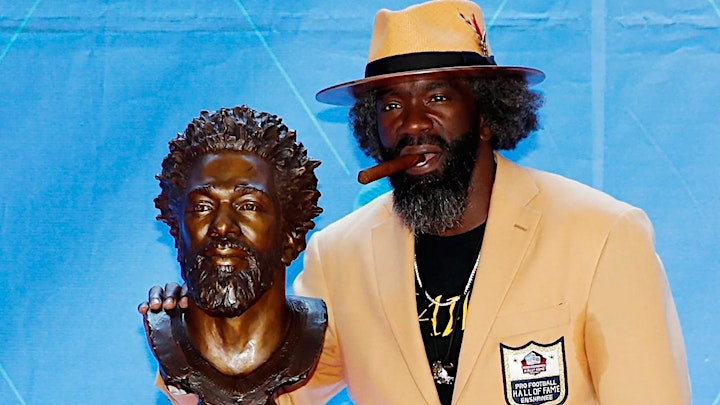 Ed Reed
The Baltimore Ravens selected Ed Reed out of the University of Miami (Fla.) in the first round, 24th overall, of the 2002 NFL Draft. Over the next 12 seasons, Reed exuded excellence on the field and quickly became one of the most accomplished safeties in the league. Reed started all 16 games during his rookie season and became a vital member of the Ravens' dominant defense. In his first professional season, he logged 85 tackles (71 solo), five interceptions, 12 passes defensed, one sack and one fumble recovery. He led Baltimore in interceptions as a rookie and seven of his eleven seasons with the club. From 2006-2012, Reed helped lead the Ravens defensive that was vital to four AFC North Division titles, three AFC championship game appearances and one Super Bowl championship. While the Ravens fell short in both 2008 and 2011, in 2012 they blazed through the playoffs and defeated the New England Patriots 28-13 in the AFC championship. Baltimore then faced the San Francisco 49ers in Super Bowl XLVII where Reed contributed five tackles, one interception and one pass defensed during a 34-31 victory.
After 11 seasons with the Ravens, Reed was signed by the Houston Texans as a free agent before the 2013 season. He played in seven games with the Texans before finishing that season with the New York Jets. Reed still holds several Ravens team records, including most career interceptions (61), most interceptions in a season (9). He also tops the NFL's record book for most career interception return yardage (1,590) and the two longest interception returns (107 and 106). Reed not only posted remarkable stats on the field, he also received the Ravens Ed Block Courage Award in 2008. In all, Reed played 174 career games and amassed a total of 643 tackles (531 solo), intercepted 64 passes which he returned for 1,590 yards and 7 touchdowns, recorded 6 sacks, and made 13 fumble recoveries. A nine-time Pro Bowler, Reed was named All-Pro six times and the NFL Defensive Player of the Year in 2004. Reed was also named to the NFL All-Decade Team of the 2000s. Reed was inducted into the Pro Football Hall of Fame in 2019.