Multiple Dates
Thursday Meditation and Four Noble Truths
Thursday Meditation and Four Noble Truths Buddhist Class
About this event
Venerable Dekyi distinguishes herself as a warm, friendly and down-to-earth teacher of dharma. She is a resident teacher at Vajrayana Institute in Sydney where she teaches drop in meditation sessions as well as regular retreats. She has taught at several other FPMT centres, including Tushita in Dharamsala, India.
Dekyi-la has a great love of the Blue Mountains and is enthusiastic about teaching here in April. As well as the one hour basic meditation class, she will teach on the profound topic of the 4 Noble Truths.
Shakyamuni Buddha's first teaching was on the Four Noble Truths: the truths of suffering, the cause of suffering, the cessation of suffering and the path to the cessation of suffering. More simply put, suffering exists, it has a cause, it has an end, and it has a cause to bring about its end.
Ven Dekyi encourages questions and interactive discussions during each class and says "there's no such thing as a silly question" These classes are suitable for beginner to intermediate level students.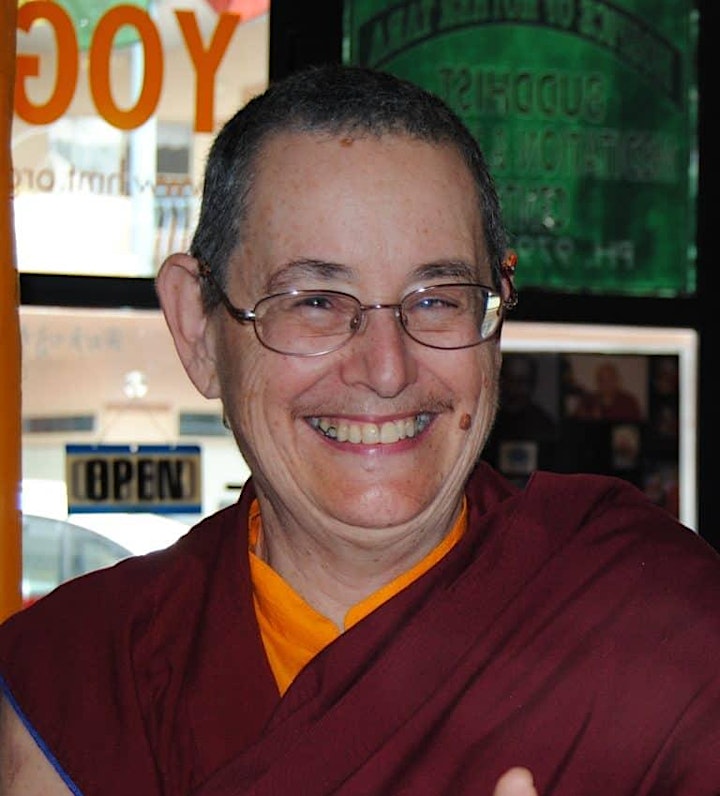 Kunsang Yeshe Retreat Centre is fully run by volunteers and we depend on your generosity to deliver a teaching program so request that you kindly make a suggested contribution of $12 for the meditation and $15 for the dharma teaching or $25 for both.
Book for Meditation or Four Noble truths class or for both classes. Kunsang Yeshe Retreat Centre provides morning tea between 11am to 11:30am and we welcome you to stay, have a cuppa, a bite to eat and a chat.
Organiser of Thursday Meditation and Four Noble Truths
In the majestic Blue Mountains just 90 minutes west from Sydney, Kunsang Yeshe provides a range of activities for all ages, whether you are Buddhist or not. We create opportunities to develop peace of mind and a good heart through authentic Tibetan Buddhist teachings, meditation, art, interaction and connecting with community. We invite you to visit with us to enjoy our peaceful environment within the world heritage listed mountain surroundings.