Description
GIRLS BUILD EXPO & CAREER FAIR SCHOOL GROUP REGISTRATION
Join us at Hello Future on Thursday, October 24 from 9:00am - 1:30pm at Kentia Hall in the LA Convention Center for a unique career fair designed to inspire girls and address the pipeline problem with STEM careers.
At the event, girls will have access to:
Interactive & immersive experiences with the latest new technology

Connections & career advice from leaders at tech & STEM companies across LA

Personalized resume feedback, tips & tricks

1:1 mock interview practice

Exclusive in-person access to internships and job opportunities!


---


Please review the instructions below to secure entry tickets for your Girls Build school group to visit Hello Future. School groups are invited to join us on

Thursday, October 24 between 9am and 1:30pm.
Registration is only open to Girls Build school groups that have received an Access Code from LA Promise Fund to book their tickets.
If you have not received an Access Code, or have not yet requested spaces for your school group, please complete the application form.
There are two more steps required to confirm your booking:

1. Register your school group (by September 27)
2. Register all teachers and adult chaperones (by October 4).
We've created a manual to guide you through the registration process. Please make sure you've downloaded this before you begin your registration:
---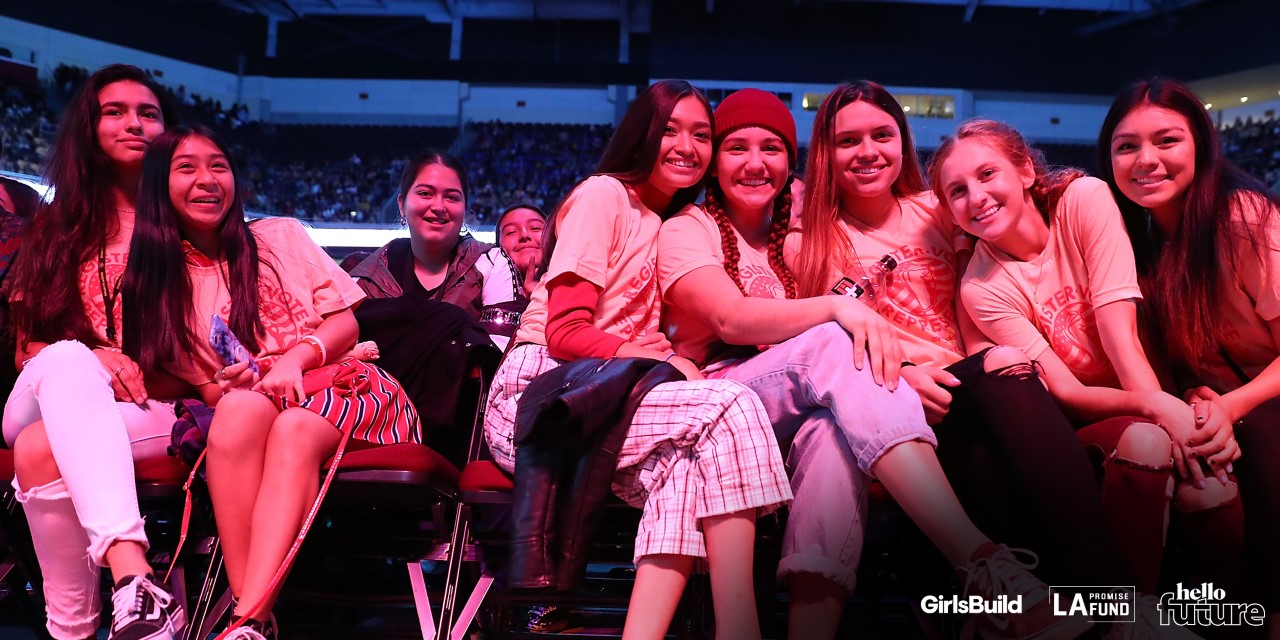 ---
ABOUT THE EVENT
The LA Promise Fund is partnering with YoMo's Science + Tech Festival to present Hello Future 2019. Created to address the pipeline problem with STEM, Hello Future is an interactive experience designed to ENGAGE, INSPIRE, and EMPOWER young people from middle school through college by bringing them together with today's most disruptive entrepreneurs, tech innovators, and brands.
Questions? Contact: Scarlett Park at scarlettp@lapromisefund.org
---

---

---