Description
Last Call to sign up is Monday Dec 3rd 1:30 PM - after Lunch
Please join over 60 Tbirds already Signed up!
*A great evening of Networking!
*Meet Award Winning Chef Wiggins
*Featuring Tbird wines from Kovaks Wineries
*************************************************************
You're invited to celebrate the holidays with your fellow T-birds. Once again, Doug Deardorf '84 and wife Rachel have generously offered to host the chapter's Christmas party. Enjoy Italian fare catered by "2017 Chef of the Year" and owner of Cattivella Elise Wiggins. This year's cost is $25 per person. The event is intended for adults, so please leave little ones at home. The dress code is dressy casual, feel free to wear your holiday duds.
Your advance registration is requested. Please register via EventBrite to ensure an accurate count for food and beverage and so we can produce name tags for you and your guest.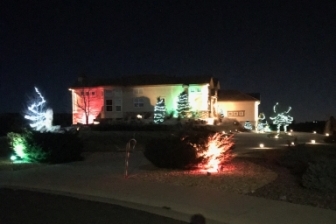 Doug and Rachel's Home in Castle Rock - moutain top views of the Western Range!