Description
Have you ever wished you could be a great warrior, listening to cheers of your name in battle? Now is your chance, in this one of a kind fund raising event, the
Create a weapon and armor out of foam, then step into the ring to take on challengers and prove your might!**
There will be three brackets of challenges available:
-a Junior bracket for kids 10-12 (begins at 10 AM)
-a Senior bracket for kids 13-17 (begins at 1:30 PM)
-an Adult bracket for adults 18+ (begins at 5:00 PM)
Anyone may enter the Thunder Foam, but only one person (in each bracket) will leave with the title of Thunder-Champion!
Entry fee for competitors is $50* (sponsor forms available from Mastermind Adventures). Prizes include bragging rights and a championship belt (made of foam, of course) and possibly other prizes (check back for more info).

SPECTATORS*



Kids under 10 FREE
Ages 10+ - $15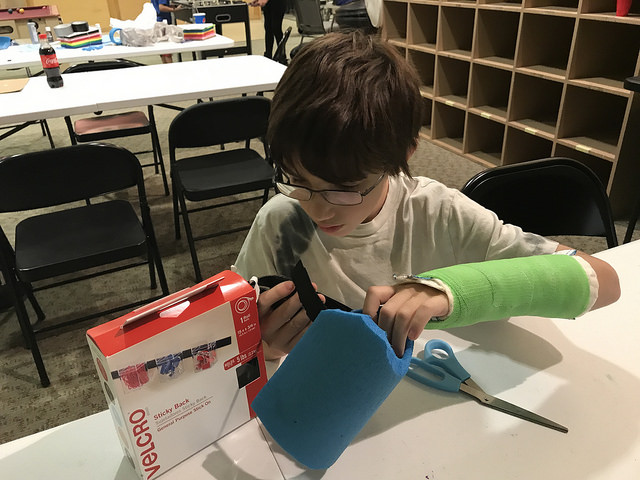 A Hero's Guild Member Working on Foam Armor

*All money raised at this event will go toward an adventure weekend for members of Mastermind Adventures' Hero's Guild. The goal is to raise a total of $3800. This is a weekend filled with exploration of the outdoors, training, team building, living literature and character education for kids and teens. It includes all food and lodging for 2 overnights filled with friendship and adventure. The Hero's Guild is busy this winter making foam armor and props for their special weekend. Your support is greatly appreciated.
**Foam armor and weapons are able to be used subject to inspection by Mastermind Adventures Staff and must be constructed according to specific safety guidelines. Please contact info@mastermindadventures.com for more information.