"Through Picasso's Eyes"- Virtual Pleinair Painting [Yulia Ruditskaya] X [Happy Creative Dig]
About this Event
Ticket Type:
Paint For Covid- Pay What You Want Fundraising
100% of the proceeds will be donated to Covid Non-profit.
HCD Members ONLY- All workshops are FREE for Happy Creative Members!
Becoming a member is simple, you only need to sign up & join our community and it's free to join!! You will have free access to all our virtual events.
About The Class:
Through this pandemic time of COVID-19, Happy Creative Dig is here to keep you entertained right from your own home. better than Netflix & Chill, we are proud to present our online workshop where we take you to paint around the world! In this free course, Our instructor will virtually guide you on how to paint a beautiful pleinair scene through the wonderful eyes of Picasso. All you need is your imagination!
So grab your paint, a little drink, and your best beret, and Join us for this experience. Make sure to Invite your roommates, your other half, or your family, and let us make a Picasso inspired masterpiece together (but not together) ;)
This activity is absolutely no experience necessary. No need to worry about messing up since it's all about abstract!
Upcoming Schedules:
(updated every other Thursday at 7:00pm EST)
May 21- Petra In Jordan Desert
Jun 4- Tiger's Nest In Bhutan
Jun 18- Amalfi Coast Italy
Jul 2- TBD
PAINTER PACKAGE Add-On- $35
Please note: The starter kit will be mailed to you separately and you will receive an email tracking when it's sent.
Subject to availability due to price gouging, delivery delays caused by Covid- 19. Delivery information or changes will be notified via email.
Acrylic Painter Set:
SoHo Urban Artist Acrylics Acrylic Tubes Value Set of 24
16" × 20" Stretched Canvas- Lightweight 4 oz cotton canvas is pre-primed with acrylic gesso to reach a post-primed weight of 8 oz, then stretched on a 5/8" profile wooden frame.
Assorted Artist Nylon Brushes with different shapes
Plastic palette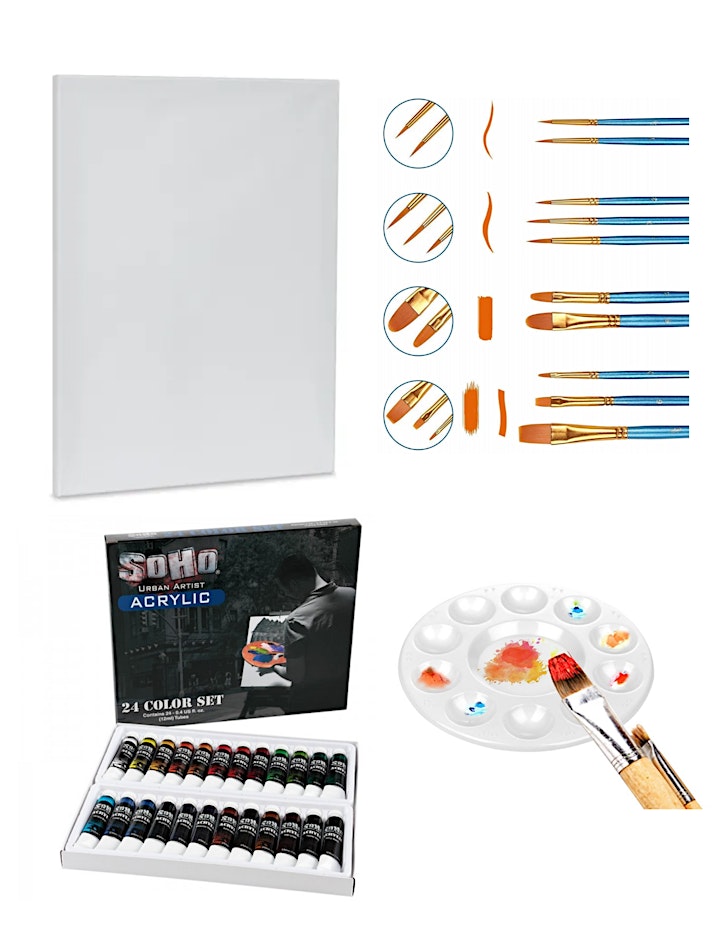 About the instructor:
Based in Brooklyn, New York, born in Minsk, Belarus, Yulia Ruditskaya's whimsical style of animation and illustration have been screened at festivals from Portugal to Japan, gaining wide recognition around the world.
Since 2002, Yulia has worked as а director, animator, illustrator and designer for various independent projects for brands, musicians, educational and non-profit clients. Her work has included music videos, artistic and independent passion projects that fulfill her creatively.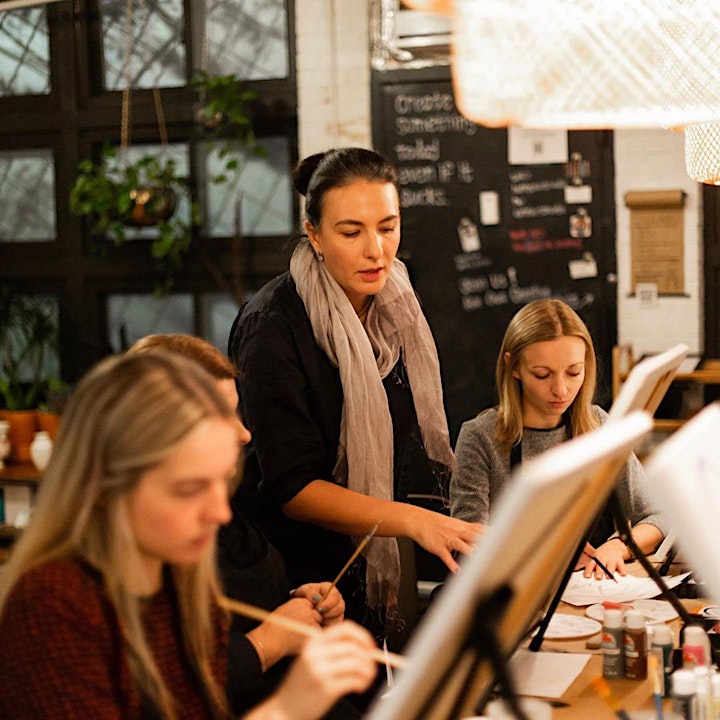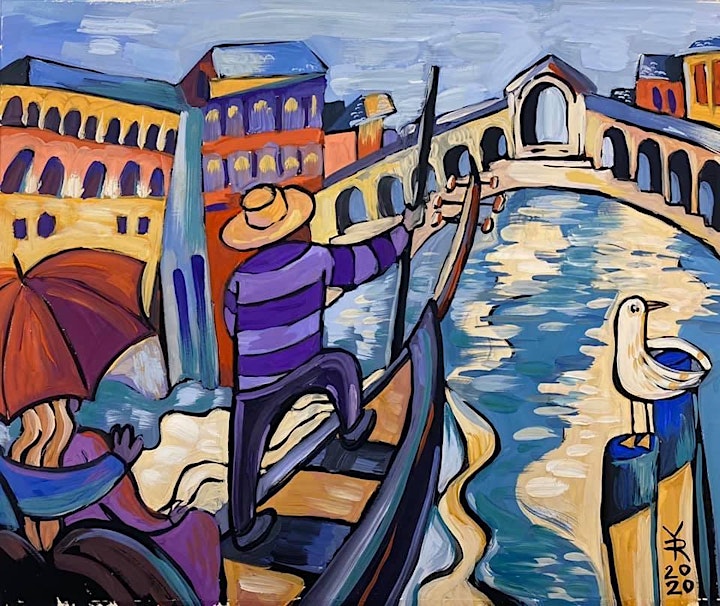 Letters Of Love- Postcard Painting- Mondays @ 7:00pm EST
Social diSTITCHing- Thursdays @ 7:00pm EST
Word Nonsense: A Writing Relief Workshop with Little Mai Sunshine- Wednesdays @ 7:00pm EST
Creative's Passion Project- Virtual Mixer- Tuesdays @ 7:00pm EST
Through Picasso's Eyes- Virtual Pleinair Painting- Thursdays @ 7:00pm EST
The Masketeer's Club- Mask Made In Fashion- Mondays @ 1:00pm EST