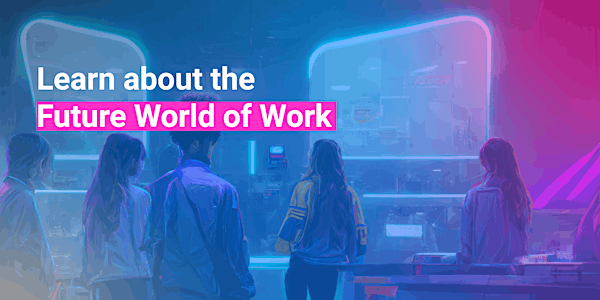 Thriving in the Next-Generation Workforce
Join a 40-minute workshop to understand the future of work and how to thrive, not just survive in these rapidly evolving times.
About this event
The future of work is an exciting and ever-changing landscape. Technology and globalization are changing how we work, where we work, and the skills we need for employment. We need to stay ahead of the trends so that we are ready for what is to come.
Several factors will shape the future of work. These include:
The rise of artificial intelligence and automation. These factors are already starting to change the way we work, with many jobs becoming automated.
The gig economy, with more people working freelance or on a short-term contract basis. This flexibility can be beneficial for workers, but it also means that job security is lessened.
The globalisation of the workforce. With the rise of the internet and advances in communication technology, businesses are increasingly operating on a global scale. Workers need to be able to operate in a global environment and have the skills to do so.
The skills needed for a job constantly change. Workers need to be lifelong learners, constantly upskilling and reskilling to stay ahead of the trends to future-proof careers.
These are just a few of the many factors that will shape the future of work. We need to be prepared for the changes that are coming so that we can take advantage of the opportunities they present.
In this workshop you will learn about the key skill sets needed to succeed and how to develop critical human and technical skills in line with the Fourth Industrial Revolution.