About this Event

You're doing a great job. Balancing home and work and self with a new baby is a real challenge! We'll be sharing some advice we've gathered from our own experiences as mothers and from experts in parental care in the hope that some of them may be useful to you! Brought to you by AfterThird.
A playbook for investing in Home + Work + Self.
Setting your priorities and the boundaries you need to meet your must haves
Childcare planning, a practical approach to managing the daily and the back up plans
Putting your routine on autopilot (the mornings and the evenings) to ease the mental load
Self care. You are managing a lot. You need to be whole and healthy to support your personal and professional life
Relationship care. Make it part of the routine in a practical and sustainable way
This is a crash course...we will have an interactive presentation for 30-40 minutes. Then you will have 45 minutes to mingle with experts and other parents! We will bring the snacks.
We are going to get very practical and have fun too!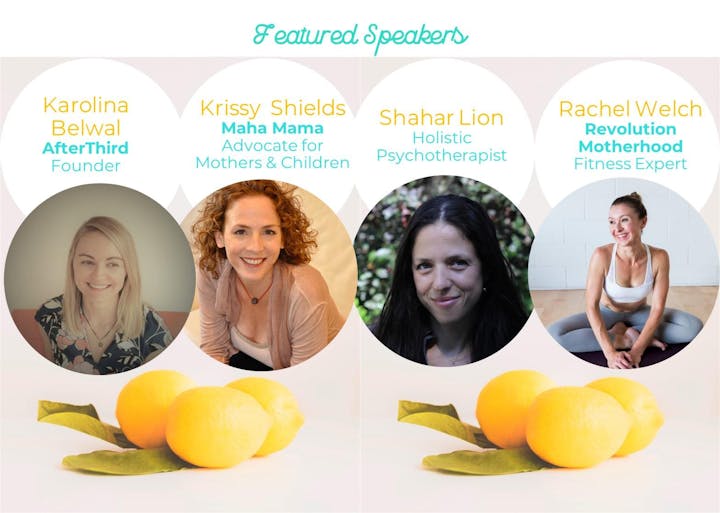 Goodie Bags provided by: Little Spoon baby food and supplements. Freshly Moms foods to support pre and postpartum health.
Professional Photos by: Katherine Marivelle Photography. Katherine specializes in birth and pregnancy photos. Sit down with Katherine for a free professional photo. Bring your partner or child for a family photo.
Giveaway: 30 minute sleep consult with Erica Shane, baby sleep expert.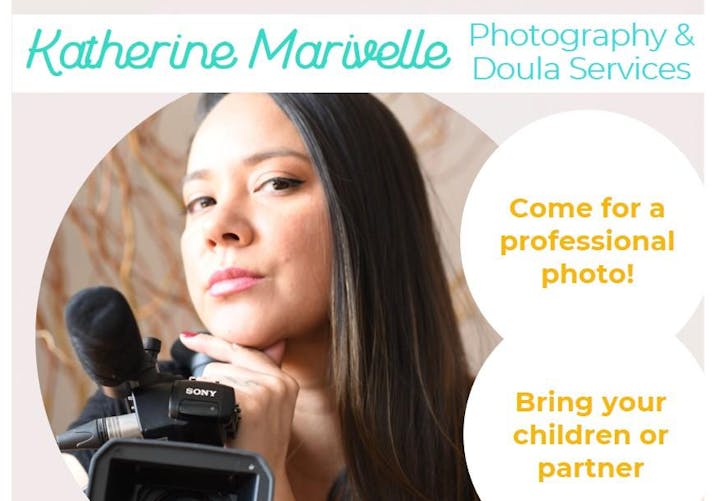 Featured Speakers
Karolina Belwal is an entrepreneur and a mother of two. She is a seasoned strategist with commercial, operations, and technology experience across industries. She most recently led People Operations for a large multinational company headquartered in New York. She's a mother of two and decided she wanted to make it easier for other parents to get the support they need as they plan for and enter parenthood. She founded AfterThird to connect them with wellness providers who specialize in postpartum care.
Krissy Shields is the founder of Maha Mama. She facilitates circles of women wanting to be, waiting to be or already are moms with yoga, growth mindset, nutrition, radical self care and more. Krissy is a fierce advocate for moms and children, aiming to help women find harmony in the home while moving to a more authentic self. She leads teacher trainings around the country in prenatal yoga and has created a community of women supporting women. She is the proud mom of Olive and Ivy and lives in Hell's Kitchen.
Shahar Lion, LMSW is a licensed psychotherapist who specializes in women's health, a well-respected prenatal and postnatal yoga instructor and a certified Movement Analyst from the Laban Institute. She holds a Masters Degree in Clinical Social Work from New York University and postgraduate training in Psychoanalysis and Psychotherapy. Shahar has worked with pregnant women, their families and birth community in New York City for a decade. Shahar made a valuable contribution in the Birthing community in NYC on the topics of anxiety, perinatal depression, trauma, mood disorders and movement. Shahar is the co-founder of TrueThriver, a private psychotherapy practice in midtown, where she works with individuals and couples. For any questions, see Shahar Lion's practice.
Rachel Welch is the creator of Revolution Motherhood, a doctor-recommended fitness method that integrates yoga, pilates, barre, and pelvic physical therapy to teach women how to safely heal postpartum issues such as diastasis, prolapse and incontinence. Rachel's methods offer the ultimate mind-body experience, create lasting results and leave women feeling confident, strong and trusting their body. Catch Rachel's live classes in NYC and On Demand on her website.
Katherine Marivelle is a local birth photographer and videographer servicing the NYC Tri-State area. Her passion for capturing the incredible journey of labor and birth stems from a deep passion for supporting women and telling their stories through the poetry of art. Her knowledge and love for the birth world deepened while doing her doula training through Carriage House Birth in NYC. Katherine has been documenting births for the last 3 years and also does intimate motherhood shoots - incorporating her documentary style to capture the divine connection between mom and baby. Katherine's mission through her services is to normalize the image of birth by encapsulating its raw beauty through images, while also preserving intimate moments that are often forgotten in time."Allow me to collect those petals of memories for you on your sacred journey"