Description
You Want To Take Your Business To The Next Level
Thrive X Will Get You There:
---
We are taking a holistic approach to success that focuses on mindset, health, nutrition, a lean business plan and digital marketing strategy.
The journey begins with mindset. To prosper in the new paradigm you must have a vision for yourself as well as your business and a great strategy to execute it on a daily basis.
This revolutionary event will first inspire you to be in a prosperous mindset. Then we will teach you a fitness and nutrition routine that will work no matter your circumstances. Finally, we will show you how to be creative and lean with your business and marketing strategy.
Break out group exercises will be incorporated so you can actually apply immediately what you've learned from our amazing speakers.
A healthy breakfast and light lunch will be included for all attendees
The Focus
---
Most entrepreneurs who excel in business don't think they can find the time to be healthy and fit, and eventually the business suffers because you are no longer at the top of your game.
Continuous improvement is at the heart of those businesses who thrive. A great way to keep getting better is to apply the principles of lean to your business by strategically removing waste and incorporating visual management.
The final piece of the puzzle is promoting your business effectively in the digital age so you have more clients and of course are increasing revenue.
Once you have a great plan in place and the tools to execute it you will be well on your way to greater success in all areas of your life.
Don't wait another second. Sign up today for Thrive X and take yourself and your business to the next level.
Speakers and More
---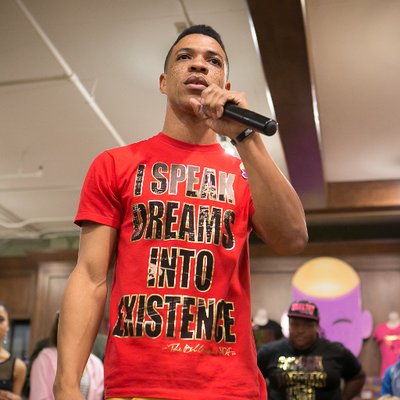 ABOUT BILLIONAIRE P.A.

A name with a unique meaning and purpose, "Billionaire" seeks to inspire billions of
people to speak their dreams into existence and develop a "Wealthy Mind". He
maintains his title as "P.A.", or "Production Assistant", to remind people. "A job title
does not justify your success; so be careful how you treat people." Billionaire P.A.,
Founder, CEO & President of Wealthy Minds, Inc., a multifaceted corporation that is
continuing to evolve, is inspiring people all over the world through multiple
avenues.
Determined to change the world, Billionaire P.A. will inspire you to "Talk less.
Execute more." He will motivate you to "Speak Your Dreams into Existence" and
encourage you to develop a "Wealthy Mind".
Have a WEALTHY Day!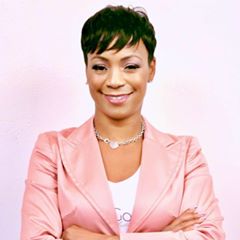 ABOUT AYESHA

Motivational Quote: "When life from the outside appears weak, know that the inside is being renewed and strengthened" Ayesha R. Goodall
About: Ayesha Goodall is owner and founder of Goodzen Wellness Consulting Services. Her points of focus are mindset wellness, physical fitness and nutrition.
With an extensive background in Real Estate and Psychology, Ayesha discovered her passion and purpose empowering and enlightening individuals to transform their minds and bodies into higher frequency levels despite their circumstances.
In her personal journey, she has mastered turning her breakdowns into breakthroughs. Her primary goal is to take others on an empowered journey to create their desires and optimal results. Her techniques has helped her clients experience what it feels like to think better, feel better, look better eat better and manifest all that they desire.
Additional Services: Women's Advocacy and Business Management
Like my page on:
Facebook @ GoodZen Consulting Services
Instagram @ Good Zen Consulting
Website www.goodzenconsulting.com
ABOUT JAMES
an entrepreneur who has a passion for helping small to mid-size businesses thrive through the power of creativity and innovation. I have many years of experience working and collaborating with Fortune 100 companies who are leaders in innovation, technology, and customer service.
My goal is to treat every client as an individual with distinct problems and opportunities and to work with them to develop out of the box solutions that will exceed their expectations. When it makes sense I will tap into standard business problem solving tools like Lean, Six Sigma, Kaizen, Quality Assurance Modeling, and Strategic Planning, always leaning towards implementing creative applications and innovative results.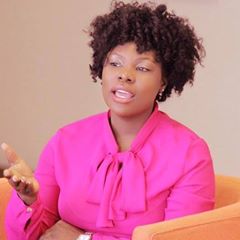 ABOUT LAKEISHA
I'm a go-getter, bottom line. I have a BS Degree in Computer Science and Mathematics. However, at heart my love is business and helping others reach their goals.
I've succeed and failed at many businesses, but failure has never stopped me from moving forward.
FAVORITE QUOTES
Some Succeed because they are Destined to, MOST Succeed because they are DETERMINED.
ABOUT MARK GEROUX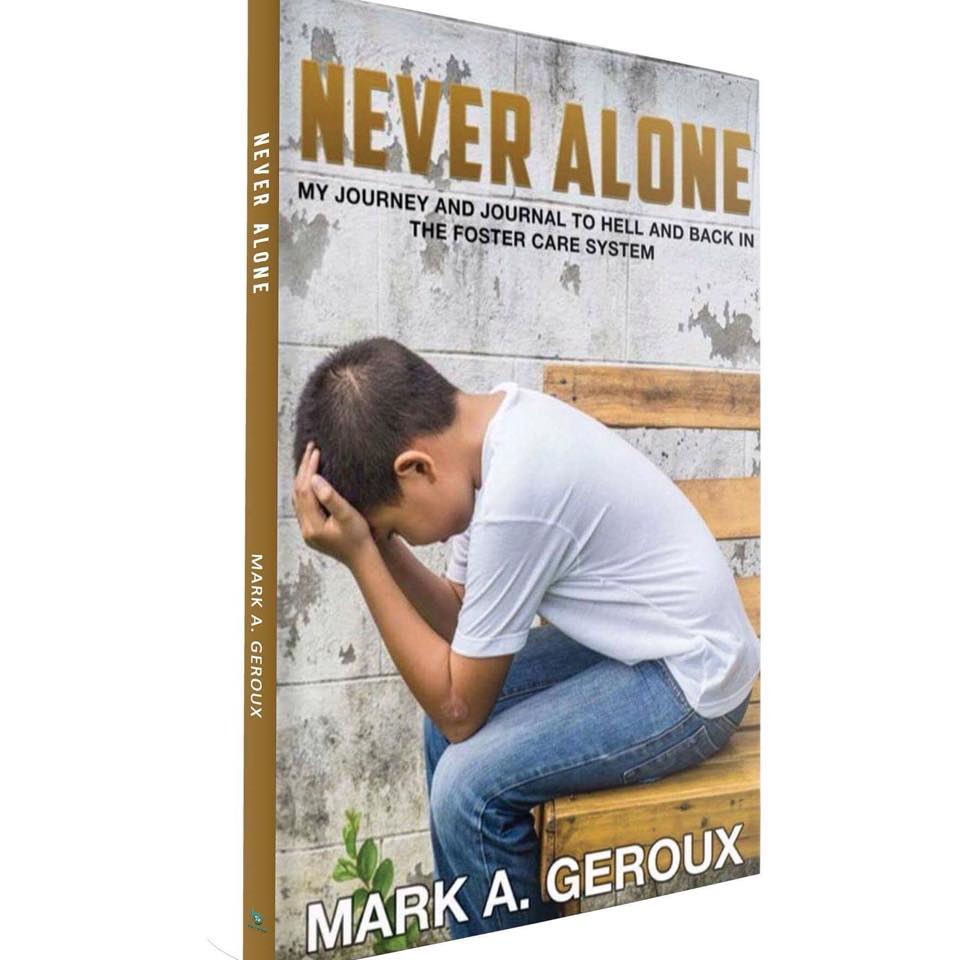 Mark Geroux is a serial Entrepreneur, CEO of multiple companies, an International Speaker and Mastermind Success Coach. He has been elevating people's minds, attitudes, habits, and experiences throughout the world in many areas of their lives. How you treat yourself is vitally important to your success.
Mark is working on top entrepreneur and life developing events to help teach people to develop self love and self realization to understand that whatever you set your mind to, you can achieve. Mark is so dedicated to what he does because his dream is to build youth & community centres that help develop self esteem, motivation, and inspiration to the quote of Les Brown, "You have greatness within you".
Currently, Mark has developed 2 youth centers in his local area, and is looking to expand throughout North America and Worldwide. That belief comes from the hard life that Mark lived growing up in the foster care system. Now is the time for visionaries and dreamers to make the world a more peaceful place, by helping teach the community a better way of living. I have devoted my life and my mission to assist others in growing and mastering the inner game of success to live fantastic lives... without blame, guilt, or heartache. By being a life consultant, Mark is able to help people through heartaches and pains, to find inner peace and strength. He believes that believing in others, empowers them to believe in themselves, so they might too share their stories and dreams with the rest of the world. Paying it forward is the key to success by giving back to the world.
ABOUT REAL LIFE GAMES
Do you eat, sleep and breathe video games?
Now you can live them.
Welcome to Real Life Games, where we take virtual games and make them reality.
Our founder, Nick Hobson, started this venture with the idea of combining the atmosphere of a Renaissance faire with the experience of a video game. From there, he enlisted Matt Swanson, Director of Marketing/PR, to flesh out the details. Soon, Real Life Games was created and we began our first game pitch.
At heart, were a group of people trying to do something fun with our friends. Our aim is to design a world where our customers can come together with their friends and experience their favorite video games firsthand.
We wanted to create a space where friends of different backgrounds can come together and enjoy the game. A place where nerdy friends, athletic friends and gamer friends can all unite to have a good time.
https://www.indiegogo.com/projects/real-life-games#/