Description
Event Schedule: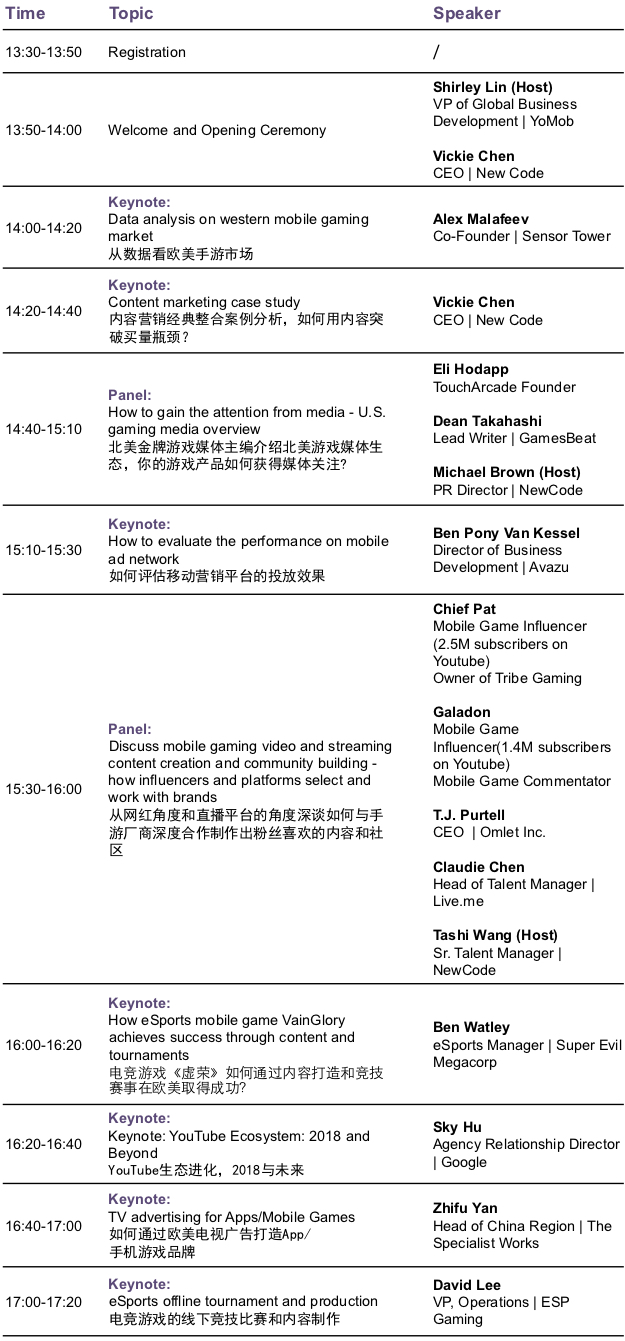 Guest Speakers: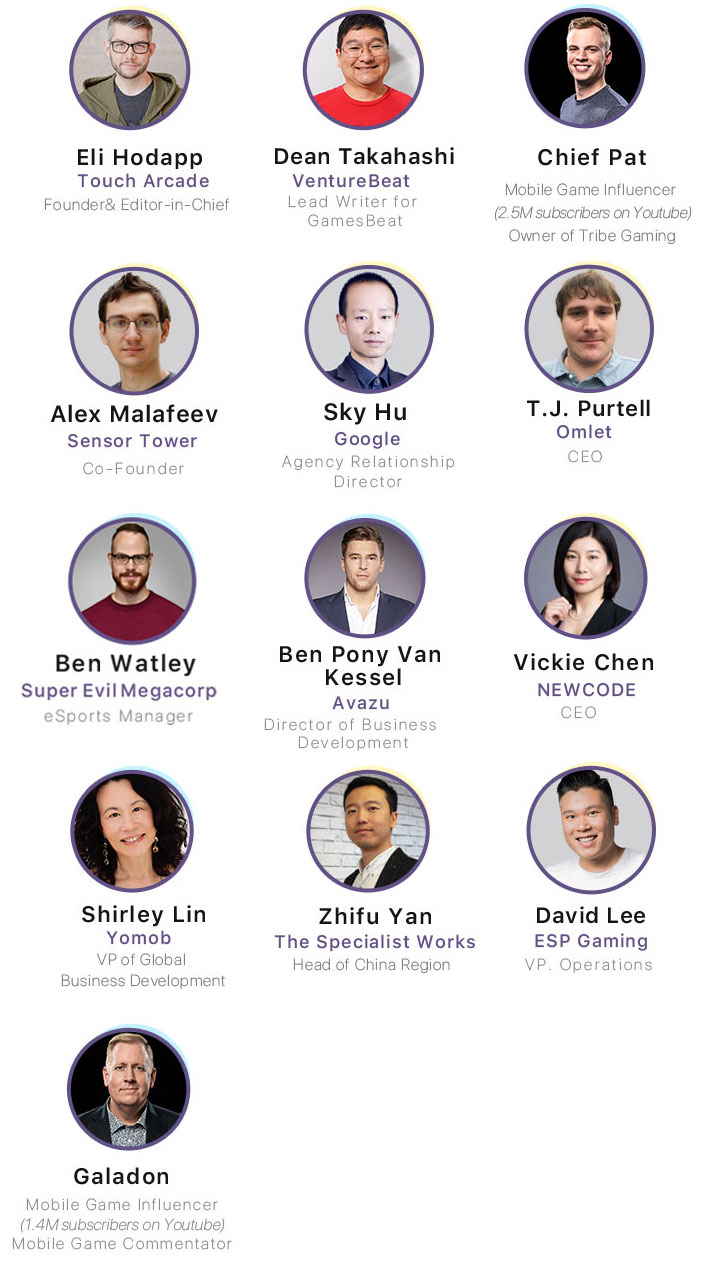 We are pleased to announce our summit that aims to help overseas companies understand the western mobile game marketplace and how they can effectively use tools and strategies to obtain success. There are an array of cultural divides when it comes to marketing in different markets across the globe and we provide solutions to those problems for games companies overseas.
Highlights: Guests from top tier companies worldwide. Full coverage of the game publishing industry ecosystem. Speed learning opportunity to collect North American game market insights. Success stories of well-established domestic game companies. An opportunity to have direct interaction with our guests and influencers. A great networking opportunity for companies and individuals in the industry.
Invited guests: the guest list includes management of game developers and publishers that successfully entered the North American market, senior management from Google and Youtube, internet platform CEO who has rich experience in integrated marketing, founder and chief editor of North America's top game media, and online influencers with over 1 million subscribes on Youtube. As a powerful collision, they will share with you their valuable industry experience and success stories.
Participants: We are delighted to invite director level (or above) management of game producer, developer, publisher companies; individuals with their own game products/online channels; offshore sales and distribution companies; and international game service providers.



To who can't come to our event, please check out our live streaming channel:
http://www.liveme.com/user/index.html?s=972869963687796736
Please join our WeChat Group for more info: