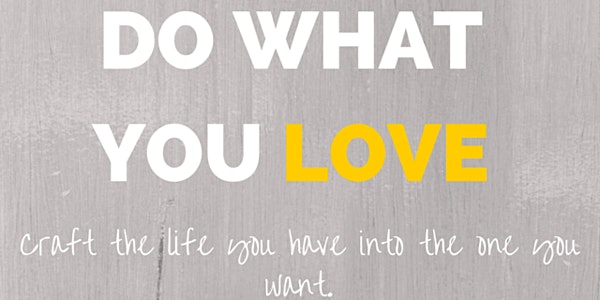 THRIVE ON: Become a Master Life Crafter: Live the Life You Want
When and where
Location
Charm City Healing - Acupuncture + Wellness 1439 East Fort Avenue Baltimore, MD 21230
Description
Transform the life or job that you have into the one you want. Use your calling.
Focus your passions, strengths and values to re-prioritize your intentions and mission.
Feel like you need a change or need to re-prioritize? Feel like you are missing out on something important?
Join this workshop based on Job Crafting, a positive organizational scholarship approach to improve job and life satisfaction, energy, creativity, and productivity. Identify your strengths, passions and values. Draft a layout of your current daily activities and roles, create a plan to change your current layout into a more preferred layout based on passions, values and strengths, and take some initial steps of actions to make positive change. This is an introductory session.
* Build your well-being toolkit and practice using these innovative strategies to move from functioning to flourishing.
* Use your strengths to support your goals and increase your fulfillment.
* Improve the quality of your relationships at home and at work.
* Feel an upward spiral of energy and vitality.
Presenter: Shira Levy is excited about Thrive On! With her experience in applied positive psychology from The University of Pennsylvania, along with a background in education and organizational coaching, this workshop series will leave you feeling great and wanting more!