Why Just Survive When You Can Thrive? Move out of the depths of survival mode and step into the life of abundance.
About this event
Most financially savvy women have a few things in common. They know where they stand financially, they pay themselves & they always make sure they save.
Join the next Magnificent Mamas Thrive "Live" Conversations & Connections.
If you could use tools to help you get beyond surviving and onto THRIVING this is the monthly event to show up for.
What to Expect at our next Thrive "Live" Conversations & Connections
* Connect with other Women in Business and those who are on a journey to THRIVE
* Introduce and share what you do, what you are working towards (personally or professionally) & what you need support with.
* Feel nourished, supported, and empowered with the topic of the Month ~ this is where the conversation happens.
This Month's Conversation Topic: "S.H.E. by Design"
She Designed a Life She Loved
Savvy = Comprehension
Healthy = Robust
Empowered = Confident
What you will learn and what we will discuss:
1) Women struggle with Financial Literacy
2) Retirement planning priorities for women in business.
3) How can She change her financial trajectory. As a business owner/entrepreneur.
Meet our Guest Speaker:
S.H.E. by Design
Cherese L. Spand has thrived in the financial services industry for over 16 years. She attended Mercy College in Dobbs Ferry NY.
Her corporate and secular experience has grown into a passion to educate her clients in the areas of insurance, tax-free retirement planning and asset protection.
Having the background as a Cosmetology Educator coupled with strong managerial skills and training created a perfect storm.
The collaboration of the two industries prompted Cherese to address a need that was lacking, Financial Literacy for Women and Women in business.
Cherese's unique skill set and determination have set her apart in the Financial Services arena. Her focus is educating families on the importance of having a solid financial blueprint.
Cherese is a member of Rotary International. She sits on the Executive Board for Monroe County Women's Commission.
And the Diversity Council for the Chamber of Commerce.
She won Distinguished Rotarian of the year for 2018-2019.
Connect & Get Social with Cherese Spand
www.shewealth.net
https://www.facebook.com/shewealthlifestyle/
We look forward to networking & connecting with you at our next Thrive Live conversation.
Would you like to be a Guest Speaker?
If you would like to be considered to be a guest on our next Thrive Live Conversations & Connections be sure to send an email to elizabeth@elizabethAsanchez.com with the topic Thrive Live Guest.
Can't wait to meet and connect you with my amazing friends!
Sincerely,
Elizabeth A. Sanchez
www.magnificentmamas.com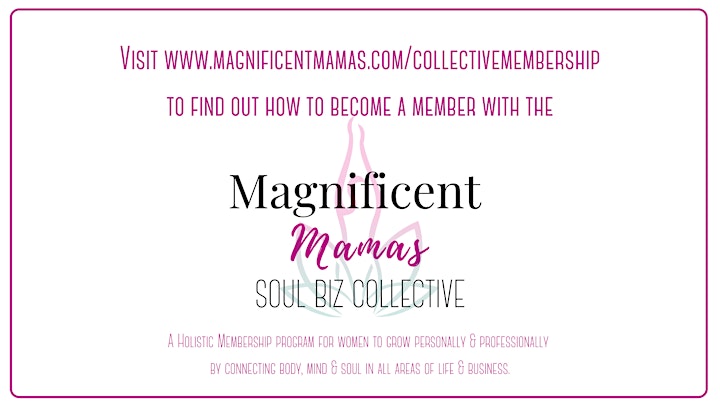 Organizer of Thrive Live Community & Connections
Elizabeth Sanchez is a holistic life coach, energy practitioner, business consultant, and speaker.  She has spent the last 28 years helping individuals seeking inner peace, confidence, health, and wellness to identify and implement the tools and techniques to unlock the life they most desire. In her workshops and private session's she incorporates a combination of life & success strategies, essential oils, crystals, meditation, Reiki, spiritual guidance, and Energy medicine bringing balance to the body, mind, and soul.
Magnificent Mamas Collective Monthly Events: Each month Elizabeth brings together a group of women in all stages and ages of life to discuss a variety of topics that nourish the body, mind & soul. Join us for the next Magnificent Mamas Wisdom Circle to feel empowered, inspired & connected to a group of like-minded women who are also on a voyage to self-discovery.

Questions: Contact Elizabeth Sanchez
Email: elizabeth@elizabethAsanchez.com  | Call: 610.417.0665 | visit:www.unionofbodymindsoul.com