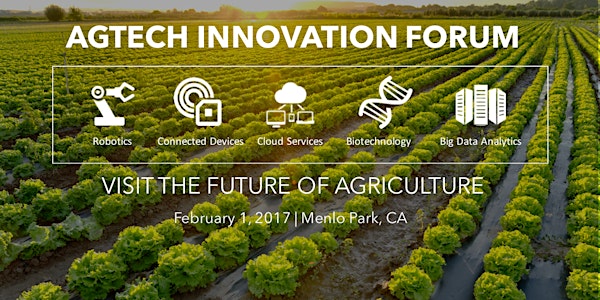 THRIVE AgTech Innovation Forum
When and where
Location
Quadrus Center 2400 Sand Hill Road Menlo Park, CA 94025
Description
Visit the Future of Agriculture
Join corporate executives, investors, farmers and startups to discover the technologies that are changing the way we grow food today and in the future.
Program Agenda
8:30 REGISTRATION AND NETWORKING
9:30 INTRODUCTION BY JOHN HARTNETT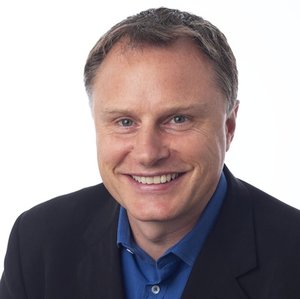 9:45 KEYNOTE: HARNESSING INNOVATION TO FEED THE WORLD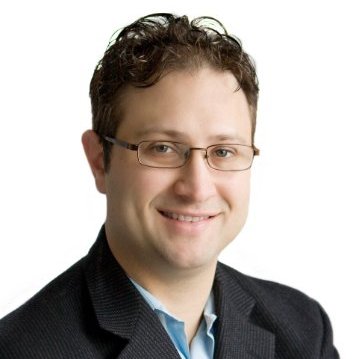 Michael Macrie, CIO, Land O'Lakes
10:15 PANEL: BANKING AGTECH: EXPLORING TRENDS AND HORIZONS
What is the state of play of agtech investment? This panel will explore the investment themes of the past year and the funds and programs best suited to the sector in the coming years, including the growing number of grants, new venture funds, accelerators, and incubators.

Sean O'Sullivan, Managing Partner, SOSV, Food-X

George Kellerman, Partner, Yamaha Motor Ventures

John Hartnett, CEO, SVG Partners, THRIVE AgTech

Geoff Eisenberg, Principal, Ecosystem Integrity Fund

Moderator: Paul Noglows, Executive Producer, Forbes
11:00 TECHNOLOGY PRESENTATIONS

11:45 THRIVE TOP 50 PHOTO AND AWARDS CEREMONY
11:45 LUNCH
12:45 PANEL: DRIVING INNOVATION FOR THE 21ST CENTURY CONSUMER
From the consumer facing retailer through the supply chain and back to the farmer, this panel will explore how consumer preference and demand is changing in this century and what technology responses are required to address these needs.
PANEL INTRODUCTION BY MICHAEL TEEL, CEO, RALEY'S SUPERMARKETS

Michael Teel, CEO, Raley's Supermarkets

Karen Caplan, CEO, Frieda's Specialty Produce

Hank Giclas, SVP, Western Growers Association

Bob Christopher, Director of Innovation, Panasonic

Moderator: Mareese Keane, SVG Partners, THRIVE
Panel sponsored by: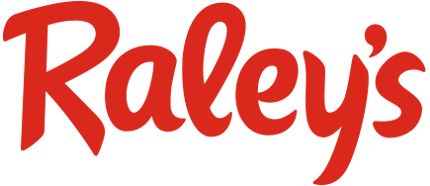 1:30 TECHNOLOGY PRESENTATIONS

2:10 PANEL: BREAKTHROUGH TECHNOLOGIES CREATING THE FARM OF THE FUTURE
This panel takes a deep dive into precision agriculture technologies for wine and specialty crops and explores the impact that these innovations are making on farm operations, financials and the environment.

Andy Mitchell, Director of Viticulture, Hahn Family Wines

Saida Ruscitto, Product & New Business Innovation IoT, Verizon

Matt Bohnert, President, Suterra, A Wonderful Company

Eric Jallas, CEO, ITK

Moderator: Rich Moran, President, Menlo College
2:55 BREAK
3:25 PANEL: CATALYZING INDUSTRY TRANSFORMATION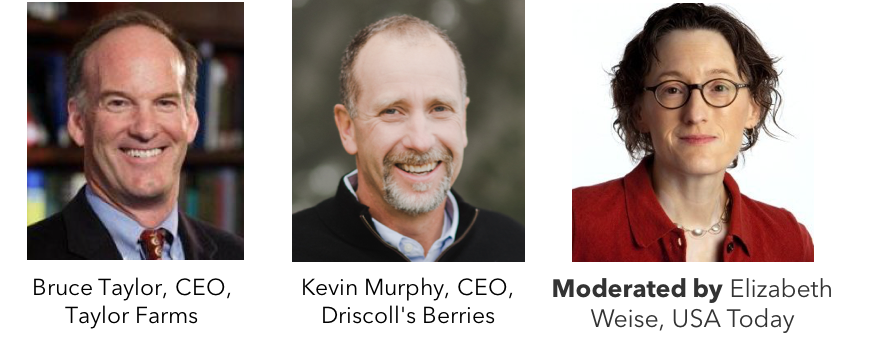 Bruce Taylor, CEO, Taylor Farms

Kevin Murphy, CEO, Driscoll's Berries

Moderator: Elizabeth Weise, USA Today
4:10 TECHNOLOGY PRESENTATIONS

4:40 NETWORKING RECEPTION
6:00 EVENT END

________
THANK YOU TO OUR SPONSORS: