Description
In partnership with Innovation Works and TiE Pittsburgh, Thrival presents Entrepreneurship Day. This day of free programming will take place on Thursday, September 19, 2019 in the Carnegie Museum of Art Theatre and will be split into morning and afternoon sessions.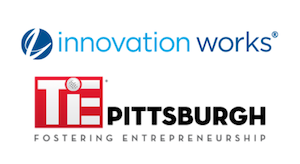 Thrival Entrepreneurship Day Schedule
Morning Session
Innovation Works: Navigating the Corporate Labyrinth
9 am-12 pm
What I Wish I Knew Then- Having been on both sides of the aisle, former founders turned corporate innovation executives give their perspectives on closing corporate deals.

Kelly Collier, Business Development Manager, UPMC Enterprises
Michael Regan, Sales and Innovation Director, Howard Hanna
Founders + Funders Fireside Chat - You think they spend their days writing TPS reports; they think you spend your days playing ping pong. Startups and corporates can put their cultural differences aside to work together. Listen as they share how it's done.

Currie Crookston, Head of Innovation Management, Covestro LLC
Dr. Newell Washburn, Co-Founder & Managing Member, Anzatz

Risky Business - To you it's red tape, to them it's mitigating risk. Hear about what's needed in order to get ahead of corporate risk requirements.

Allie Howard, Risk and Compliance Manager, Petuum

---


Afternoon Session
TiE Pittsburgh: For Entrepreneurs, By Entrepreneurs
1 pm-4 pm
Welcome: Prashant Ambe, President - TIE Pittsburgh
Opening Keynote: "Curiosity Thrilled the Cat: How to Supercharge your Go-to-Market Strategy!", Donna Pahel, Founder & CEO, 21 Day Story
Coffee Chat 1: "Building Teams & Corporate Culture", Participants: Joe Stafura, Dawn Rucker, Krishna Pendyala
Coffee Chat 2: "Angel Investing & Raising Funds", Participants: Vivek Soni (TiE Boston Angels), Ed Engler, Catherine Mott, Ilana Diamond
Business Mentoring: Introduction: Ray Milhem, Startup Pitch: Andrew Knox (AKM Production)
Closing Keynote: "Entrepreneurship - Innovation, Disruption and Unintended Consequences!", Ashok Rao, TiE Global, Former Chairman, Chairman and Principal Investor in several entrepreneurial ventures
Open Q&A Panel and Closing, Kit Needham
There will be giveaways and raffles!
---
For more information, visit thrivalfestival.com.
Parking and lunch are not included.
Thrival Festival is presented by Ascender.
---
Ticket Options
While we would enjoy for you to attend and learn from the whole day of programming, we understand that life can get in the way. For your convience, we have multiple ticket options available.
All Day Pass: Access to both the morning and afternoon sessions
Morning Session: Access to the morning session (9 am-12 pm) only
Afternoon Session: Access to the afternoon session (1 pm-4 pm) only
*This ticket only grants you access to Entrepreneurship Day. If you would like to attend the Innovation Summit, you can purchase a ticket here