Description
Back by popular demand, we are excited to announce our next Thrifty Traveler University (formerly Flight School) travel hacking conference on Saturday, January 19th, 2019 at the Impact Hub in downtown Minneapolis, MN!
This one-day event will cover our best money saving tips and tricks, which allow us to travel the world for next to nothing.
We've boiled down our favorite cheap travel strategies, many of which have never been featured on our website. You'll easily become a travel hacking pro in only a few hours.
This one-day session is for everyone from the beginner to the more advanced travel hacker. All skill levels will have something to learn.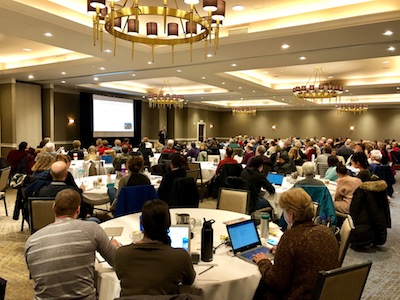 Agenda:
9:00 - 9:30 - Introduction & Welcome
9:30 - 10:00 - Money-Saving Travel Tips
10:00 - 11:00 - How To Book The Cheapest Flights Possible
11:15 - 11:45 - Navigating Airline Alliances
11:45 - 12:00 - Understanding Your Credit Score
12:00 - 1:00 - Lunch
1:00 - 2:00 - Maximizing Credit Card Travel Rewards
2:00 - 2:30 - How to Meet Minimum Spending Requirements
2:45 - 3:00 - Stay Organized While Travel Hacking
3:00 - 3:30 - Top Redemptions for Delta & American Miles
3:30 - 4:00 - Wrap Up & Q&A
4:00 - 5:00 - Happy Hour
The cost of the event is $99 per person and includes coffee and lunch provided D'Amico catering.

After the event, we will be doing a happy hour on the first floor of the building at the new Finnegans Tap Room. The first round of beers will be on Thrifty Traveler!
Book quick as space is limited!
There will be a number of parking options around the venue ranging from $2 to $6 for the day. We will provide more specifics on parking as we get closer to the event.
Coming in from out of town? Book a night at the new Elliott Park Hotel, Autograph Collection right next door to the venue. This can be booked for 30,000 Marriott Rewards points a night.
Hosts:
Jared Kamrowski - Founder & CEO - Thriftytraveler.com
Nick Serati - Co-Founder - Thriftytraveler.com
Kyle Potter - Editor in Chief - Thriftytraveler.com
Mikhala Stutzman - Senior Editor - Thriftytraveler.com