Description
We are on the threshold of great change in the Commonwealth with adult use marijuana retail sales about to begin. Expect the unexpected as we host a transformative event covering all the new innovations and economic opportunities possible as retail adult use sales begin in Massachusetts. Join an all star panel as we embark on a discussion on where the industry is today and where it is going tomorrow. With New England Hydroponics, Sira Naturals, and Northeast Cannabis Coalition as sponsors this will be an excellent event if you have questions about economic empowerment, when adult use sales will begin, social equity, or the length of time it usually takes to get a cannabis business in the Commonwealth.
The Keynote speaker former Suffolk County Sheriff Andrea J. Cabral Esq. is one of the most important guest speakers Cannabis Society has ever had speak at our events. Andrea is a sign of things to come with her incredible background in public safety and her latest efforts venturing into the cannabis industry. Our panelists will include one holder of a provisional license for adult use, a laboratory scientist awaiting their provisional license for adult use from the Commission, an Economic Empowerment Priority applicant, and an Advisor to the Cannabis Control Commission that is an expert in Social Justice and Social Equity.
Economic Empowerment Priority Applicants Get in Free! Email jeremiah@cansociety.com for the code.
Tentative Agenda
6:00pm - 6:30pm - Networking & Refreshments
6:30pm - 6:35pm - Introductions with Sponsors
6:35pm - 6:50pm - Keynote with Andrea J. Cabral, ESQ., CEO of Ascend
6:50pm - 7:10pm - Panel Discussion on Innovations & Economic Opportunity
7:10pm - 7:35pm - Q&A Discussion with Panel
7:35pm - 8:00pm - Networking & Wrapup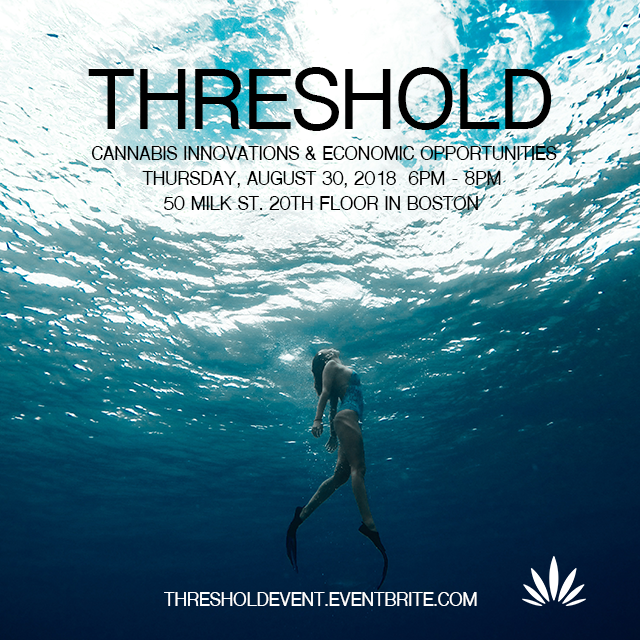 About Our Keynote Speaker - Andrea J. Cabral, ESQ., CEO of Ascend
Andrea J. Cabral is the CEO of Ascend, an adult use cannabis company based in Massachusetts. Her leadership in Ascend follows a 28-year career in government and public service. Most recently, she served as the Commonwealths Executive Secretary of Public Safety in the Administration of Governor Deval Patrick. She oversaw 14 state public safety agencies, including the Massachusetts State Police, the Department of Correction, the Massachusetts Emergency Management Agency, the Parole Board and the Massachusetts National Guard. From 2003 to 2013, she was the twice-elected Sheriff of Suffolk County and the first female sheriff in Massachusetts' history.
As an Assistant District Attorney in the Suffolk County District Attorney's Office from 1993 to 2002, Ms. Cabral was Chief of Suffolk County's first major felony Domestic Violence Unit, Senior Prosecutor for all civil rights cases and
Chief of District Court and Community Prosecutions. She authored the state's first continuing legal education manual on restraining orders and is also a former Assistant Attorney General and Assistant District Attorney in the Middlesex County District Attorney's Office.
Ms. Cabral was an Eisenhower Fellow and served for 3 years as one of 18 national experts appointed to the Science Advisory Board (SAB) by United States Attorney General Eric Holder. She is a former member of the Advisory Board of the Rappaport Center for Law and Public Policy and the Governing Board of the Mass Mentoring Partnership and currently sits on the Massachusetts Lawyer's Weekly Board of Editors. In 2017, she was appointed by Attorney General Maura Healey to the Massachusetts Cannabis Control Commission's Cannabis Advisory Board.

Ms. Cabral also provides weekly commentary and analysis on WGBH Boston Public Radio.
She is a graduate of Boston College and Suffolk University Law School.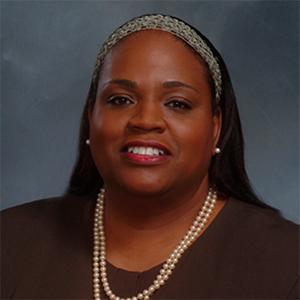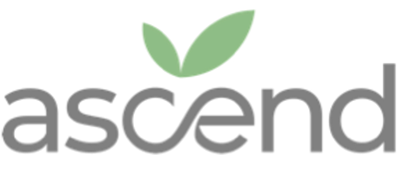 Panelist Speakers Confirmed
Michael Dundas, CEO of Sira Naturals
Michael Dundas is the President and CEO of Sira Naturals. Sira Naturals is a vertically integrated Registered Marijuana Dispensary that operates dispensaries in Cambridge, Somerville and Needham. Sira Naturals was the first cannabis company to receive an adult-use cannabis license in the eastern United States. Mr. Dundas is also a founder of the Sira Accelerator, a first-of-its-kind cannabis business to business mentorship and training program for cannabis entrepreneurs. Mr. Dundas played an instrumental role in founding the Commonwealth Dispensary Association (CDA), and sits on the Massachusetts Cannabis Advisory Board, a statutory body charged with making policy recommendations to the Massachusetts Cannabis Control Commission. Mr. Dundas was born and raised in greater Boston, holds a bachelor's degree in Political Science from the University of California at Berkeley, a Juris Doctor from the University of San Francisco School of Law, and is admitted to practice law in California, Massachusetts and New York.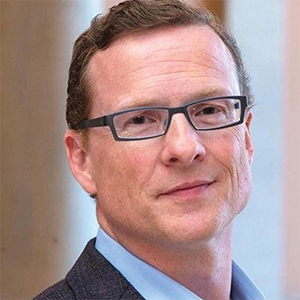 Shanel Lindsay, Member of the Cannabis Advisory Board, CEO of Ardent Cannabis
Boston-based attorney and patient advocate Shanel Lindsay founded Ardent LLC and invented the precision medicinal cannabis tool, the NOVA™ Decarboxylator, along with Ardent's suite of wellness and beauty products. Shanel drafted the state of Massachusetts' adult use cannabis law and is founding member and co-chair of the Northeast Cannabis Coalition and counsel to the Massachusetts Patients Advocacy Alliance. She was recently appointed by the Treasurer to the newly-formed Massachusetts Cannabis Advisory Board, working with the Massachusetts government to develop and implement regulations for the medical and adult use markets. Shanel is dedicated to improving public understanding of cannabis' medicinal benefits. She is certain that with increased education, research, and reliable clinical data, patients and doctors—even those who have not previously considered cannabis as an option—will discover it is a legitimate, viable, and safe treatment for a wide variety of ailments and conditions.
Shanel completed her undergraduate degree at the University of Pennsylvania before receiving her JD from the Northeastern University School of Law. She began her legal career as a judicial law clerk for the Massachusetts Superior Court, then joined the Boston law firm of Sugarman, Rogers, Barshak & Cohen, where she served as a civil litigator for Fortune 500 companies. Shanel also worked for the Massachusetts State Lottery Commission as Employment Counsel and Director of Human Resources. Learn more about Shanel's journey as a medical cannabis patient, advocate and entrepreneur.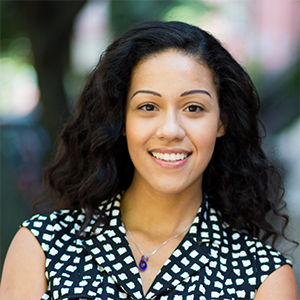 Tony Verzura, Founder of Blue River and a Certified Economic Empowerment Priority Applicant
Tony Verzura is the creator of the A.C.T. Now Program, Prana Medicinals, Blue River Terpenes, Advesa, and the lead inventor on the patents granted to United Cannabis. Mr. Verzura has over $35 million in cannabis sales experience and has been credited with over 60 cannabis awards to date. He is the brainchild behind state-of-the-art extraction techniques, technology, and manufacturing designs while providing oversight on the standardization of good manufacturing practices, quality assurance, product development, department training, and brand identity development.
Mr. Verzura also works hand in hand with strategic partners to help coordinate on-boarding patient programs and standard operating procedures while promoting the companies core mission on a global scale. Tony Verzura has had special guest appearances on CNBC Money Talk and Viceland's Bong Appetit, and has been a keynote speaker at countless cannabis business conferences and events throughout the United States, Jamaica, Canada, Amsterdam, and Spain. His publications include The Washington Post, High Times, VICE, Culture Magazine, DOPE Magazine, Skunk Magazine, Sensi Seeds, Frank 151, and many more.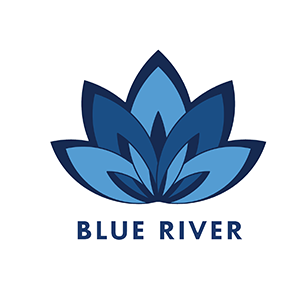 Michael Kahn, President of MCR Labs
With over 10 years of experience in the pharmaceutical and academic research fields, Michael brings a wide range of laboratory and teaching experience to MCR Labs. Michael has been an advocate for product safety and efficacy through reliable testing in the cannabis industry. He has spoken publicly for the right of medical cannabis consumers to access testing results that current scientific practices can provide. MCR Labs is one of the priority labs that are waiting provisional licensure from the Cannabis Control Commission to test for adult use products.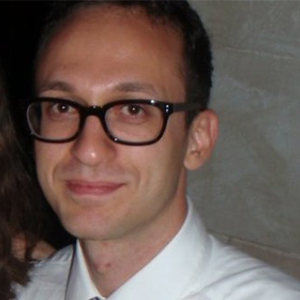 Event Sponsors
New England Hydroponics
The Indoor Gardening Experts™, is a full-service indoor gardening supplies, equipment, and tools company with stores in Auburn, Marlborough, Seekonk, and Southampton. Its mission is to help hobbyist, craft, and commercial growers become more successful by offering in-depth expertise and highly favorable pricing– including price matching. Shop online at https://www.nehydro.com/

Sira Naturals, Inc. (Retail Locations in Cambridge, Somerville, Needham)
"We're not Big Pharma. At SIRANATURALS, we take science very seriously but we also believe in taking a natural approach to creating medical marijuana products. The pharmaceutical drug industry wants to isolate active molecules and sell you pills and chemicals. We want you to feel better naturally, instead.
While synthetic THC exists, natural cannabis appears to be more effective. A simple parallel may be drawn between whole grain and white flour. Separating grain into its components reduces its nutritional benefits. The same is true for cannabis – science hasn't caught up to nature. That's why we do what we do." - https://siranaturals.org/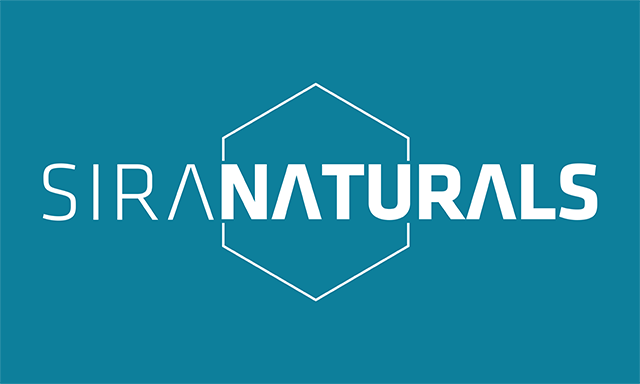 Northeast Cannabis Coalition
The Northeast Cannabis Coalition represents the interests of marijuana related businesses and individuals in the northeast corridor of the United States. The northeast United States is where business is done. From NYC to Boston the cannabis industry needs a voice to communicate with local, state, and national interests. Our members include professionals from a variety of backgrounds and organizations range from scientific laboratories to social clubs. http://www.necoalition.com/

About Cannabis Society
We are a membership based non-profit social club dedicated to creating sophisticated cannabis experiences. http://cansociety.com/
Are Your Experienced? Apply To Become A Member Of Cannabis Society
Our membership card program connects Cannabis Society members with a curated selection of marijuana lifestyle partners, each offering an exclusive collection of services, products, and experiences created with our members' discerning tastes and sensibilities in mind. Card Member Benefits are designed to seamlessly integrate our partners' customized offerings into our members' personal and business lives.
Memberships are currently $150 for Massachusetts based individuals and can be procured by invitation only via the form below. We are only allowing 400 distinguished and fashionable members into the Massachusetts chapter at this time. If you think you have what it takes to be a member of high society please fill out the form below to be invited to join. Apply to join here: http://cansociety.com/membership/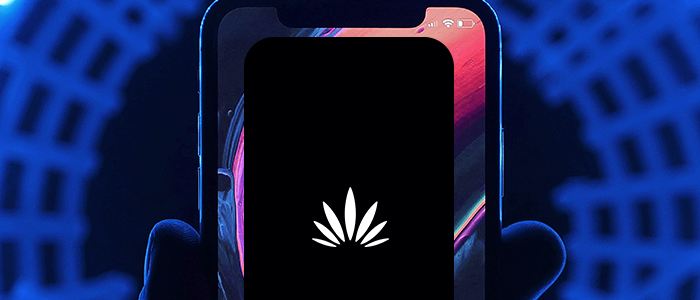 Learn How Cannabis Society Can Grow Your Business
PARTNERS CAN OFFER OUR MEMBERS EXCLUSIVE DISCOUNTS THROUGH OUR IPHONE/ANDROID APP
Cannabis Society membership provides our partners with access to promote their products and services to our limited and curated collection of several hundred individuals including actively registered medical cannabis patients. Professionals from all levels and areas of expertise in the cannabis industry and community have been approved through our application process that takes several weeks and requires a payment of a $150 membership fee. Membership is currently capped at 400. Applying to be a partner is free. Fill out our partnership form here: http://cansociety.com/partner/


About The Cannabis In Motion Event Series
Cannabis in Motion is our new event series designed to educate and inspire the development of the new cannabis industry. Rockstar speakers will combine with unparalleled networking opportunities to make for incredible content only the Cannabis Society could create.


Video and Audio Recording of Cannabis in Motion events is Strictly Prohibited
Because we are providing recorded content as a benefit to our members and are also charging for non-members to view the content online following the event, the video or audio recording of Cannabis in Motion events is not allowed for any reason. Audio or video recording of Cannabis in Motion events is grounds for immediate expulsion from the group as a member or non-member. Limited photography for sharing online is permitted during events. Please no flash photography as well.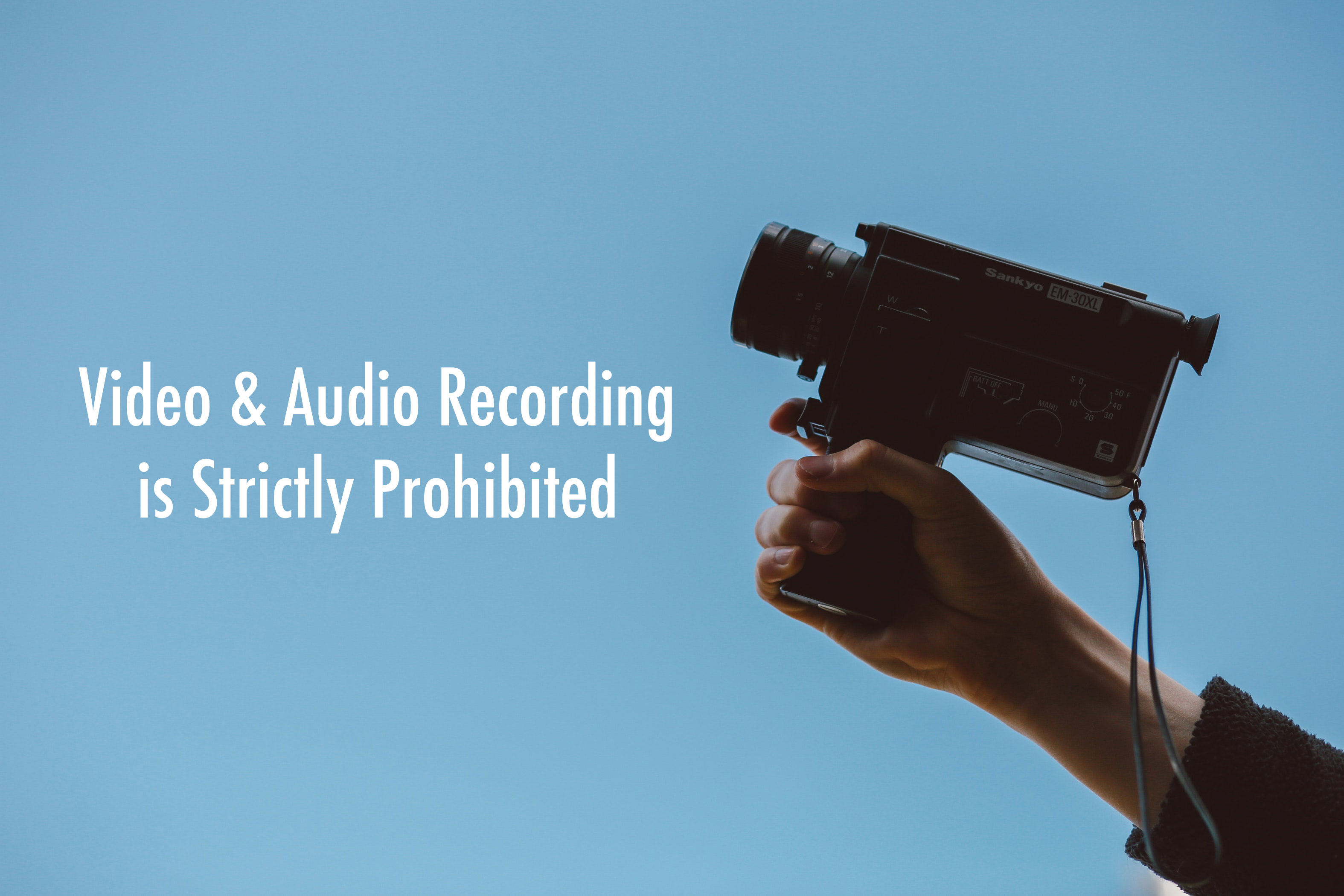 Instagram / Twitter / Facebook Tips
One of the best ways to share our events is to use common hashtags when tweeting, facebooking, or instagramming about the event. Don't forget to take photos and share them with everyone using the hashtags below. #CanSociety #DontDabAlone #CannabisinMotion

This is a Non-Consumption Event...
No cannabis will be permitted during this event. The consumption or use cannabis in any way is not allowed on the premises of a Cannabis Society event unless explicitly authorized at a private members only event. Please refrain from viewing, sharing, or exchanging cannabis during public events. Once events have ended members and guests will disperse from the property and any consumption, viewing, sharing, or exchanging of cannabis must take place outside of the vicinity of the venue.
Email List Disclaimer
If you RSVP for a Cannabis Society event we add you to our mailing list announcing future events and promotions from our organization. By attending a Cannabis Society event you give us permission to add your email contact information to our mailing list for future contact. For any questions related to our mailing list policy and user privacy please email core@cansociety.com.

Legal Disclaimer

Views or opinions expressed by speakers or sponsors at our local Cannabis Society community events do not necessarily express the opinion or views of the Cannabis Society organization and we do not take responsibility for the views expressed or the actions of speakers or sponsors at our local events. The Cannabis Society does not distribute cannabis.

The Cannabis Society is Growing

Our group has grown by leaps and bounds these past few years and we are proud to announce that the Cannabis Society is going to continue to grow and develop our ecosystem with groundbreaking events centering around medical cannabis, technology, art, and science. We couldn't do it without our members and we want to thank you for being apart of this growing organization.