A Virtual Evening with Three Roots International
About this event
We are thrilled to invite you to join us Saturday, December 11th for a virtual evening of stories and updates from our work in Ethiopia.
Every one-time gift made in support of our annual event will be matched, up to $20,000.00!
In addition to our program for the evening, you will have the opportunity to bid on a curated collection of gifts and handmade items through our Silent Auction.
We are so grateful for your partnership and cannot wait for an inspiring evening.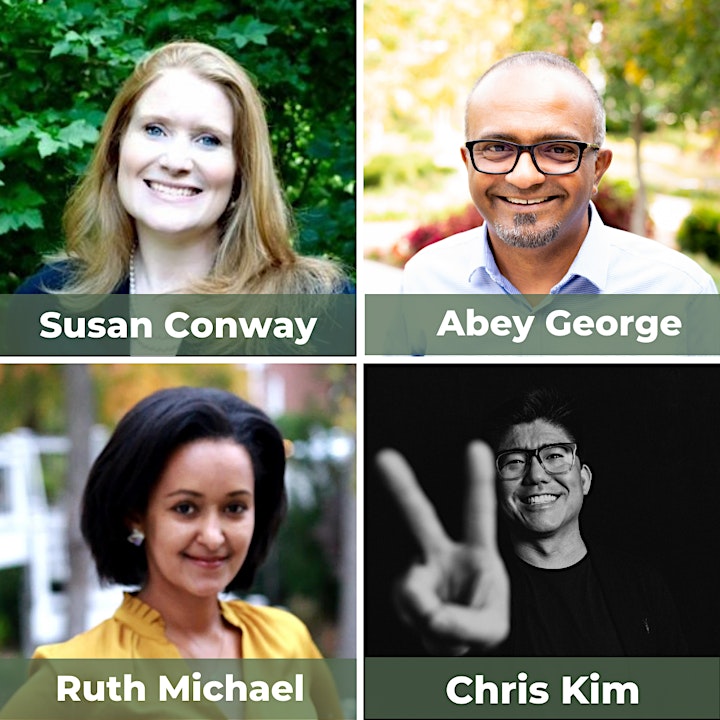 Susan Conway
Susan is the Founder and Executive Director of Three Roots International. She holds a master's degree in International Education and Development, focusing on marginalized communities, and has spent 12 years working in the nonprofit sector at World Vision, World Relief, and International Justice Mission.
Abey George
Abraham (Abey) is the owner consultant at Caleb Strategies, an Organizational Health consulting practice that helps businesses and nonprofits build stronger teams and create greater clarity of mission and purpose. For over two decades Abey has travelled to nearly 40 countries as a speaker, mentor and coach, including the last 10 years as the global head of Church partnerships at International Justice Mission, a leading anti-slavery organization in the world.
Ruth Michael
Ruth is from Ethiopia, currently working and living in the US. She comes from a Business Management and Project Management background. Ruth has dedicated the past 15 years working in the non-profit sector managing Health Programming at Operation Smiles Ethiopia and the past 6 years, working with Special Olympics International as the Health Manager of Special Olympics North America. Access to quality health care and health education remains to be her passion and career focus.
Chris Kim
Chris is a worship leader and songwriter based in Washington, D.C. His professional recordings include several albums, including At The Center, Beautiful Tension, and most recently Waymaker in Korean. He is the Creative Director at Restoration City Church.
Register here, and you will receive an email the day before the event with a video link. Be sure to check your spam folder!