About this Event
The Three Rivers Extreme Train Run or Ruck will be held at an old abandoned gravel pit located at 14791 Hoffman Rd. Three Rivers, MI. "The Pit Fitness Ranch" is a unique venue conveniently located upon multiple acres of hills, ponds, trails, creeks, and valleys all surrounding a giant sand dune called Leave No Doubt Mountain.
Take your racing to challenges to another level this year with our all new Ruck division. Combine endurance with excitement at the 2019 Extreme Trail Run. You may choose to tackle the 1 mile fun run, 5K Extreme Ruck or Run or the 10k Extreme Ruck or Run. The event will feature aid/hydration stations, a massage tent provided by Peaceful Rivers at the finish line and awards to the top three male and top three female athletes in each event - 1 mile fun run, 5K, and 10K run as well as the new this year 5K and 10K ruck. All events will start at the trailhead located on the scenic property and send athletes throughout a very hilly, rugged course.
All athletes will receive: a race t-shirt and post-race celebration with food and beverage.
Registration closes one week before the event - Saturday, October 19, 2019.
Race packets will be available for pick-up on Saturday, October 26 from 7-8 am.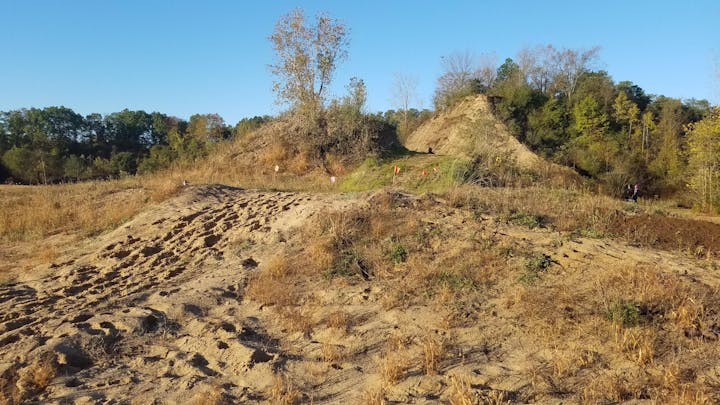 The trails feature multiple surfaces including sand, gravel and multiple steep grades.