About this Event
3·1 is a physical theatre story about sin and salvation. Three or one, guilty or not guilty? An unstable space without an exit. Three female prisoners, bound by their own original sins, yearn to be redeemed. K, with her chastity and faith; S, with her childhood father's shadow; M, with her unacknowledged love. They are both individuals and united. In this space without form, they defend themselves still eager for love, however hopelessness and fear of death surrounds them as a cloud of smoke fills the silence after lights out.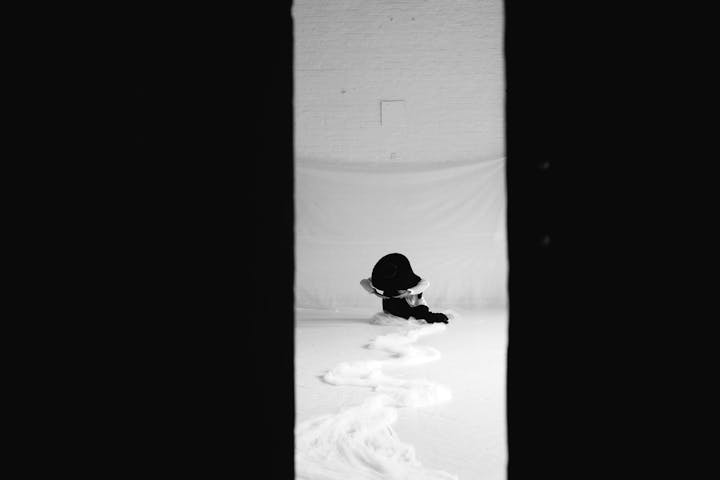 Instagram: @threeone_3.1
Twitter: @Three_one_31
Goldsmiths Chinese Traditional Theatre Art Society:
Goldsmith College, University of London, China Traditional Theatre Art Society was established in 2017, devoting on producing original Chinese theatre pieces.
Casting:
Yangfan Zhang - K
Yangyang Wan - S
Yi Liu - M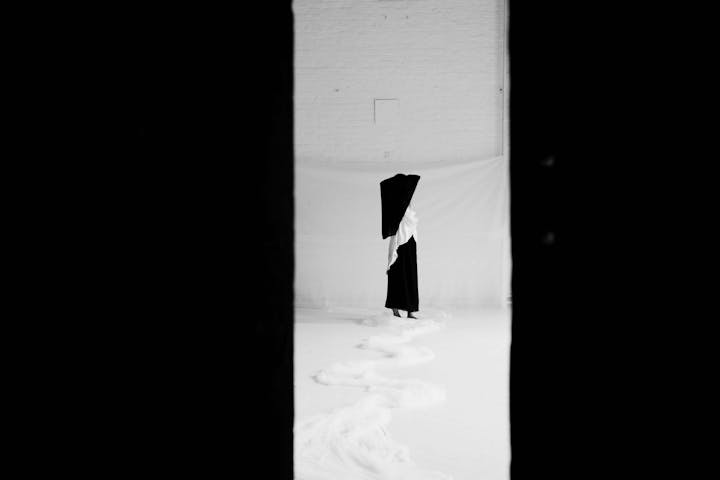 Our Team:
Producer:
Yangyang Wan graduated from The Theatre Management Department in The Central Academy of Drama (China). After graduation, she came to London to study Creative & Cultural Entrepreneurship at Goldsmiths University. Yangyang has done the management work in the theatre field for about four years. Three One is the first play he produced independently, and won't be the last.
Writer and Director:
Yi Liu wrote and directed Three One, who graduated from The Central Academy of Drama as a student of Stage Management. And after graduation, she came to London to study Theatre Directing in East 15 Acting School. As a director, Yi Liu was always trying to combine theatre with other arts, such as Contemporary Photography, Classical Painting Aesthetics or Installation Art. By using some metaphorical actions or props, she wants her audience to stop thinking but feeling the truth in the theatre.
Stage Designer:
Chenwei Wang is a scenographer who is studying MFA Set Scenography at the Royal Central School of Speech and Drama. Previously, she did BA Drama, Movie and TV Scenic Design and MA Digital Media Art in her native China. Chen wei has been working with designers and directors for many productions. Now she is exploring the body, space, scenographies of sound effect and performance in a bold way.
Light Designer:
Sun Siying is MA Film&Screen Studies students in Goldsmiths, University of London. She was head of Microfilm Contest and simultaneous subtitle projector of Beijing International Film Festival in 2019, and participated in the film "Adoring" by XuZheng. She awarded best director & second prize in Microfilm Contest of China Media Dream Academy in 2017 and awarded the third prize in The 8th Academy Awards Experimental Film.
Sound Designer:
Ruoxi (Roxy) Jia is a sound designer/engineer and composer who is currently pursuing her practice-based PhD program in Sonic Arts, researching on different approaches of interactive technology in theatre sound design at Goldsmiths, University of London. She holds her BA in Tonmeister (Music Recording) from China and Technical Internship Certificate in Sound at Yale School of Drama. Her design credit includes Non-Player Character (Yale Cabaret), This Sweet Affliction (Yale Cabaret), Romeo and Juliet (Elm City Shakespeare), A Funeral (Ely Contemporary Art Gallery).
Special Thanks:
Goldsmiths Institute for Creative and Cultural Entrepreneurship (ICCE)
Goldsmiths Theater and Performance Department
Goldsmiths Student Union
Xinyu Gao(Photographer), Jiaqi He(Graphic Designer), Nan Qin, Cong Zhang,