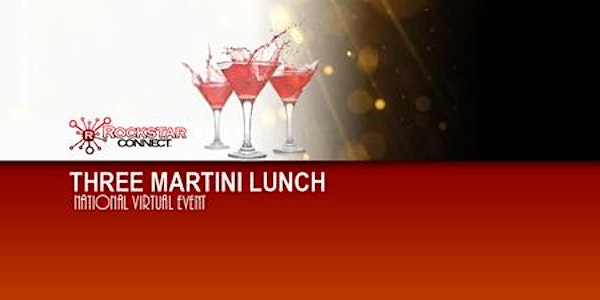 Three Martini Lunch Free National Virtual Networking Event
Three Martini Lunch Free National Virtual Networking Event
About this event
Socially Distanced, Virtually Engaged.
Rockstar Connect's National Virtual event!
In the digital era, should we just give up when we cannot mingle face-to-face, belly-to-belly?
Networking is the lifeblood of not only business but friendships and relationships.
It a challenging time like this, you can still be a part of your community, grow your business, and keep your livelihood healthy and strong!
Reach people, build connections, and network virtually with highly engaged professionals, entrepreneurs, and decision-makers in a more relaxed atmosphere
Ready your Martinis when we go live on Tuesday, August 16, 2022 at 2 PM EST.(1 PM CST, 12 PM MTN, 11 AM PST)
** note: Zoom will ask for registration once the link is clicked. This is for your additional security.
Be a Rockstar Panelist!
Call us: 1 (800) 205-2327
Rockstar Connect
https://www.rockstarconnect.com/
Missed the last event? Experience it on our YouTube channel!
Join the Three Martini National Virtual Event Info Page for the latest updates about the event!
WHAT: Three Martini Lunch - (Free national virtual event Experience)
WHO: Everyone - All business professionals welcomed from amateurs to experts.
WHEN: Tuesday, August 16, 2022, 2 PM to 3 PM EST 1 PM CST, 12 PM MTN, 11 AM PST)
WHERE: Join the FREE event using - ** note: Once you register, you will receive an email with the Zoom Link for the event