Description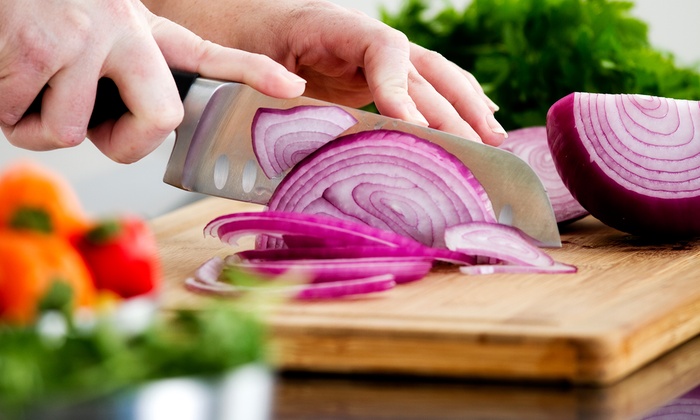 What You'll Get
---
After purchasing this deal, you will need to visit the website listed on your voucher to complete redemption.
---
Hipcooks Woodland Hills Urban Cooking Experience
See the class schedule


The Fine Print
---
Promotional value expires Oct 2, 2017. Amount paid never expires. Limit 1 per person, may buy 1 additional as gift. Valid only for option purchased. Must be 21 or older. Online registration required.Merchant is solely responsible to purchasers for the care and quality of the advertised goods and services.


About Hipcooks
---
In urban kitchens from San Diego to Seattle, Hipcooks trains budding culinary artists in how to build gourmet dishes from scratch. With a greater emphasis on the artistry of cooking rather than the science behind it, its classes promote the cultivation of instinct through social learning experiences that end with a shared dinner.
Many of the classes have a specific scenario in mind; Date Night, for example, teaches students how to ignite the flame of romance with Portuguese seafood stew and chocolate soufflé, while the Surprise Guest instructs them in what to keep on hand to whip up an impressive dinner in a pinch. Other courses, however, take a classic approach and focus on a particular cuisine, such as the tapas-oriented Una Noche en España and Shortcut to Nirvana, which teaches the tenets of Indian food with spicy curries and vegetarian samosas.
Hipcooks
Please check your email after ordering your tickets in order to recieve your voucher!