Description
Please help Three Harbors Boy Scout Council honor our Veterans this Holiday Season
by purchasing beautiful evergreen wreaths and placing wreaths. On Saturday December 15 at 9AM
Three Harbors scouts, families, and friends will be placing wreaths on the graves of Fallen Heroes
at Southern Wisconsin Veterans Memorial Cemetery in Union Grove, WI. By purchasing a wreath, you will help us honor over 12,000 Fallen Heroes at this cemetery. Wreaths are $20 each and you can write in the name of the Selling Scout at checkout.
To view a video of a Fallen Hero Ceremony click here-https://www.youtube.com/watch?v=CNfo-EsbJ2M
Thank you for your support!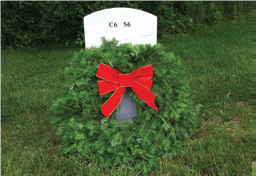 Organizer of Three Harbors BSA Fallen Hero Wreath Sale and Ceremony