Description
I am thrilled to share that this spring I will be holding a 3 Day Wedding Workshop!
I have specialized and delighted in weddings for the past 18 years and am looking forward to sharing what I have learned about flower care and designing with fellow flower lovers.
Get those pens and notebooks ready as together we will cover care & handling of flowers and the ordering process for weddings. Plus, we will discuss the pricing of flowers and weddings – a very important topic that unfortunately so many people shy away from! For the design portion of the workshop we will create bridal bouquets, bridesmaids bouquets, compote styled centerpieces, corsages, boutonnieres, flower halos & combs, a ceremony backdrop, and large ceremony arrangements.
Workshop will take place for 3 Days – April 28 thru April 30, 2019
This is an intensive, hands-on, petite and personal workshop. My goal for attendees is for you to walk out after three days and feel confident in taking on weddings of your own.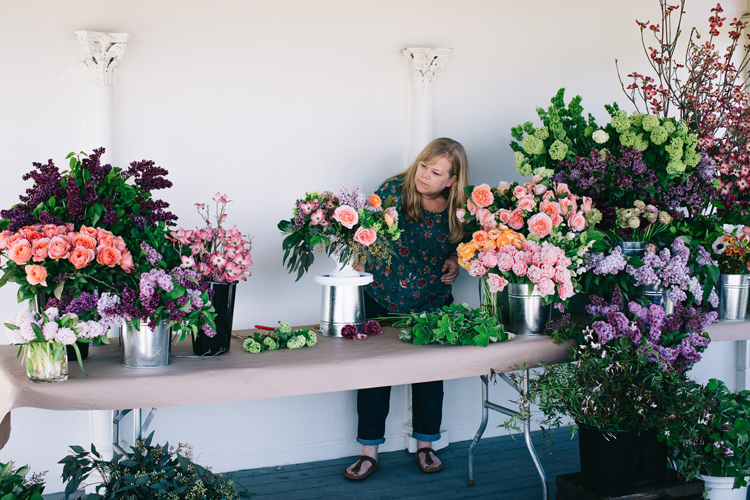 This workshop is designed for both budding and experienced florists who are looking to be inspired and learn. All instruction for designs will be done in a step-by-step fashion.
This workshop will be a limited to 6 participants. The group will be petite and each attendee will receive plenty of individual instruction, plus, with a group so small attendees will have a chance to connect with each other forging new friendships.
All fresh flowers, tools, and vessels are included. Just bring yourself!
"I love teaching, sharing what I've learned over the course of 18 years in the flower business. Being surrounded by flower enthusiasts is a wonderful thing and I love watching students work on a design and how their eyes light up when the design is completed. The words I live to hear from students – "this was such a fun day, I can't wait to do it again!"
– Alicia
What is included:
3 Days of Hands-On Instruction
All flowers, foliages, and containers used will be provided, yes, you may keep every arrangement you design
A gift basket filled with floral industry goodies – including all the tools you'll need for the workshop
Lunch Daily
A Binder filled with business paperwork: A personal review of your Website & Social Media Accounts, Floral Plans for Real Weddings, Pricing Guides, Sample Client Contract, Social Media Notes, etc.
This list will continue to grow as I pull together elements of this special workshop
The Details:
Timeline: 9am to 4:30pm Daily
Optional visit to flower wholesalers on Tuesday morning at 6am
Location: Floressence Design Studio
Investment: $2,150.00 per person
Registration and payment in full can be placed via Eventbrite.
Please reach out to me at Alicia@bellafiori.com if you would like to pay with a Check.


What is not included:
• You will be responsible for all travel arrangement to get to the Workshop (including airfare and car rental/train fare/etc.). The studio is an easy Uber ride from all parts of Seattle.
• Accommodations are not included. However, we are happy to recommend nearby accommodations or we suggest checking out AirBnB listings for the Georgetown Neighborhood.
• Evening meals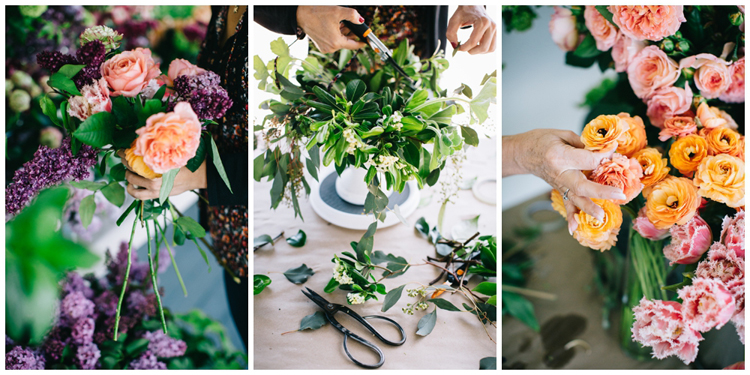 Testimonials from the last Wedding Intensive Workshop:
I jumped at the chance to sign up for Alicia Schwede's Wedding Intensive Workshop the minute I received the informational email! My floral business is mainly wedding work and I was trained many years ago. This was my chance to learn new mechanics and new design skills.
I had taken a prior Bouquet & Compote class from Alicia a few years ago and was so inspired by her vision and teaching skills, that I knew I needed to take another class in the future.
This workshop blew me away! Not only with the content that was going to covered but knowing the class size was going to be small, meant it was going to be very hands on! The class was paced for any level of skill!
Alicia and her assistant, Keita, gave us all the confidence to design what was in our hearts but also, to not be hesitant to try new things! The skills and mechanics that I learned are forever engraved in my mind! Each day was planned with things to cover and paced perfectly! The flowers that we had available for designing was incredible!
My only disappointment is that it went by so fast! Our group just clicked with each other! Laughter, encouragement and support was a common thread every day! I will miss these ladies very much!
I highly recommend taking a class from Alicia Schwede @FlirtyFleurs! Whether a few hours or a few days! You will come out of it inspired, energized and excited to try out your new found skills!
Happy Flowering!
Lisa Caldwell
The Enchanted Florist
I heard about Alicia's four day wedding intensive by following Flirty Fleurs on Instagram. I debated for several weeks about traveling across the country to attend, but I decided to go for it. It was a great four days of learning how to create all of the important wedding florals, plus education on purchasing flowers and dealing with wholesalers and pricing and other business aspects of weddings. I'm so glad I made the trip. The small group size allowed Alicia and Keita to be immediately available to help and critique our designs. I would highly recommend the class to anyone interested in learning about wedding florals!
Katy Burke
Burke's Blooms
Photographs in this post are by Emily Merrill