Description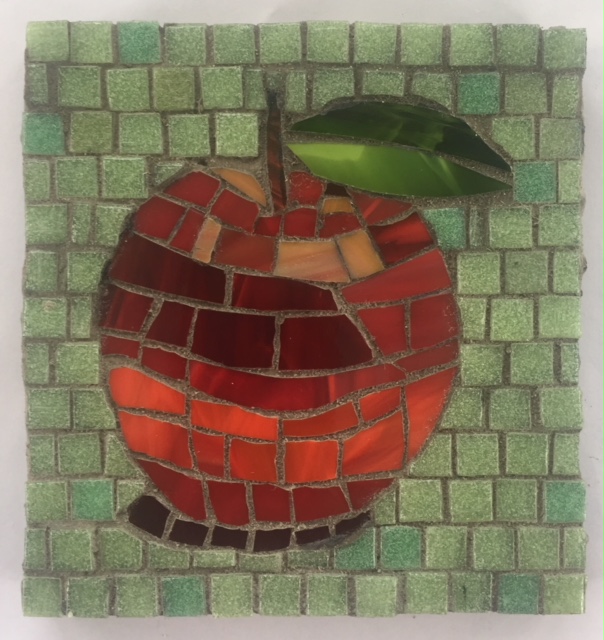 Have you ever walked by a mosaic and wondered to yourself, "Just how did they do that?" By the end of this class, you will be able to show and tell. We will cover the basics of mosaic construction, what to build your mosaic on (a substrate), what to stick it on with (an adhesive) and how to tie it all together (grout). See, you are learning already! We will discuss terminology, tools, cutting techniques, materials, grouting, and adhesives.
We will create using glass products in this class (stained glass and vitreous glass tile). The instructor will cover terminology, substrates, adhesives, andamento (the way a line of tessera is laid) and design. Students may choose from a sampling of simple existing designs to create a 10" x 10" mosaic. The rest of the first day and the second day will be spent working on your mosaic piece. Students will work towards finishing their mosaic by the end of day two so we may grout on the last day - which will be shorter than the other days.


Please bring the following to class: smock or apron. Previous experience is not required to take this class.
---
FREQUENTLY ASKED QUESTIONS
WHEN ARE THE DATES FOR THIS WORKSHOP?
The 2018 session dates are as follows:
Thursdays, January 11, 18, & 25, 2018 - Kitchen in the Main House

Thursdays, March 29, April 5 & 12, 2018 - Upper Carriage House
Thursdays, June 7,14, & 21, 2018 - Upper Carriage House
Please note this is a three-day workshop.
WHATE DOES THE WORKSHOP START?
The workshops are four and a half hours from 10:30 AM - 3:00 PM on the first two days and the last day of the workshop will be two and a half hours from 10:30 AM - 1:00 PM
IS LUNCH PROVIDED?
Lunch is provided by the Hidden Oak Café on the first and second day of the workshop. There will be no lunch on the third day of class as it will be a shorten class.

WHAT IS THE FEE?
The workshop costs $200 plus there is a one-time materials fee of $50 (includes a basic assortment of tesserae, grout, adhesive, substrates, &stained glass) payable to the instructor on the day of class. In total the class is $250.
WHAT DESIGN WILL WE BE MAKING?
Currently, the design is to be determined.
IS THERE A MINIMUM/MAXIMUM CLASS SIZE?
For this workshop, there is a minimum class size of 2 and a maximum of 10.
ARE THERE REFUNDS?
All non-refundable proceeds from these classes directly benefit efforts to preserve, restore, and enhance the historic character of Bayard Cutting Arboretum. Thank you, in advance, for your support!
CAN I CONTACT THE ARTIST WITH ART-RELATED QUESTIONS?
Yes, Contact Libby Hintz directly at libbyhintz@gmail.com or visit www.libbyhintzart.com