Description
Experience a taste of the Caribbean with an exclusive three course dinner, paired with a range of summer cocktails!
Meet award winning Chef Winston Williams as he creates an unforgettable dining experience at 123 Datura in the heart of downtown West Palm Beach.
VIP Includes: Preferred seating, additional signature course (special surprise), priority service and special pricing for the next dining experience.
Our Exclusive Dining Experience Menu: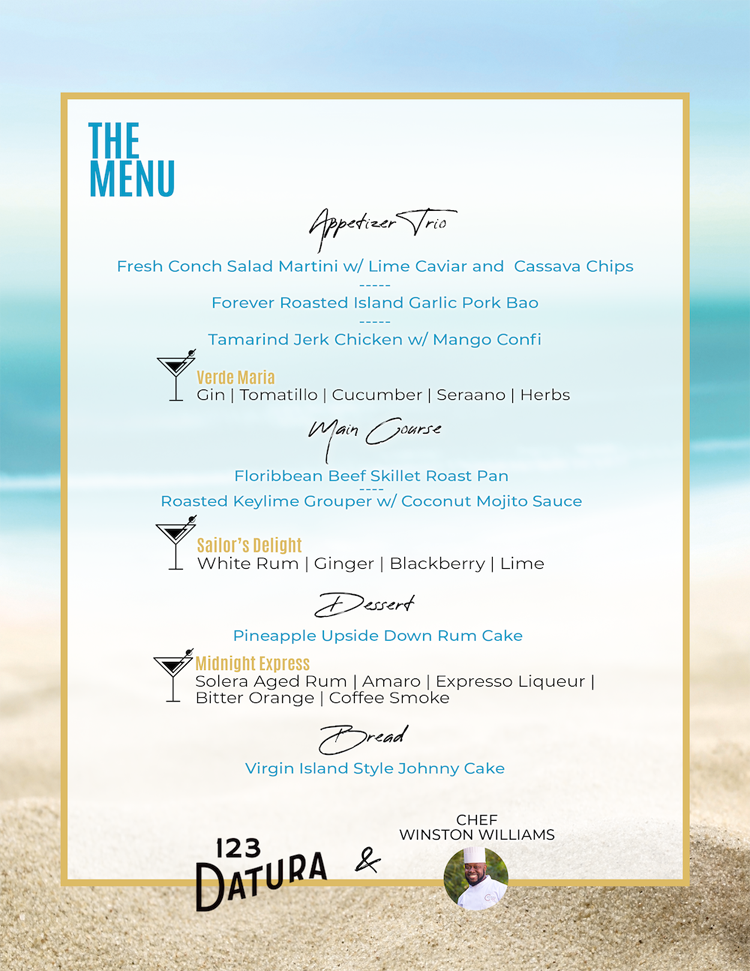 About Chef Winston:
Meet your host, Award-Winning Celebrity Chef, Winston Williams.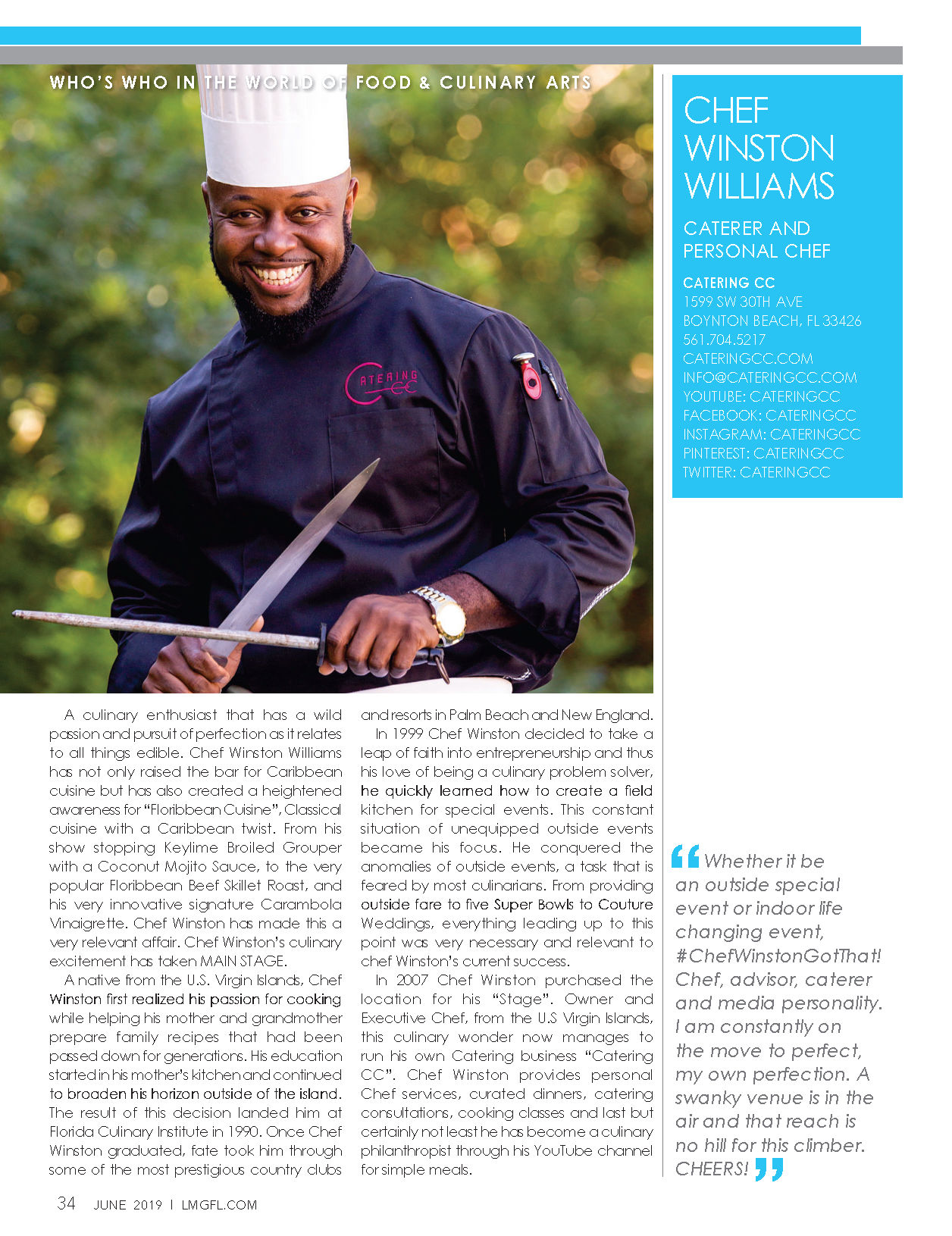 We hope to see you at 123 Datura for our exclusive one-night only dining expereince.