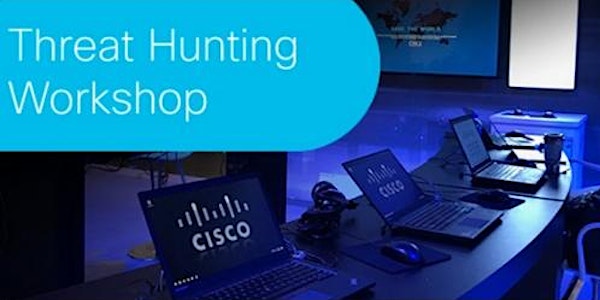 Threat Hunting Workshop
When and where
Location
Hilton Garden Inn Wilkes Barre 242 Highland Park Boulevard Wilkes-Barre Township, PA 18702
Description
In the heat of a crisis, every keystroke counts and indecision could cost your organization millions. What separates security pros from security liabilities?
A plan – and practice.

Join IntegraONE, and Cisco's Advanced Threat Solutions Team, for this hands-on Threat Hunting Workshop to develop and test your abilities!
In this hands-on workshop, you will uncover best practices for threat hunting, learn how to incorporate threat hunting into your daily workflow, network with your peers to share strategies and techniques, and execute four real-world lab scenarios:

1. Hunt and Contain
A new threat is making headlines and your executives want complete answers fast. You need to know if it is inside your organization and how to contain it.

2. Catch the Phish
You have evidence that a remote user was phished. Follow the attack from entry to execution.

3. Event Overload
Hundreds of events are clamoring for your attention, but you have a plan to prioritize and execute a response.

4. Screenshot Holds the Clue
There's not much to go on – just a single screenshot – but that's all you need to trace the attack back to the entry point.

Important: Bring your laptop!

We're looking forward to seeing you there!