Thought Quotient ALC presents "Most Likely To Succeed" Screening
Description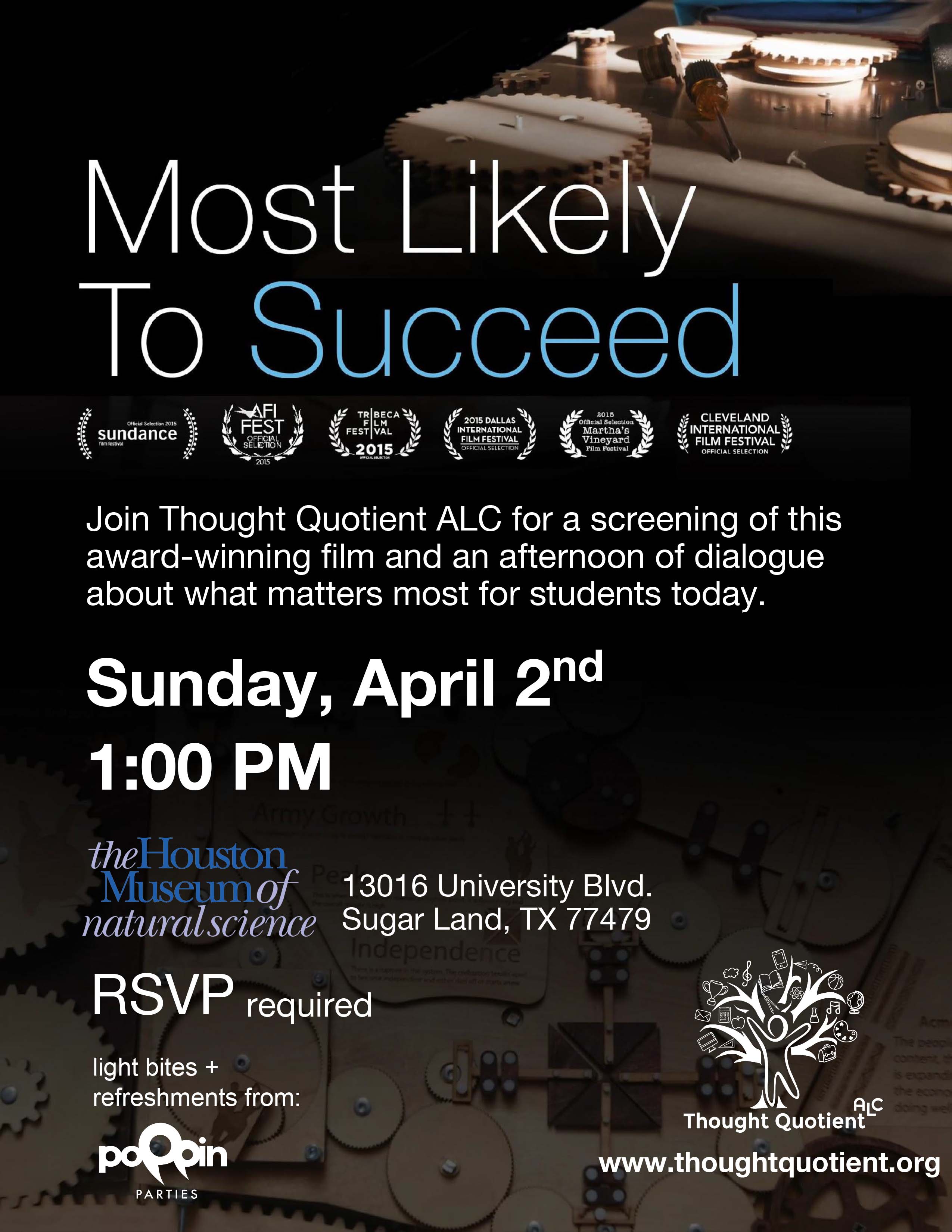 ---


Join Thought Quotient ALC for a screening of Most Likely To Succeed and an afternoon of dialogue about what matters most for students today.
Sunday, April 2nd at 1pm.
*Please RSVP to secure your spot*
**Children are welcome to attend at no cost, but childcare will not be provided.
After the screening, please enjoy viewing the exhibits at the Houston Museum of Natural Science Sugar Land.
To learn more about Thought Quotient ALC please visit http://www.thoughtquotient.org
---