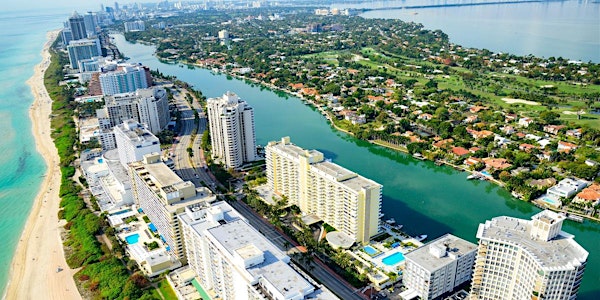 Thought Leadership In Hospitality: Diversity, Equity & Inclusion
Join our Hospitality Industry leaders in discovering Thought Leadership practices being mindful of Inclusion and Equitable solutions.
About this event
In honor of Earth Day and the promise to sustaining resources, we as Hospitality leaders in environmental stewardship persist to be nimble adopters of inclusion and diversity.
The Hospitality Industry is constantly striving to improve what we do and the services we provide in an ever-changing technological world. We believe every problem has a solution even in a pandemic of challenges.
Miami, Florida, one of the world's most premiere travel destinations depended on a resiliency that was multifaceted. It required creative solutions and the courage to implement them.
Whether you're a hotel professional, restaurant owner, educator, student and others in the hospitality space, this conference information from our guest speakers and panelists will bring you current on trends and a predicted industry forecast.
The Conference is sponsored by Miami Dade College Hospitality Center, a leader in education driving the future of hospitality professionals built on diversity and inclusion. Our lineup of speakers will feature an educational panel, hospitality experts, a keynote speech and a live sustainable cooking demo.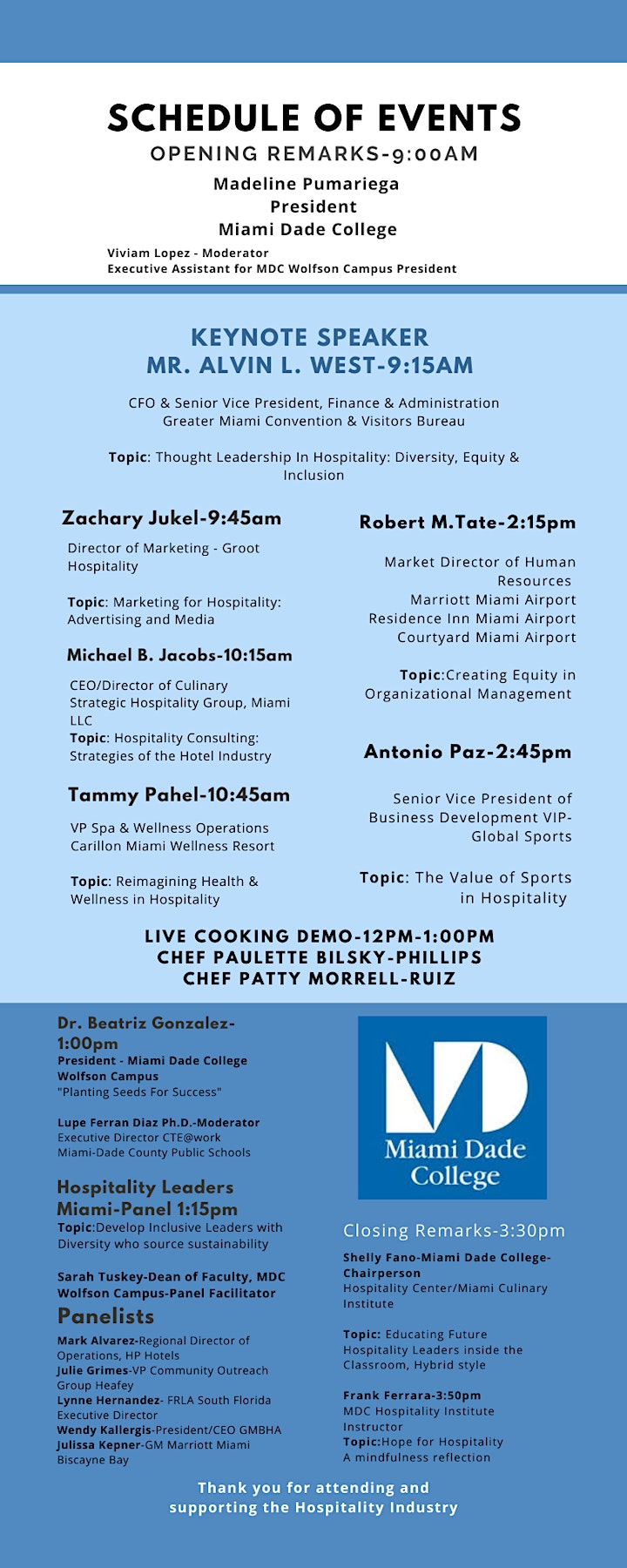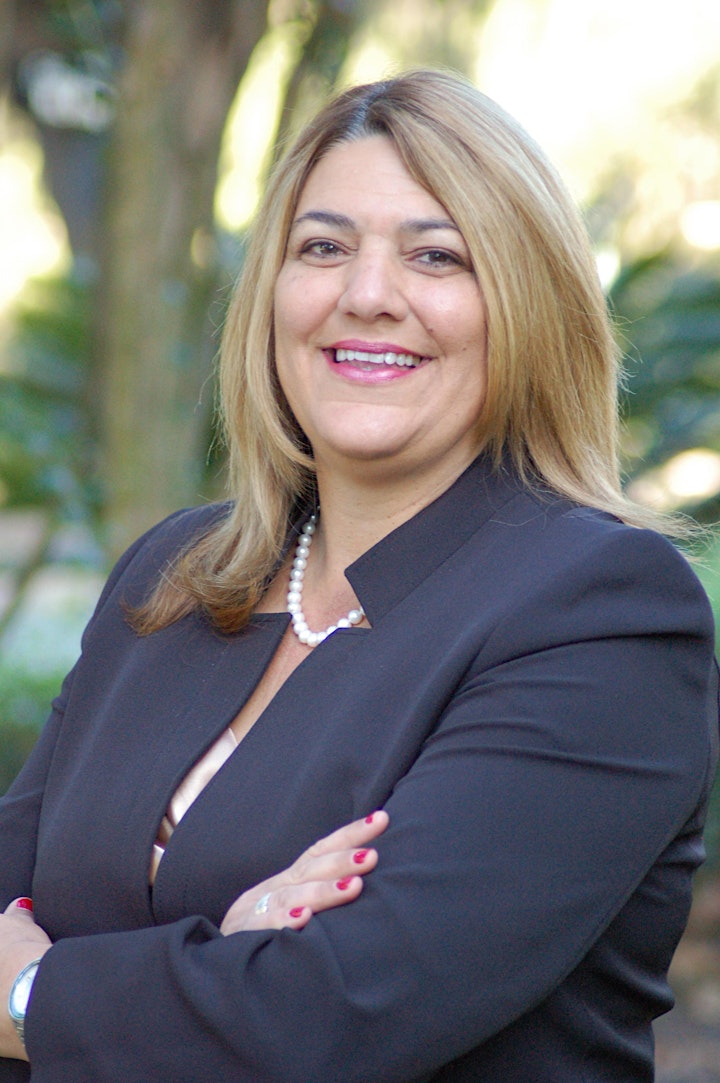 Madeline Pumariega
College President
Miami Dade College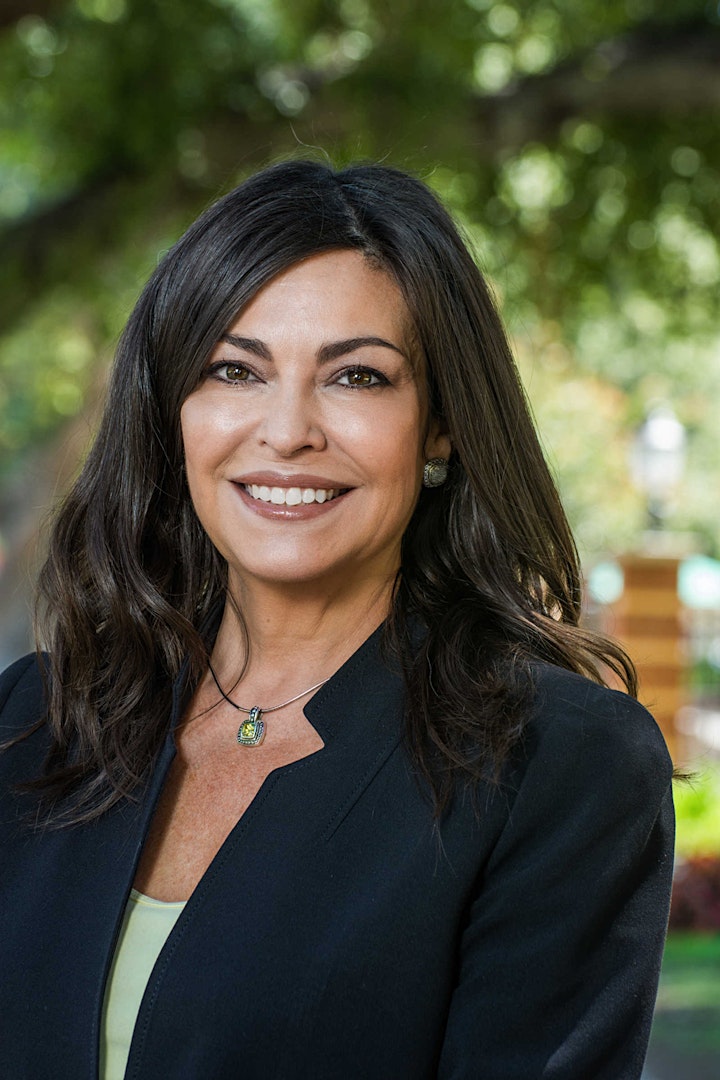 Dr. Beatriz Gonzalez
President-Wolfson Campus
Miami Dade College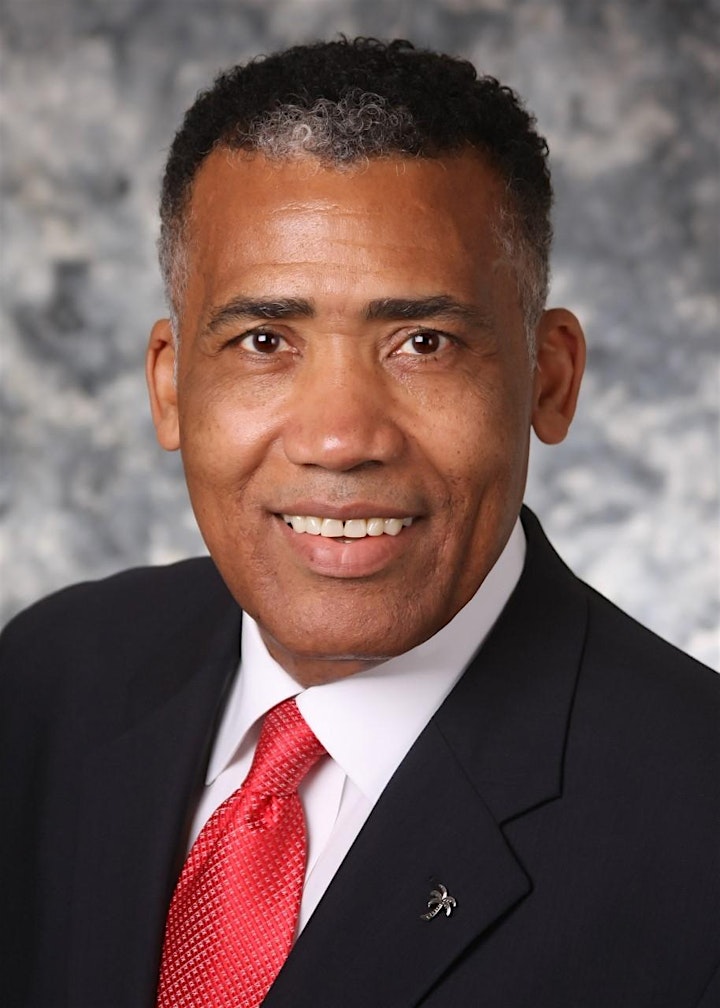 Keynote Speaker
Mr. Alvin L. West
CFO & Senior Vice President, Finance & Administration
Greater Miami Convention & Visitors Bureau
As CFO & Senior Vice President, Mr. West is responsible for the financial affairs of the Greater Miami Convention & Visitors Bureau (GMCVB). Additionally, he oversees the Finance, Human Resources, Administration and Information Technology Divisions of the Bureau. Mr. West is an MBA graduate of the University of Chicago. Mr. West is also a recipient of the prestigious Certified Destination Marketing Executive (CDME) certification.
Mr. West has provided the leadership responsible for raising in excess of $3 million in revenue and in-kind contributions for scholarships, helping young African American adults seeking a career in hospitality and tourism. Mr. West is involved in many civic organizations including the Career Source South Florida (Past-Chairman), the Downtown Development Authority (Board Treasurer), and the Miami-Dade Chamber of Commerce (Past Chairman and current Board Treasurer). In addition, Mr. West is past Chairman for the Academy of Hospitality & Tourism, Vice Chairman of the Black Hospitality Initiative and Board Member of the Greater Miami Chamber of Commerce. Mr. West was the 2009 recipient of the South Florida "Tourism Professional of the Year" award.
Prior to joining the GMCVB in 1992, Mr. West was the CFO for the Chicago American Red Cross. Mr. West also held senior management positions in the Healthcare industry in Minneapolis/St.Paul, Minnesota and Chicago, Illinois.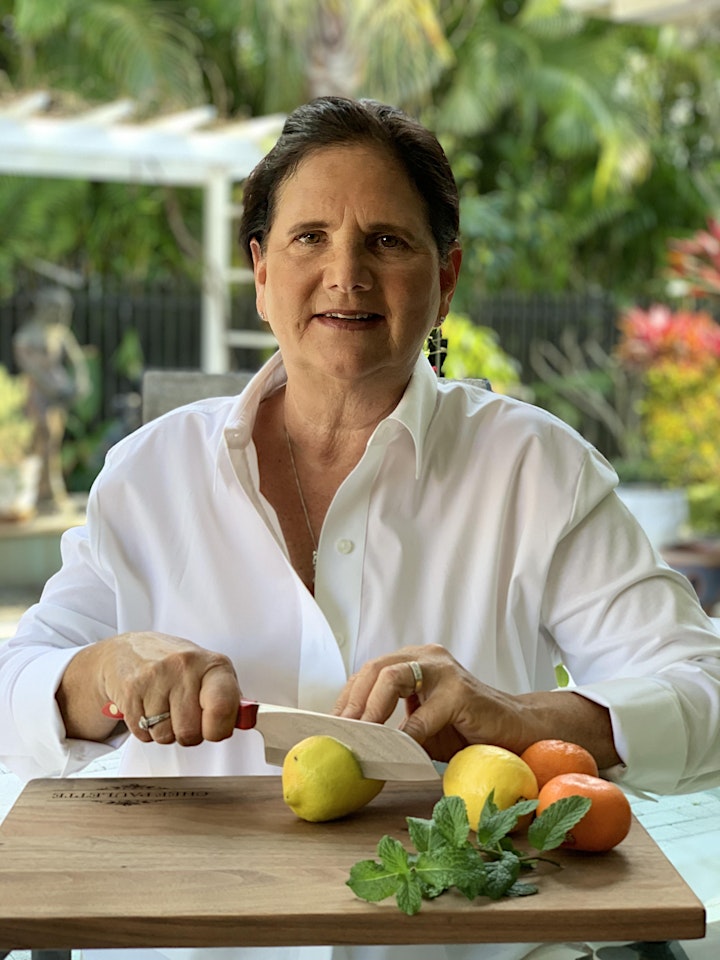 Paulette Bilsky-Phillips
Chef Paulette has focused her twenty plus year culinary career as a Private Chef and Culinary Consultant. As a Private Chef she has had the honor of preparing meals for top Fortune 500 families, athletes and families celebrating special events from Florida all the way to Maine. Her culinary consulting career has taken on several community partnerships and most recently, her newest venture, is focusing on the Sports Nutrition market to help athletes of all ages understand how important diet and nutrition is in their athletic success. She is the current Owner/Chef of Rolling Kitchens, LLC.
In March 2018, Chef Paulette had the honor of being invited to Guest Chef at the James Beard House, New York. The Aegean lunch and dinner inspired by world renown Chef Argiro Barbarigou of Athens; Greece was coordinated to promote the South Aegean Region as the "European Region of Gastronomy for 2019."
Chef Paulette's responsibilities have included creating innovative recipes and cooking techniques to help improve the Culinary Lifestyles of her Private and Corporate Clients. When developing recipes, Chef Paulette focuses on recipe modification that incorporates "super foods" and locally sourced whole foods properly prepared in order to have the most "nutritious & delicious' food possible. She emphasizes proper diet, exercise, sleep and stress management and consultation with your doctor prior to making any lifestyle changes.
Throughout her Culinary Career, Chef Paulette's passion for cooking can be felt inside the kitchen and the community. She serves as a mentor and judge for High School Vocational Students with Miami-Dade County's Education Fund and Miami Herald's Silver Knight's Awards, Florida Heart Research (Heart of a Chef) and in 2012 assisted over 200 Girls Scouts of America receive their cooking badges with her "Super Foods For Super Kids" Program. Chef Paulette feels taking her culinary arts experience from the kitchen into all community venues and allows her to continue "to inspire one child at a time."
Chef Paulette is ServSafe Management Certified and has been featured in several electronic and printed media outlets. For more information: the305chef@gmail.com, 305-790-9467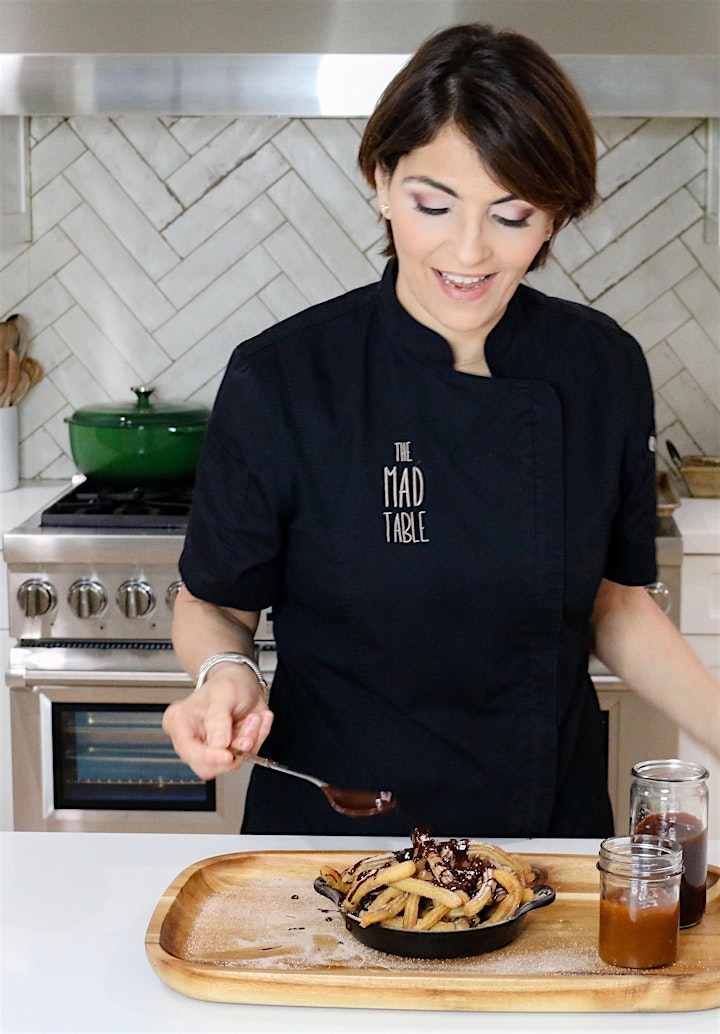 Patty Morrell-Ruiz, is chef and founder of The Mad Table, a brand created to inspire people to discover and enjoy the importance of food as a social medium, as well as to love amazing food. She's big on finding that perfect balance between healthy and delicious (without compromising flavor or quality)!
Chef Patty wears many hats- she is a private chef, hosts bi-weekly live cooking episodes for Avmed Health, publishes weekly Latin-fusion recipes on YouTube, teaches virtual cooking classes runs a summer culinary camp for kids, and also enjoys working on food styling projects helping food bloggers and influencers make their food images pop on their websites and social media accounts. This experience has led to professional food and prop styling work for commercials, print media, film, and restaurants. This behind the scenes part of her job is one of her favorites! This is where she gets to combine her talents and creative eye to every aspect of food styling and entertaining, from creating props to producing a story to developing recipes.
Contact Information:
E-mail: chefpatty@themadtable.com
The Mad Table websites: http://themadtable.com/
Instagram: @themadtable
Facebook: https://www.facebook.com/TheMadTable/
YouTube: https://youtube.com/c/TheMadTable