Kevin and Grant monitor the world wide web so you don't have to- now In Real Life!
About this event
Join Kevin Podas and Grant Mooney of Thought Cops for a night of irony-poisoned alternative comedy forged from the darkest corners of the internet. Featuring standup comedians, and an authoritative spin on the hot topics currently trending online, we'll be going over all the most pertinent and useless information of the week that our online-addled minds can handle.
Featuring special guests Brandon Kirkman and Martin Felshman!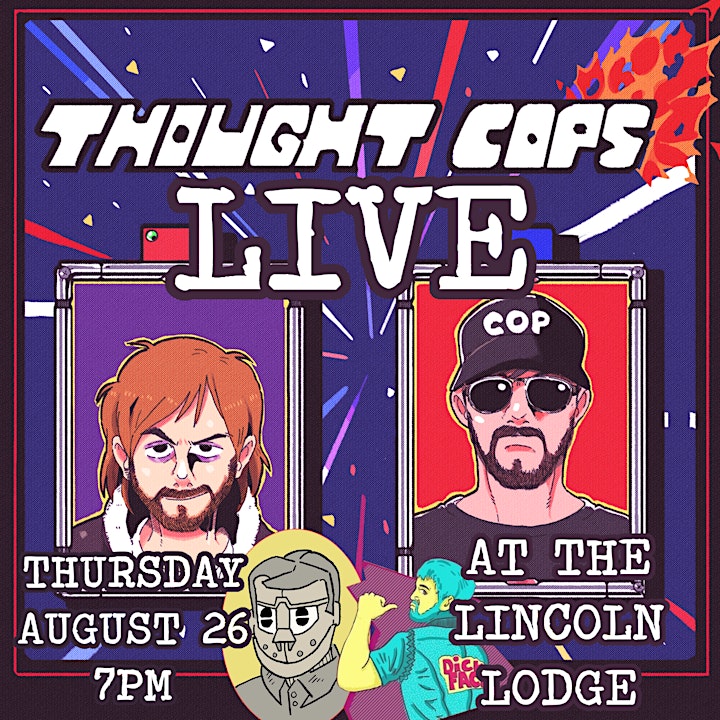 Organizer of Thought Cops: Escape From Neo-Chicago
Known primarily for the nation's longest running independent comedy show (The Lincoln Lodge) we also produce special events, help others organizations to raise money with comedy events and offer classes (Feminine Comique and Stand-Up Seminary) to encourage more community participation in stand-up comedy. We have been very successful at nurturing local talent and can point to a long line of alumni like Hannibal Burress, Kyle Kinane, T.J. Miller, Pete Holmes and Cameron Esposito who all got their start at The Lodge. Our reputation for professionalism, talent and integrity means organizations such as Just for Laughs and Comedy Central have invited us to collaborate with them.