"Thou Shalt Not Steal" Includes Moral Rights!!: A Public IP Lecture by Roberta Rosenthal Kwall

Thursday, September 12, 2019 from 11:00 AM to 12:30 PM (CDT)
Event Details
IP Lecture Series:
"Thou Shalt Not Steal" Includes Moral Rights!!


Thursday, September 12, 2019 | 11:00 a.m.
Onsite registration begins at 10:30 a.m.

Room 1200A

CLE Credit: 1.5 hours approved

CLE credit is extended to Illinois attorneys only. Attorneys who need CLE from other states are welcome to apply to their jurisdictions on their own. The extension of CLE credit is subject to each state approval. Attorneys seeking CLE credit must sign in and out at the registration desk.

There is no cost to attend this lecture; however, registration is requested.
Normally when we think of the Eighth Commandment we do not contemplate theft of authors' works or stealing their meanings or messages. Drawing from creativity theory as well as the rich Jewish legal tradition, Professor Kwall's talk illustrates why violating an author's moral rights comes within the scope of this Commandment. Her discussion will also touch upon why the Visual Artist's Rights Act provides insufficient protection for moral rights in this country.

---
About Roberta Rosenthal Kwall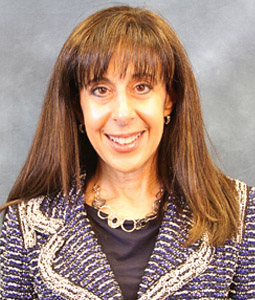 Roberta Rosenthal Kwall is the Raymond P. Niro Professor at DePaul University College of Law. Professor Kwall earned her JD from the University of Pennsylvania and received her undergraduate degree in Religious Studies from Brown University. She also has a Master's Degree in Jewish Studies.
Kwall is an internationally renowned scholar and lecturer and has published over 30 articles on a wide variety of topics including Jewish law and culture, authorship rights, and intellectual property. She is the author of several law casebooks that are used nationally as well as two monographs: "The Myth of the Cultural Jew: Culture and Law in Jewish Tradition" (Oxford U. Press, 2015) and "The Soul of Creativity" (Stanford U. Press, 2010). Currently she is working on a book for a popular audience about transmitting Jewish tradition in a diverse world.
Kwall also has written numerous Opeds, articles, and book reviews on topics of relevance to the Jewish community that have appeared in The Chicago Tribune, the Jewish Telegraphic Agency, Commentary Magazine, The Forward, The Jewish Week, The Jewish Journal, The Jewish News of Northern California (Weekly) and Jewish Philanthropy. She has received numerous awards for teaching and scholarship and in 2006, was designated as one of the 10 Best Law Professors in Illinois by Chicago Lawyer magazine. She also founded DePaul Law School's renowned Center for Intellectual Property Law and Information Technology.
At DePaul, Kwall teaches courses in Family Law, Property, Intellectual Property and Family Law and the Jewish Tradition. She has lectured about Intellectual Property law at law school across the county and also lectured about Jewish law and culture at many law schools, synagogues, and other venues in the United States and Israel. She has also taught at Tulane Law School and currently teaches a course on Jewish Law and the American Jewish Movements at the Radzyner Law School in Israel. Kwall maintains a Face Book blog under Professor Roberta Rosenthal Kwall that is devoted to illustrating the beauty of the Jewish tradition for a wide general audience. Visit Professor Kwall's blog here.
---
Consent For Video Recording:

This event will be recorded and may be later made publically available via the Internet. Participation in the event constitutes consent to be recorded, including without limitation by audio, video, and still images. Participants understand that such recordings may be distributed by means of a variety of media, formats, and contexts, and that this may occur during the event and thereafter. Participants waive all claims for any compensation and for any damages or other remedies in connection with such recordings and the use thereof.
When & Where

UIC John Marshall Law School
300 South State Street
Chicago, IL 60604


Thursday, September 12, 2019 from 11:00 AM to 12:30 PM (CDT)
Add to my calendar