Description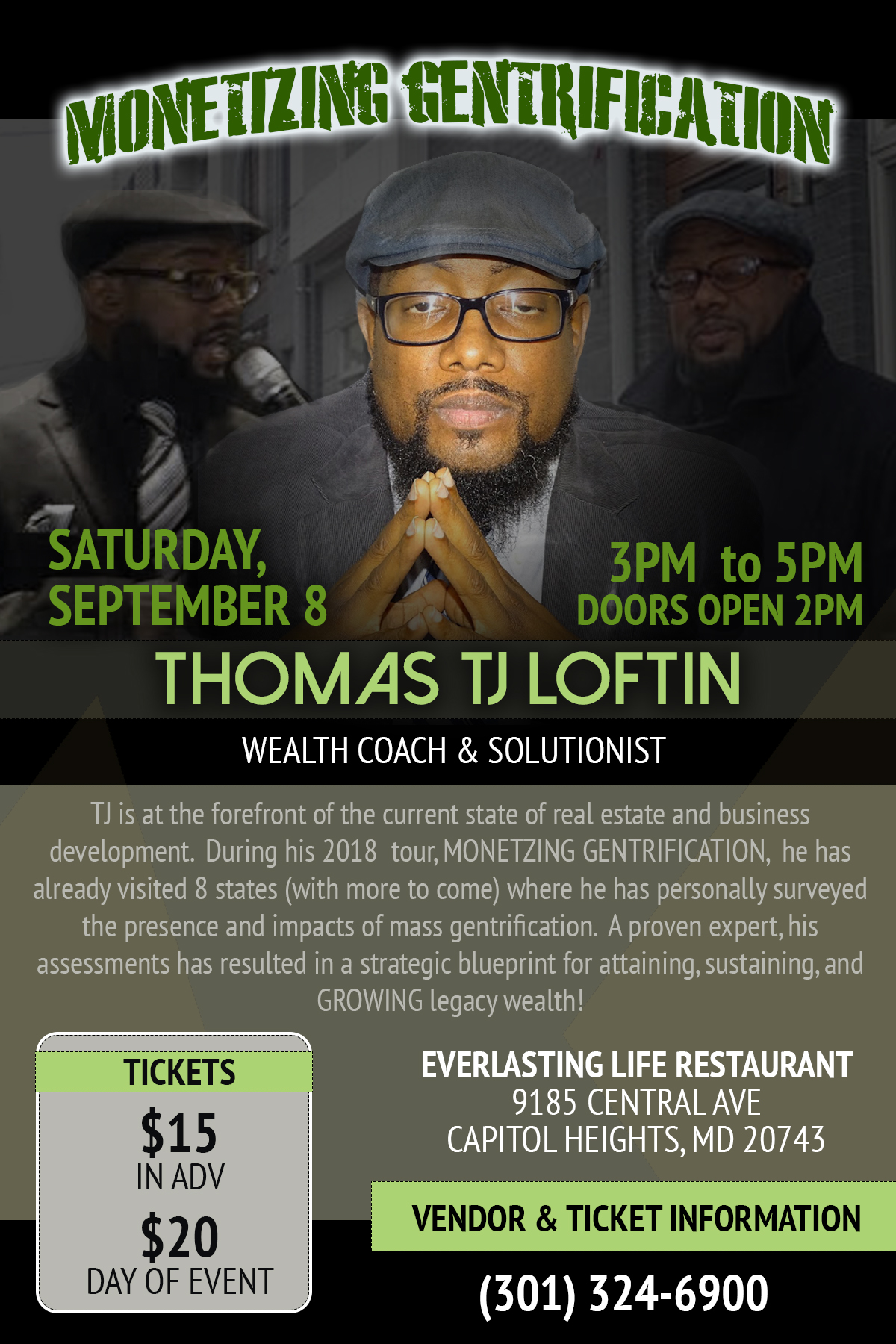 MONETIZING GENTRIFICATION (PRESENTATION)
LIVE and IN PERSON
Thomas '

TJ

'

Loftin
More and more, people are seeking direction on real estate, business, and money (the who, what, why, how, and when).
Public speaker, Wealth Coach, and Solutionist, THOMAS 'TJ' LOFTIN, in his straightforward, "no holds barred" approach, addresses all of these questions. TJ is at the forefront of the current state of real estate and business development. During his 2018 tour, MONETIZING GENTRIFICATION, he has already visited 8 states (with more to come) where he has personally surveyed the presence and impacts of mass gentrification. A proven expert, his assessments have resulted in a strategic blueprint for attaining, sustaining, and GROWING legacy wealth! Audiences are left in awe of his findings and immediately apply their newly-found knowledge with great results. His events are energy-filled and interactive. Aside from his incredible backstory, the Q&A session is priceless.
A MUST for renters, current/prospective homeowners and business owners, and investors!
Reserve your seat TODAY! Don't miss out on this opportunity to learn, firsthand, the inside information so you can be on the RIGHT track to building legacy wealth.