Description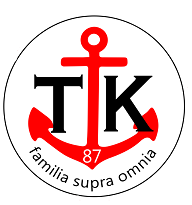 1/28/17 NOTE: If you wish to attend this event this evening and have not purchased your ticket, tickets will be available at the door.
The first annual Thomas James Knox Memorial Scholarship Event, An Evening Anchored in Education, is scheduled for Saturday, January 28, 2017. Thomas Knox was a St. Charles Preparatory High School freshman who passed away unexpectedly on December 13, 2015, at the age of fourteen. He was known for his smile, quick wit, and passion for ice hockey.
We are holding this event in memorial of Thomas and proceeds will be directed to the Thomas James Knox Memorial Scholarship at St. Charles Preparatory High School.
Event admission is $100 per person and is being catered by Berwick Party House. Everyone who attends will have a free chance to win a gift. Event admission includes hors d'oeuvres at your leisure, two drink tickets and live entertainment by Bluewater Kings Band. A cash bar will be available for additional drinks. Check in begins at 7:00 PM, event speakers are scheduled from 7:45 to 8:15 PM, and the live auction will begin at 9:00 PM. We have great live auction items including vacation packages, a golf package, a local sports package and more. Please join us on January 28, 2017, to celebrate Thomas by registering today.
If you prefer to register by mail (or to reserve a table for 10), simply send your name and the names of your guests, and your email address (for a confirmation) along with a check made payable to St. Charles Preparatory School. Please include Thomas Knox tickets in the memo on your check and mail to the following address:
Knox Family, Thomas Knox Evening Anchored in Education
6587 Meadow Glen Drive South
Westerville, OH 43082
If you are not able to attend but wish to make a donation to the Endowment, visit the St. Charles website and under Gift Options, make a donation in memory of Thomas Knox.
https://www.stcharlesprep.org/make-a-gift/make-a-gift-online/

If you have any questions about the event, please contact Lisa or Jim:
LisaKKnox@gmail.com (614) 595-6585
jmknox5360@gmail.com (614) 595-4719