Description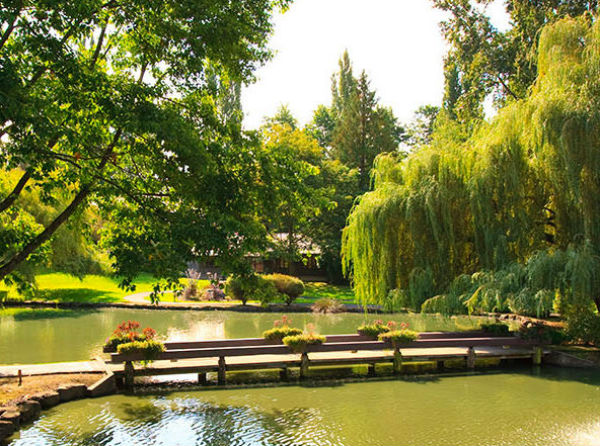 Please join us for TWO DAYS in Seattle with Thomas Hübl:
Saturday December 10 and Sunday December 11, 2016 from 10am-6pm for The Mystical Principles of Intimacy, Relating and Healing.
If you've attended other events with Thomas Hübl, you know that you're in for a deep, experiential dive. Learning, growing and uncovering what keeps you from living more fully and freely happens naturally, through exercises, questions and answers.
During this intensive 2 day workshop, you will be immersed in discovering the Mystical Principles. And you will get an embodied sense of how these mystical principles apply to intimacy, relating and healing in individuals, families, teams, organizations and larger cultures. You'll gain an understanding of mystical principles and be exposed to tools, capacities, perspectives, embodied understandings and realizations regarding your own way of being in the world.
The 2 full day workshop will include a hot buffet luncheon each day, and the beautiful grounds of the Talaris Conference Center. (see map to the right for specific location). Lunch will include plentiful gluten free, vegetarian and vegan options, in addition to fish and chicken. The Talaris Conference Center also offers abundant free parking. Included in your registration is a recording of the 2 day workshop.
Saturday, December 10 & Sunday December 11 10 am to 6 pm (lunch provided)
For information about on-going "WE Space" practice groups in Seattle, inspired by the work of Thomas Hübl, visit http://marthachamilton.com.
Please join us!
Get your tickets now, as these workshops in Seattle have a way of selling out! Recordings for the 2 day workshop are included in the registration fee, as is a hot buffet lunch each day.
More about Thomas Hübl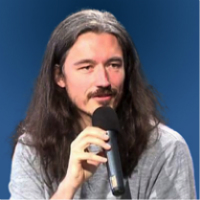 Thomas Hübl is a contemporary spiritual teacher, who practices mysticism in his own life, and imparts it to others, in a manner that is entirely in keeping with the times. His work integrates the essence of the great traditions of wisdom with scientific knowledge and his own personal experience. His work, which he executes with uncompromising clarity, leads to the birth of new 'we-cultures'. He has the special gift of truly understanding people and being able to apply the timeless knowledge revealed to him when engaging with them, enabling people to gain a deeper dimension of self-awareness and responsibility.
This radical transcendence of the ego-centric world view opens the door to a deeper authentic expression, service to the world, and a focus on the absolute.
Thomas website: http://www.thomashuebl.com/en/
Thomas' Facebook Page: http://www.facebook.com/Thomas.Huebl.Sangha
Thomas' Twitter channel: https://twitter.com/ThomasHuebl_en
Coming in from out of town?
Talaris Conference Center has offered us a discounted room rate for those traveling for the workshop. In addition to the beautiful grounds, Talaris offers guestrooms for those who wish to stay on site. Please contact Talaris directly to book your room, and mention that you are attending the Thomas Hubl event. 206 268 7000.
Special Rates: $129 per night. Talaris has also offered to manage any sharing requests. If you wish to be assigned to share a room, please request a female or male room, and request to be assigned a roommate. The rate per night will be split between those sharing the room.
The fine print...
We are unable to offer refunds for this event; however, if you're unable to attend, you may invite someone to take your place. In such an event, please notify the organizers with the name of the lucky person.
A limited number of work exchanges are available. Please email organizer to apply for a work exchange if you find it is a financial hardship for you to purchase a ticket.
More fine print...
I understand and acknowledge that I am solely responsible for determining the extent to which I can
safely participate in any workshop, activity, or event, including but not limited to my physical, emotional, mental, and spiritual capacities and limitations. In attending any activity or online course, I agree to assume total responsibility for my own health, safety and well-being.
I release from all liability and hold harmless Thomas Hubl and his agents, including, but not limited to, Martha Hamilton, any assistants, volunteers and staff, from any and all legal responsibility for any injury, illness, accident, loss, or other misfortune that may occur in connection with my participation in, or attendance at, workshops, activities, events, or visits.

I further understand that under the terms of this Waiver and Release Agreement, I am releasing and
relinquishing legal rights that I might otherwise hold. I intend this waiver and release to apply to myself and to anyone who may have the right to make a claim on my behalf. By registering for this course, I am signifying my agreement with these terms.