About this Event
DOORS: 8:00 PM, SHOW: 9:00 PM
AGE RESTRICTIONS: 21+
GENERAL ADMISSION, LIMITED SEATING
Important Notice: All tickets are nonrefundable and nontransferable with the exception of event cancellation. Support acts are subject to change
----------------------------
About Thomas Finchum:
As a singer/songwriter, Thomas Finchum does a little bit of everything. Though he'll joke he's got a penchant for sad songs, a week's writes can span the entire gamut of emotions. It's the approach that sets Thomas' songs apart: a lyric or melody that's fresh but familiar, as if voicing a thought you didn't know you had all along. Whether on a worktape or record, his voice is equally captivating; with an intimate but polished expressiveness that impeccably conveys each idea. "I just love the stories that country music tells," he says.
A recent graduate of Belmont University, Thomas' spirit and dedication to getting it right were honed in a perhaps-unorthodox setting: a lifetime of training as a diver, which took him to the Olympics in 2008. Since his retirement from the sport, the 28-year-old has been busy dedicating his time and energy to his second dream, and has traded his Indiana home for Nashville and the pursuit of music.
Having signed with Concord Music in 2016, Thomas has already had songs placed on the TV show "Nashville" and is hard at work on his debut EP with producer and fellow Concord writer, Andy Skib. He is anxiously looking forward to a release in the very near future.
"When I was on the [diving] platform there would be people watching and you don't see any of them," Thomas says. "With music it's the opposite. You want to connect with every single person, you want them to feel those emotions that you're feeling."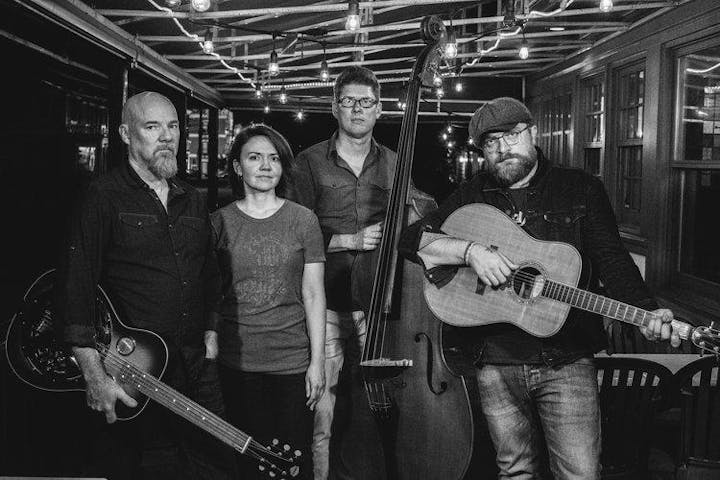 About Chris Wilson And The Heresy:
Indianapolis based singer/songwriter Chris Wilson has often been compared to artists like Ray LaMontagne and Glen Hansard. Wilson's style is a mix of indie folk and Americana, tied together with big melodies and raw emotion. After spending three years living in Ireland where he wrote and recorded The Fragile EP, Wilson returned to Indianapolis, Indiana to continue writing, recording and touring as he has for the last fifteen years. His most recent project entitled "Downfall," released last year, has garnered multiple placements in film and TV. This new album showcases Wilson's soulful voice with inspired instrumentation and autobiographical lyrics. Downfall includes two songs, 'Lower' and 'Jealous' that were prominently featured in the Lifetime Network Movies 'Christmas in Mississippi' and 'Hometown Christmas'. Wilson's songs have been recorded and performed by artists such as Marc Broussard and Ryan Cabrera.