Description

Photo Credits (left to right): Moran Studio 1950, archival photo courtesy of Thomas Moran Trust; Moran Studio window restoration, photo courtesy of Thomas Moran Trust; Moran Studio 2016, photo by SPLIA

Explore the unique challenges and strategies for preserving artists' home studios with a special behind-the-scenes look at ongoing restoration projects.
Preservation in Progress: Restoring Artists' Home Studios on Long Island: Thomas and Mary Nimmo Moran Studio
Meet for lunch at The Hedges Inn, 74 James Lane, East Hampton, NY 11937

Saturday, April 29, 12pm-3pm
$60 non-members, $50 members – lunch included
Architectural historian Robert Hefner and Richard Barons of the Thomas Moran Trust and East Hampton Historical Society will discuss the restoration of the Moran Studio during lunch at the Hedges Inn. Afterwards, we'll walk to the Moran Studio across Town Pond to tour the exciting work in progress, including the recently restored aesthetic movement windows, and meet some of the project craftsmen.
Click here to learn more about the fascinating life and work of celebrated landscape painter Thomas Moran.

Click here to explore the Moran Studio restoration project so far.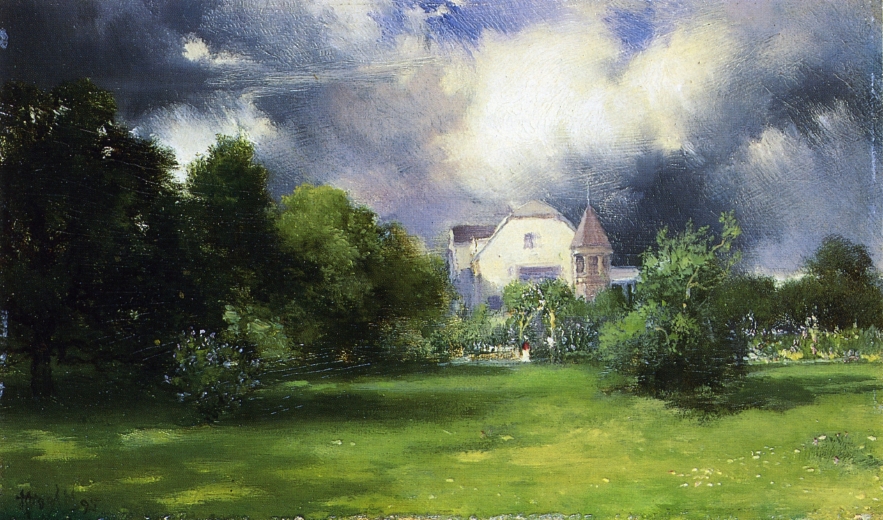 The Artist's Home - East Hampton, Long Island (1895) by Thomas Moran