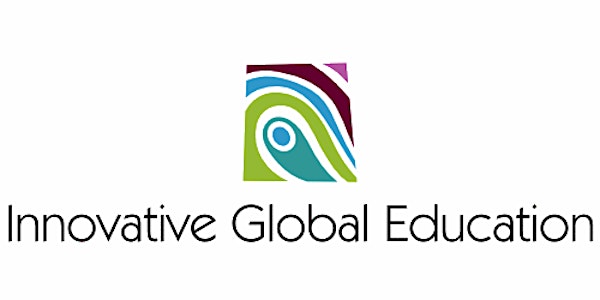 THIS WORKSHOP HAS BEEN CANCELLED:Adelaide:Keeping it Real: Designing and Facilitating Experiential Learning
When and where
Location
Immanuel Primary School Novar Gardens, SA 5040 Australia
Refund Policy
Contact the organizer to request a refund.
Description
Workshop description:
This workshop will focus on developing participants' understanding and practical application of Experiential Learning models. Drawing on contemporary research, participants will have the opportunity to explore how experimentation, experience, reflection and conceptualisation can promote deep learning and holistic student development. The workshop will feature case studies of innovative practice from Australian and international settings, including examples from primary and secondary contexts, and from across a range of disciplines. While focusing on the promotion of student learning experiences, participants will also be able to explore the application of experiential learning approaches to professional learning, team development and school improvement. The workshop will provide practical, real-world experiences that emphasise peer collaboration and 'learning by reflection upon doing'.
Participants will:
Develop skills related to implementing programs utilising Experiential Learning models

Deepen their understanding of experiential learning and how it can be integrated into teaching and learning in their context

Collaborate with peers to explore the application of experiential approaches to diverse settings

Reflect upon how engagement with experiential learning can promote their own and others' professional development

Consider a range of strategies, tools and approaches for use in their own context
Audience:
Primary and Secondary Educators, Mid-level Leaders and School Administrators with a specific interest in deepening their understanding of the ways experiential approaches can deepen student learning and development.
Workshop Presenters:
Dr. Richard Owens currently serves as the Head of Teaching and Learning at Woodleigh School, and is the Director of the Woodleigh Institute, an innovation lab for professional and organisational learning. As an educational consultant, he is known internationally for helping teachers, school administrators and system leaders drive innovation and improvement in teaching, learning, collaboration, and leadership. He has served as a classroom teacher, curriculum coordinator, Deputy Head and Head of School, and was the founding Director of an international centre for professional learning. Richard specialises in the areas of professional and organisational learning, leadership development, curriculum innovation, and school improvement. He has worked with teachers, school administrators, academics, and system leaders from Australia, Asia, South America and Europe.
Andrew Peach is currently Director of Outdoor Education at Woodleigh, a school with a long tradition of experiential learning and outdoor programs. Previously, Andrew has worked as a program manager for a not-for-profit facilitating Bush Adventure Therapy with youth at risk. He has also taught an innovative Year 9 program in rural Victoria and lectured in Outdoor and Physical Education at The University of Ballarat. Andrew has a Master of Education, specializing in applied and experiential learning and has a keen interest in innovative, journey based outdoor education.
Workshop Timings:
Saturday 25 May
8.30 - 9.00 Introduction to the conference
9.00 - 10.30 Session One
10.30 - 11.00 Break (snacks provided)
11.00 - 1.00 Session Two
1.00 - 1.45 Lunch (lunch provided)
1.45 - 3.45 Session Three
Sunday 26 May
8.30 - 10.30 Session Four
10.30 - 11.00 Break (snacks provided)
11.00 - 12.30 Session Five (conclusion of workshop)
Certificates
All participants will receive a certificate of participation for the workshop.
Costs
Early Bird Fee: US$350
Registration fee after the 25 February 2019:US$380.00
Registration fee after the 25 March 2019:US$410.00
Cancellation Policy
Please note that each workshop will proceed based on participant registration. Innovative Global Education will inform you by 25 April 2019 or earlier if the workshop is to be cancelled. If the workshop is cancelled your full payment will be reimbursed.
Workshop Participation
If Innovative Global Education is informed by 25 April 2019 that a participant is unable to attend the workshop, a full refund will be given. If notification of not being able to participate is after 25 April 2019 IGE will be unable to refund the registration fee.
If, for any reason, a school needs to either transfer a registered participant to another workshop from the workshop registered or change the name of the participant attending a workshop,
Innovative Global Education can make these changes on request from school or participant.
Accommodation Information
The following is suggested accommodation near the school.
Stamford Grand Glenelg
https://www.stamford.com.au/sga
All guests will be entitled to 10% Off the Fully Flexible Room Only Rate at the time of booking on the 24th – 25th May inclusive. The rate on either side of this date will be subject to availability at the time of booking.
Please Note: This discount is not available on hotel packages, promotions or already discounted rates.
Please note that as no rooms are actually being held aside for this group, rates are subject to availability at the time of booking.
To receive this discount, guests will need to Call Reservations and quote the code IGE230519 at the time of booking. Guests will also need to provide a valid credit card number in order for us to confirm their reservation. All bookings will have a 24 hour cancellation policy.
To make a booking guests will need to contact our General Reservations department on the below details: Phone: 08 8376 1222 Email: reservations@sga.stamford.com.au