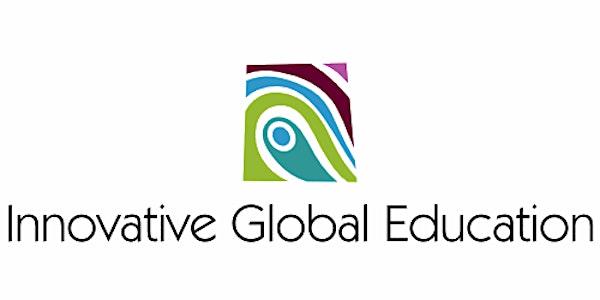 This Workshop has been Cancelled: Melbourne:Scaffolding English Language Learners (ELL) for Success Across the Curriculum
When and where
Location
Caulfield Grammar School 217 Glen Eira Road Saint Kilda East, VIC 3183 Australia
Refund Policy
Refunds up to 30 days before event
Description
Workshop Descriptor:
This workshop series is based on the course Teaching ESL students in mainstream classrooms (TESMC) developed by Brian Dare and John Polias from Lexis Ed as well as classroom based material developed by Stephen Graham from Pearson Education.
The workshop will provide primary and secondary teachers, across all curriculum areas, with successful classroom strategies for improving the learning of all their students. There will be a specific focus on ELL based on the practical classroom application of functional linguistics as developed by Halliday. "Learning language, learning through language, learning about language". Workshop sessions will focus on the three core literacy modes of speaking and listening, reading, and writing and will offer a mix of direct instruction, discussion, group activities and possible in-session professional reading.
Sessions will contain the following:
- Factors that may impact on the success of ESL students and language learners.
- Speaking and Listening
- A Teaching and Learning Cycle - using scaffolding and explicit instruction to support student learning
- Meaning-making using written and visual texts across the curriculum
- Reading and Writing Genres or Text Types
- Frameworks for assessing written texts
- Looking at a whole-school framework for supporting ELL
Participants will:
- Be presented with practical strategies to support all their students, including ELL, in speaking and listening, reading, and writing
- Be presented with a selection of graphic scaffolds for use with all students
- Develop a deeper understanding of the importance of using scaffolding to support ESL students
- Gain insight into the use of Genre or Text-Type 'Maps' and their importance in building upon prior learning across the curriculum.
Audience:
Relevant for Year 3 - Year 12 teachers with students who are learning through a language that is not their primary language. Content is applicable to all curriculum areas.
Workshop Leader Biography:
Kay Mitchell
A Masters graduate in Linguistics, Kay has worked with teachers and students from Primary level to adults; in diverse settings in Australia, Japan, Indonesia, Vietnam, China and Qatar. Familiar with state education systems in Australia, she's also been teaching in International Baccalaureate schools since 2002 having been certified in PYP, MYP (Language Acquisition) and DP (Extended Essay) subject areas. Kay has been a course leader for tertiary accredited courses in Asian Studies as well as literacy-based courses for the past 20 years, most recently with the State University of New York (SUNY), Buffalo. For Kay, successful professional development should make provision for the participants to develop and further nurture their own understandings – not a 'one size fits all' delivery. It should also be practical and relevant to classroom practice while being underpinned by well-founded pedagogical literacy theories; in particular, functional linguistics.
Carmel Egan
Carmel Egan is a teacher and leader with 30 years' experience in Victorian Primary schools where ESL students were the majority in her classroom. Carmel's expertise in meeting the literacy needs of ESL students evolved through the Early Years Literacy initiative, and culminated in her training as an Early Years Literacy Coordinator. Carmel's career highlights include time spent overseas. From 2012-2016 she worked in International schools in Qatar and Jordan in curriculum leadership roles. Carmel became a licensed Tutor for a tertiary accredited course Teaching ESL in mainstream classrooms (TESMC) and co-presented two TESMC courses in Qatar for The State University of New York (SUNY). Most recently Carmel spent time in Xuzhou China as a member of the JESIE teacher training program. She presented a self-designed intensive 10-day professional development program to 23 Chinese Math teachers around the topic Mathematics Literacy.
Workshop Timings:
Saturday May 05 2018
8.30 - 9.00 Introduction to the conference
9.00 - 10.30 Session One
10.30 - 11.00 Break (snacks provided)
11.00 - 1.00 Session Two
1.00 - 1.45 Lunch (lunch provided)
1.45 - 3.45 Session Three
Sunday May 06 2018
8.30 - 10.30 Session Four
10.30 - 11.00 Break (snacks provided)
11.00 - 12.30 Session Five (conclusion of workshop)
Certificates
All participants will receive a certificate of participation for the workshop.
Workshop Registration Fee
Early Bird Fee: US$300.00
Registration fee after the 05 March 2018: US$330.00
Registration fee after the 05 April 2018: US$360.00
Cancellation Policy
Please note that each workshop will proceed based on participant registration. Innovative Global Education will inform you by April 05 2018 if the workshop is to be cancelled. If the workshop is cancelled your full payment will be reimbursed.
Workshop Participation
If Innovative Global Education is informed by April 05 2018, that a participant is unable to attend the workshop, a full refund will be given. If notification of not being able to participate is after April 05 2018, IGE will be unable to refund the registration fee.
If, for any reason, a school needs to either transfer a registered participant to another workshop from the workshop registered or change the name of the participant attending a workshop, Innovative Global Education can make these changes on request from the school or participant.
Accommodation:
The hotel we have been recommended by the host school is the
Novotel, St Kilda: http://www.novotelstkilda.com.au/
The hotel is approximately a 5 minute drive from the school campus
Participants to inform on booking that you are attending IGE Conference. You will be entitled to a 10% discount on room prices at the time of booking.
Note: Novotel has set up an online booking process for participants. Please use the link below:
http://businesstravel.accorhotels.com/gb/booking/advanced-search.shtml?identification.reserverType=SC&identification.reserverId=SCP654072&identification.reserverContract=IN776NZ234
Transportation to and from Caulfield Grammar:
Parking at Caulfield Grammar:
For those coming by car, there is some parking on site at Gate 1 (no parking in Gate 2 or 3) but there may be Saturday sport so parking would be limited. There is parking outside around the campus.
Coming by train:
For those coming by train, the campus is about a 10min walk from Ripponlea train station.