Event Information
Location
Microsoft
1 Memorial Dr
Cambridge, MA 02142
Description
The popular online TV show, "This Week in Startups" is filming live in Boston! Host Jason Calacanis will have Bill Warner of Warner Research join him for a fireside chat on October 11, 2013.
Entrepreneur and angel investor -- commonly heard together. But add Oscar & Emmy winner? You're almost definitely talking about Bill Warner. The founder of AVID Technology revolutionized film and music with digital editing software ProTools, and many other products along the way. Bill is also a great champion of entrepreneurship in Massachusetts -- he mentors companies through MIT Engineering, TechStars Boston, MassTLC Innovation unConference, and helps them grow at the Brickyard Collaboration Space in Cambridge. Bill likes to be the first investor in a company. More than the idea, he invests in the entrepreneur.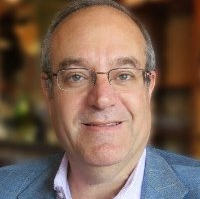 Partners
We've got amazing partners for this event!
Hiscox - Get the right insurance, right now with Hiscox. Tailored coverage starting at only $22.50 per month. Go to hiscoxusa.com/smallbiz to get a quote.
Microsoft Cambridge - Microsoft® BizSpark® is a global program for startups with over 50K+ members in a 100 countries, that helps provide access to free software development tools (including Dev tools, Office, Windows and SQL), training and visibility. There is no cost to being in this program. As a This Week in Startups fan, you can use the referral code in the link below to fast track your onboarding: http://www.microsoft.com/bizspark/Register.aspx?SecurityCode=Wgf9fgd5SZ.

As part of this program, you also get credits for Windows Azure, an open, flexible cloud platform which you can use to quickly deploy and manage applications across a global network of Microsoft-managed datacenters using any operating system, language or tool. To learn more, contact seozerca@microsoft.com to set up a Skype or in-person meeting.
Event Agenda
4pm - 5pm: Office hours with Jason Calacanis
5:30pm - Startup Success Stories Workshop by Microsoft - RSVP
6pm - 6:30pm - Networking
6:30pm - 8:00pm - TWIST Live fireside chat with Bill Warner
8:00pm - 8:45pm - Networking
Office Hours & Workshops
No tickets necessary for office hours & workshops. If you come for either and want to see the show, stick around - we'll let you in if there's space!
Office Hours: 4:00pm - 5:00pm
Starting at 4pm, Jason Calacanis will hold open office hours. Ask for advice, get feedback on your startup or startups idea, and learn more about launching in front of the largest live audience in technology in 2014. These appointments will be on a first-come, first-serve basis. No sign-ups. Get there early!
Startup Success Stories Workshop: 5:30pm - 6:00pm
5 specific things you can do to get free software, cloud services, support and visibility for your startup! Led by Sertac Ozercan, Technical Evangelist for Microsoft. Workshop beings at 5:30pm. If you're interested in attending please RSVP.
Sponsor
Be part of this exciting event and sponsor! Email partners@launch.co for more info.
Date and time
Location
Microsoft
1 Memorial Dr
Cambridge, MA 02142