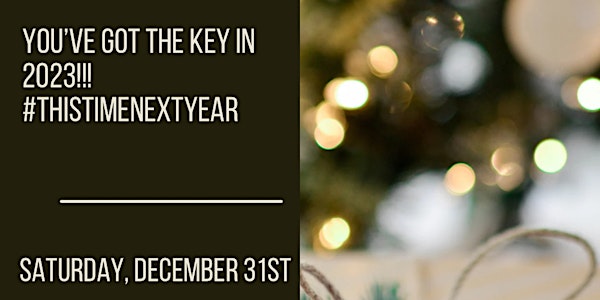 This Time, Next Year: You've Got The Key To 2023
Using my Ephesians 3:20 based process, you can propel yourself to D.R.E.A.M. your way into a leveled up experience this time next year.
Refund Policy
Refunds up to 7 days before event
Eventbrite's fee is nonrefundable.
About this event
This seminar is only for those who are ready to level up in 2023. The Ephesians 3:20 life is available to those who are willing to invest in themselves, and do the work. Did you know you already have what you need? Like Dorothy was told in the "Wizard of Oz," you already possess the power to be where you want to be. The Holy Bible says in Proverbs 23:7, "As you think in your heart, so you will be." This God inspired D.R.E.A.M. process, when applied correctly, helps you to shift your mind enabling you to do what's needful in your godly assignment. Your obedience to your godly assignment brings about God's reward. Join us the morning of New Year's Eve at 10:00am to learn how to shift your mindset to use your key, and unlock what will be in 2023. See you there!