This Time I Mean It! Staying on Task & Focused During the Busiest Time of the Year
When and where
Location
Humboldt Bay Aquatic Center 921 Waterfront Dr Eureka, CA 95501
Refund Policy
Contact the organizer to request a refund.
Description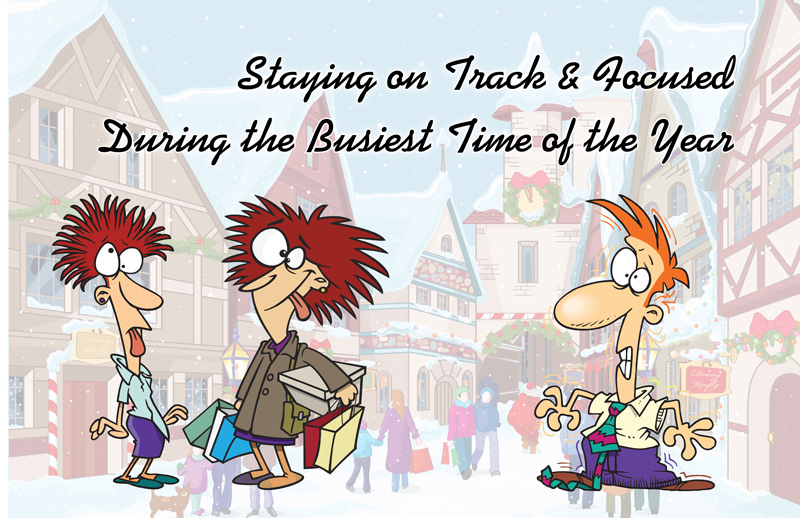 The holidays are coming! The holidays are coming!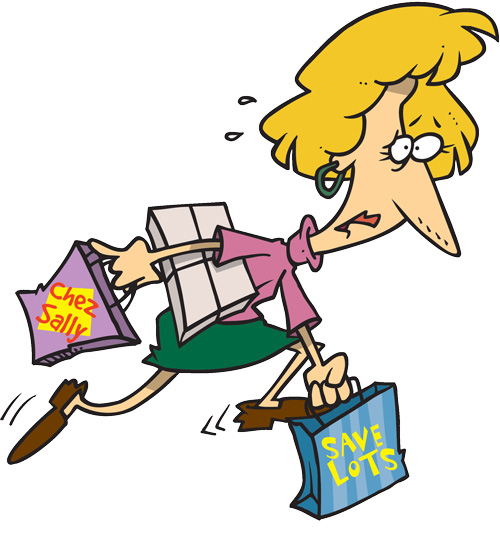 Love the holiday season or hate it; whether you have a big family or a smal one; whether you're traveling or staying home; this time of the year is the most difficult time to stay focused and on track.
That's why so many people give up on their goals and say, "I'll start again in January." It just seems like it's too dificult to keep moving forward.

This year, you can make it different. You can actually enter January feeling like you're on track and moving forward.

Make fourth quarter 2014 your best ever by attending this exciting end-of-year event!

Based on "The Big 5 of Habit Change," by Scott "Q" Marcus, this is the fourth - and possibly most important so far - in a series of uplifting, educational, playful seminars to help you get past what holds you back.

In a safe, playful, creative environment with other like-minded folks, you will develop simple tools to help identify the barriers you face and then develop easy steps to allow them to overcome those obstacles so that when fall and the following holidays come barreling through, you'll be happier, healthier, and more successful.
Even if you don't celebrate any holidays, this program is essential for your own mental health.
What will we do at the session?
We will

line out which days (and weeks) will be most problematic

Using the support of the group, we will come up with

solutions to your most vexing problems

We'll use a four-question technique to

make sure your objectives can actually get done

We'll set out a

stategy to do it

You'll work out a

agreement with yoursel

f and with someone else to support you
You'll have

fun and feel encouraged

and motivated

You will also have the option to continue to be supported for the entire year.
To see a more complete agenda and all the FAQs,
go to http://thistimeimeanit.com/presentations/humboldt-county-seminar/
Why should you attend?
Summed up: If you feel overwhelmed or overloaded - especially at this time of year - this seminar will send you on your way focused and enthused. You will have:

More self-confidence

, leading to the ability to do what you normally would not do

Improved attitude

, making you happier so you enjoy your life more. It will also help you have better relationships with the people you care about

Better understanding of yourself

, causing you to not feel like a victim but to feel empowered. It will also give you the ability to block future problems earlier, before they grown to be unmanageable.

Better health

so you can live a happier, longer, less-stressed life
Who would most benefit from this session?
In a nutshell: if you have ever been frustrated with yourself, this is for you!
Baby boomers, especially women, who are concerned that poor habit choices are lowering their quality of life

Anyone wanting to lose weight or change other bad habits

People who are interested in or appreciate self-improvement seminars

"Graduates" of previous sessions

The Details:
Coffee/tea will be served

Dress is casual; the more casual the better


100% satisfaction no-hassle guarantee: If you attend and you don't think it's worth it, you get your money back. No questions. No arguments.
To see a more complete agenda and all the FAQs,
go to http://thistimeimeanit.com/presentations/humboldt-county-seminar/

To see a more complete agenda and all the FAQs,
go to http://thistimeimeanit.com/presentations/humboldt-county-seminar/