THIS SATURDAY! Concerts in the Cabin: Grand Opening Celebration of Palmer P...
Description
CONCERTS IN THE CABIN: Celebrations with Blues, Jazz and Motown
Two Performances: 4 pm & 7 pm Saturday, June 24, 2017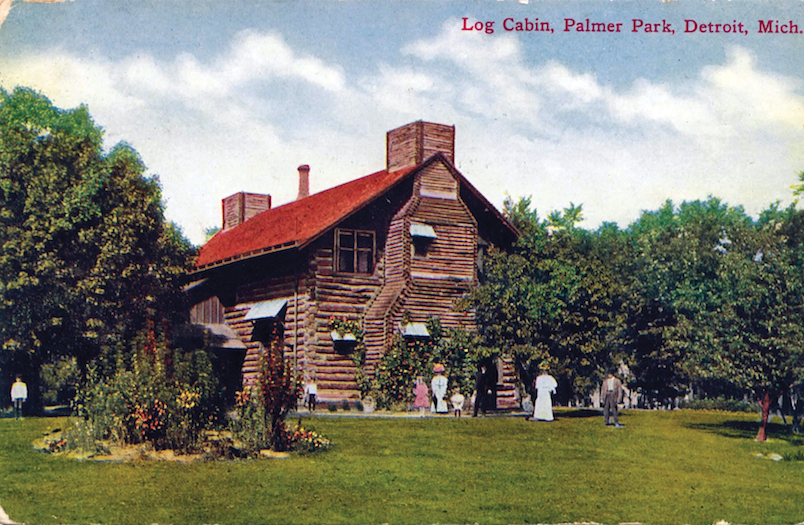 People for Palmer Park (PFPP) presents two intimate concerts in the historic 1880's Palmer Park Log Cabin — a late afternoon event at 4 pm and a twilight event from 7 pm. The musical celebrations commemorate the unveiling of extensive restorations of Senator and Mrs. Palmer's Log Cabin and its newly restored stained glass windows. The events include a tour of the cabin and reception with wine and refreshments. Secure parking is located nearby in next to the Mounted Police Department station.
The performances feature widely-recorded, world-renown jazz musicians, who are also well versed in Blues, R & B and other genres: Kresge Arts Fellow guitarist A. Spencer Barefield, vocalist Shahida Nurullah, and bassist Ibrahim Jones.
At this Grand Opening Celebration, we will display the extensive restoration of the historic Log Cabin — especially the magical newly restored stained glass windows — which until recently had been padlocked,decaying and forlorn for most of the past 40 years. But People for Palmer Park (PFPP) and the City of Detroit have been busy restoring this unique landmark, the only Log Cabin in Detroit!

Built for Senator Thomas and Lizzie Merrill Palmer in 1885 by famed architects George DeWitt Mason and Zachariah Rice, it is a rustic cabin on the exterior, but a Victorian home inside with stained glass windows, carved wooden stairway, pocket doors, high ceilings, two huge fireplaces, and even an indoor bathroom! All the stained-leaded glass windows are now being restored by Andrea Sevonty/Sevonty Restoration, and the city has replaced the cedar roof, rebuilt the foundation and other major infrastructure work to preserve this valuable treasure.

The concerts will reflect the history of African-American music from the late 19th century (when the Log Cabin was built) to the present. It will be a vibrant musical portrait of the struggles against slavery, segregation, and oppression, leading toward civil and equal rights. This history is reflected in the music of the Blues, Jazz, Soul, R&B, and Motown — and it will also include narratives from those musicians who, as children, experienced the 1967 civil unrest in Detroit, 50 years ago.

The concerts will raise funds for Log Cabin Day, a free community festival presented by PFPP on June 25 in and around the cabin, as well as help to continue the restoration work in the cabin and the revitalization work in Palmer Park. Visit peopleforpalmerpark.org for more information.
These concerts are presented with support from Creative Arts Collective. For more information, visit peopleforpalmerpark.org, email info@peopleforpalmerpark, or call Barbara at 313-891-2514.