This Life (A FREE Showcase of Creative Expression)
Description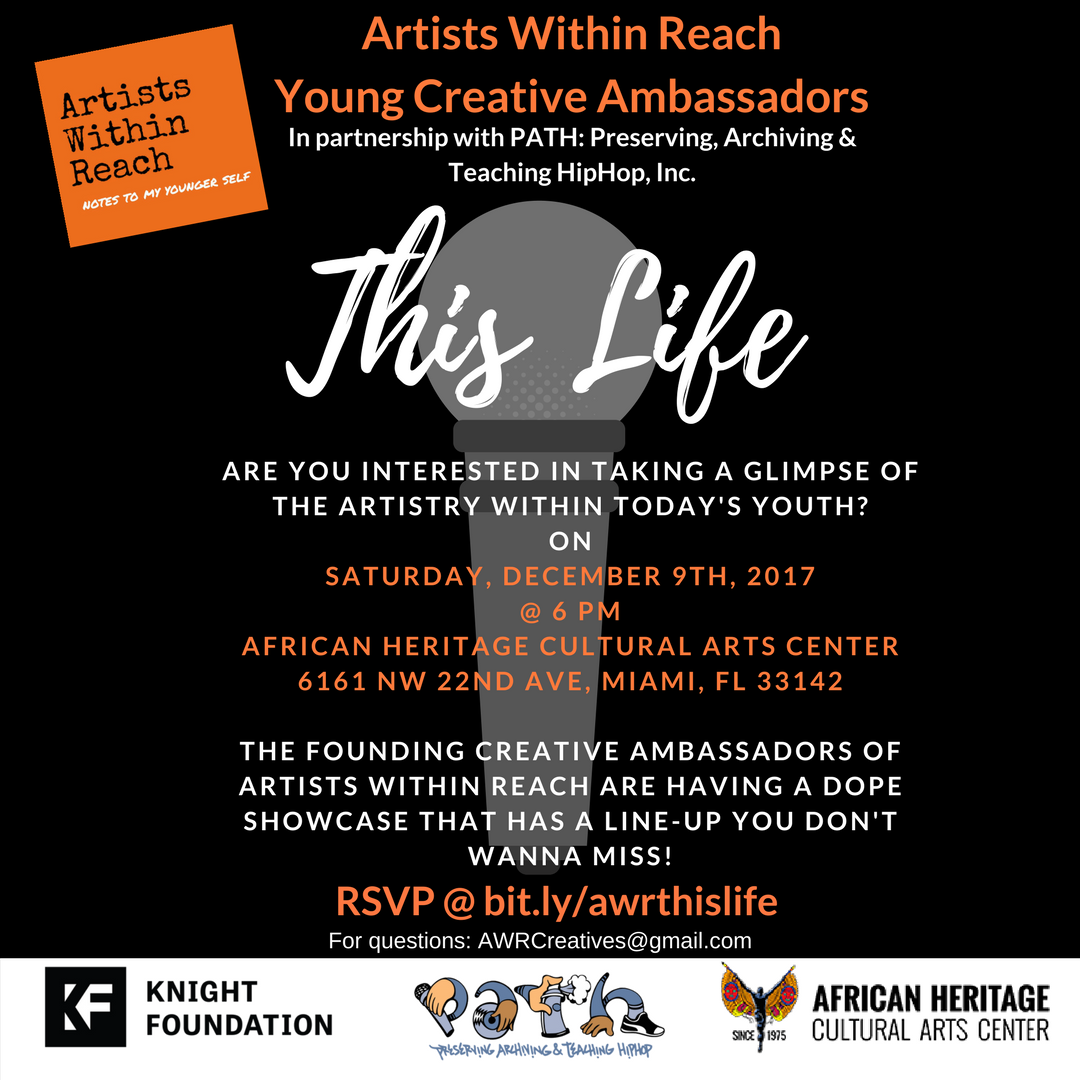 "Art enables us to find ourselves and lose ourselves at the same time" - Thomas Merton

Shout out to all supporters and creators of art!
*The Founding Creative Ambassador's (CA's) of Artists Within Reach will be hosting a showcase about life in art called: This Life!
A showcase where each artist will use their art form to portray a point of value in their life.
It will feature the CA's of AWR among many other dope artists!
The event will be held at the African Heritage Cultural Arts Center from 6pm-8pm.
Come out, enjoy and support!
Take a look at life through the lense of these artist!
* Artists Within Reach works with the youth in the community to assist in producing masterclasses and now the upcoming showcase, "This Life". The group of dedicated youths that are directly involved in the process of producing AWR events are known as the Creative Ambassadors. They contribute in the planning and organizing of all the Artists Within Reach masterclasses. Each of these young creators embody special qualities that exemplify what it means to be an artist in todays generation.