"This Is Us" | 2018 Brooklyn Two-Night Marriage Retreat

Friday, March 9, 2018 at 8:00 PM

-

Sunday, March 11, 2018 at 1:00 PM (EST)
Event Details
Join us for a two-night Christian Marriage Retreat weekend. Learn biblical principles and professional techniques that will build a great foundation for your marriage and strengthen your relationship. "This Is Us" is a life changing getaway with marrieds of diverse backgrounds and ages who share so many similar experiences. Our event is hosted by the Brooklyn Region of the NYC Church of Christ and will feature guest speakers John and Arlene Markowski and will include interactive marital classes taught by Antoine Lee, a professional Christian Counselor.
We'll begin Friday night with an introduction of professional techniques for healthy and effective communication. On Saturday we will continue with techniques on communication and also there will be classes with biblical lessons that will empower and inspire you to grow. Enjoy lunch and dinner breaks within the hotel or dine at restaurants that are within walking distance. We have wonderful treats throughout the weekend and we will end Saturday evening with a professional salsa dance class and a party that follows. As we conclude our retreat we look forward to spending it with you at our Sunday service within the Westin hotel. Let's get ready for an educational, spiritually uplifting, romantic weekend!
---
TITLE: "This Is Us"
DATE: March 9-11, 2018
LOCATION: The Westin Princeton at Forrestal Village, 201 Village Boulevard, Princeton NJ
COST: $315 per couple 
REGISTERATION: CLOSED
SCHEDULE: The Retreat begins at 8pm on Friday, March 9, and ends at 12pm on Sunday, March 11, 2018. A detailed schedule will be available soon. See detailed schedule below.
TRANSPORTATION: NJ transit has a train stop near by and parking at the hotel is complimentary.
ROOMS: All rooms have king beds and a mini-refrigerator.
FOOD: Food is not included. Available is a list of local restaurants of varying prices where you can eat during the weekend. All rooms have mini-refrigerators. Microwaves can be requested through the hotel for a fee of $10.
Questions? Email brooklyn@nyccoc.net
Our marriages, like the weather, go through different seasons. We experience conflict, happiness, being in love.. no matter what the season may be, there is always hope, support and room to take our love for one another higher and deeper, to levels not already attained. We look forward to helping you grow.
---
MEET OUR SPEAKERS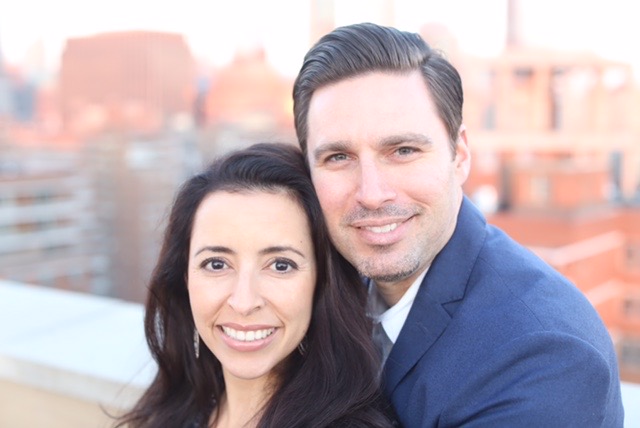 John Markowski was captain of the Debate and Forensics team when he was converted at the University of Southern California in 1998. Since going in the full time ministry, he has leveraged his secular speaking skills for spiritual impact, inspiring all ages around the world with his unique style of intersecting design, culture and rich biblical exposition. Arlene Markowski was an active student leader on academic scholarship when she was converted on campus at the University of Southern California in 1997. Her impact and fruitfulness in the campus, teen, single & married ministries have since reverberated through generations and around the world. John and Arlene became best friends working for the Lord together in the Los Angeles Church of Christ and were married in 2001. They then became the campus ministers of their alma mater USC and started a family of their own. In 2010, the Markowskis and their two small children sold everything and moved to join a mission field revival in the heart of the most densely populated urban center in the United States, New York City. The Markowskis currently lead the Manhattan Region of the New York City Church of Christ, aka the Big Apple Church.
---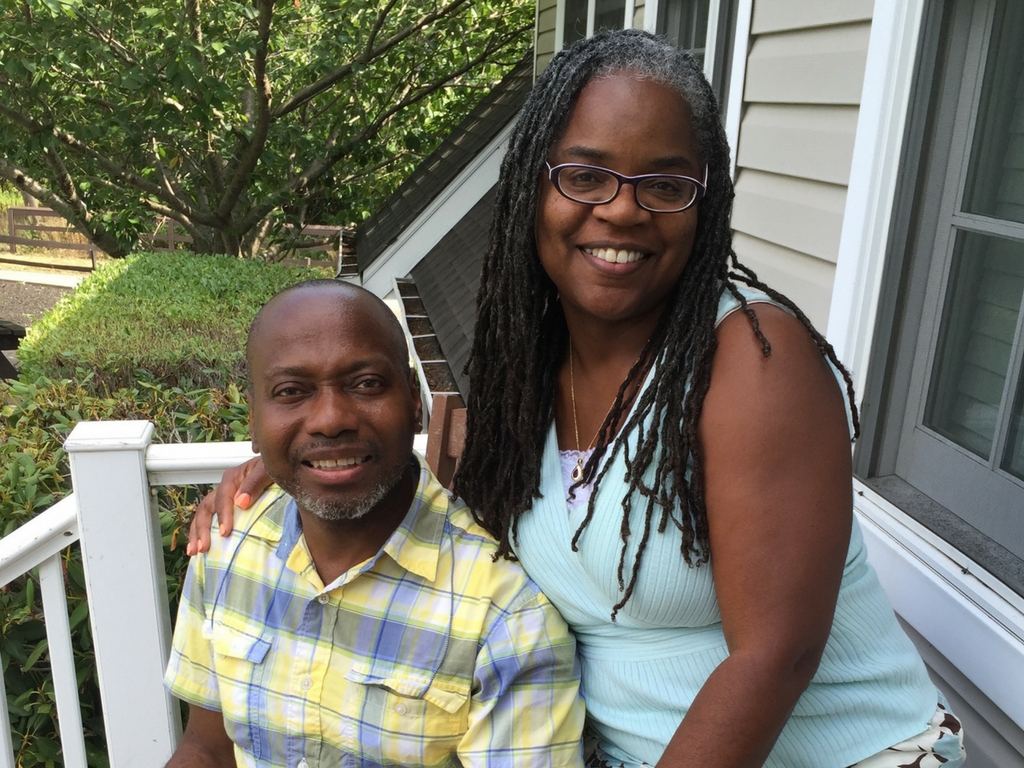 Antoine is a graduate of Nyack Christian College with a Master's in Mental Health Counseling and a member of the American Counseling Association. Antoine brings to the counseling setting a deep biblical knowledge with over 25 years of active church experience. He is currently a pre-licensed professional working out of the Private Practice of Miriam Quilan LCSW-R as a marriage counselor and has received level two training in Gottman Method Couple's Therapy. Antoine is also an individual counselor who emphasizes trauma-informed approaches to growth and healing. Pamela has been in education for over25 years and is currently an Assistant Principal for a high school in the South Bronx. For the last 25 years, she has worked side by side with her husband in pastoral marital counseling and has been a mentor to women of all ages across the world. Her inspirational life and passionate walk with God have given her the opportunity to teach and inspire people from all walks of life. She brings to teaching and coaching a deep love for the Bible and a passion to heal lives.

---
 SCHEDULE OF EVENTS
FRIDAY (3/9)
6pm                    Registration Open
8pm                    Session 1: Antoine Lee
SATURDAY (3/10)
8am                   Registration Open
9:45a                 Session 2: John & Arlene Markowski
11am                 Session 3: John & Arlene Markowski (split men/women)
12pm                 Lunch
2pm                   Session 4: Antwon Lee
3:30pm              Break
4pm                   Couple's Workout (optional)
7:30pm              Dance Lessons (optional)
8pm                   Dance Party & Contest/Dessert
SUNDAY (3/11)
10am                  Session 5: Sunday Worship, John Markowski
---

WALKABLE RESTAURANTS NEAR THE HOTEL
RETREAT DINING OPTIONS
All restaurants listed here are either within the hotel or a 2 minute walk. 

Hotel front desk has menus for delivery options. 
BREAKFAST: 
Saturday 
Food Court - Valentino's Trattoria (very inexpensive breakfast options) open 8:30 am

Hotel restaurant - Parallel 40 (moderate to expensive)

Starbucks within hotel (open until 11:00 am)
Sunday
Food Court - Valentino's Trattoria (very inexpensive breakfast options) open 8:30am

Hotel restaurant - Parallel 40 (moderate to expensive)

Starbucks within hotel (open until 11:00 am)
LUNCH: 
Friday 
Early Arrivals Dine Here! 
Ruth's Chris Steakhouse

- Beautiful upscale restaurant with wonderfully discounted menu during Happy Hour 4pm - 7pm. We will be here! 
Saturday 
Food court - Multiple affordable food options with a huge seating area 

Hotel restaurant - Parallel 40 (moderate to expensive)

The other restaurants that are walking distance (Ruth's and Salt Creek Grill) don't open until 4pm. 
DINNER:
Friday 
Order pizza - to go menus

Salt Creek Grill - Elegant steakhouse, moderate price with exclusive retreat discounts included in your gift bag. Two reward cards totaling $30 off! Use only one at a time.

Ruth's Chris - expensive upscale steakhouse 

Hotel restaurant - Parallel 40 (moderate to expensive)
Saturday 
Salt Creek Grill - Elegant steakhouse, moderate price with exclusive retreat discounts included in your gift bag. Two reward cards totaling $30 off! Use only one at a time.

Ruth's Chris - expensive upscale steakhouse 

Hotel restaurant - Parallel 40 (moderate to expensive)
When & Where

The Westin Princeton at Forrestal Village
201 Village Boulevard
Princeton, NJ 08540


Friday, March 9, 2018 at 8:00 PM

-

Sunday, March 11, 2018 at 1:00 PM (EST)
Add to my calendar